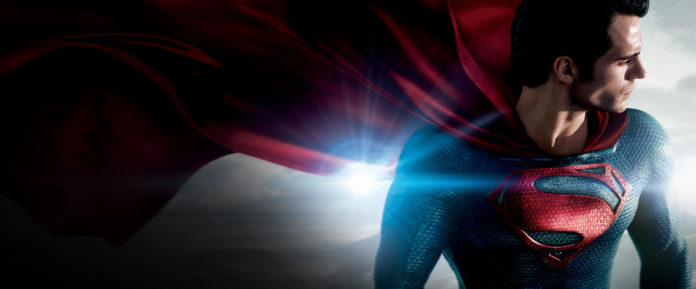 So, the Superman pre-prequel series KRYPTON hasn't been ordered, not officially, by the Syfy network, but the creators filmed the pilot episode in Serbia — starring relative newcomers Cameron Cuffe and Georgina Campbell as Seg-EL and Lita Zod, respectively — and the trailer to said pilot has somehow, inexplicably, ended up online thanks to currently anonymous parties. OBSERVE!

It appears Superman's grandfather is the focus here (hence the completely made-up term, "pre-prequel"), and he has the unenviable tasks of reasserting the tenuous honor of the House of El, and preparing for the legendary, forthcoming, planet-splitting cataclysm. Basically, it's like Titanic in space; we know the eventual, oft-lamented outcome, but the story pre-catastrophe is worth telling.
And the visuals are very much inspired by the Krypton/Superman aesthetics applied by Zack Snyder, which begs the following question: Is this part of the DC Cinematic Universe (DCCU)? Perhaps.
To recount my earlier assertion: the show hasn't been ordered so we're currently unsure of a debut date. As soon as we're 55 degrees left of "unsure", we'll pass it along.
So, thoughts?
Krypton stars Cameron Cuffe as Seg-El, Georgina Campbell as Lyta Zod, Ian McElhinney as Val-El, Elliot Cowan as Daron-Vex, Ann Ogbomo as Alura Zod, Rasmus Hardiker as Kem, Wallis Day as Nyssa-Vex, and Aaron Pierre as Dev-Em.