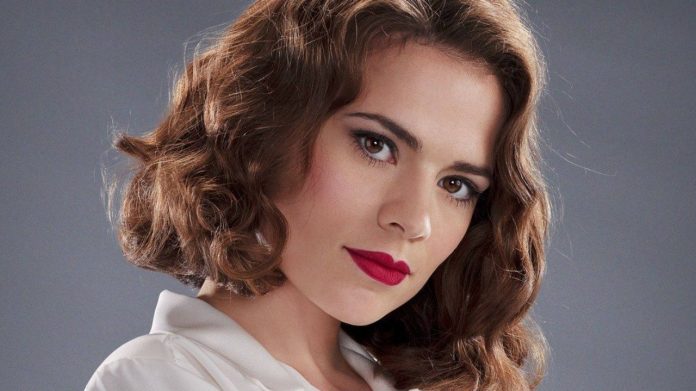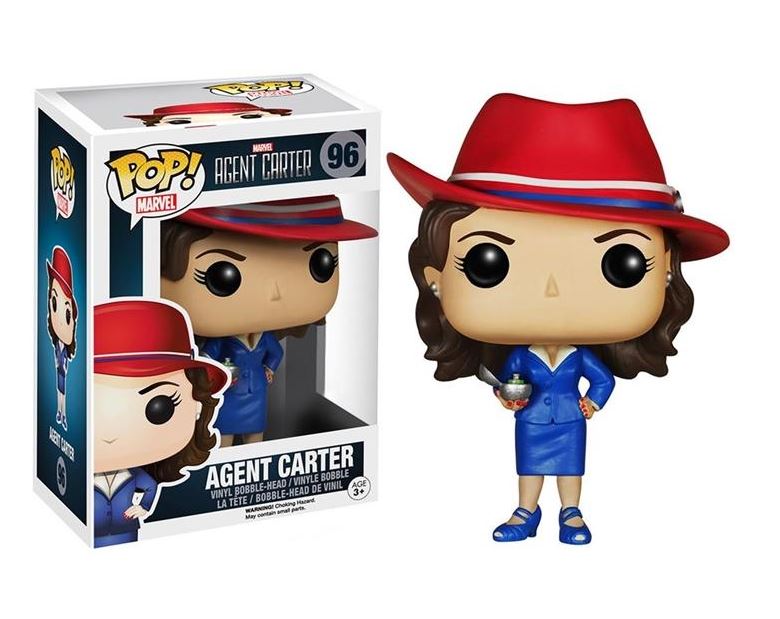 Actress Hayley Atwell was on a Television Critics Association panel boasting her new ABC television series, Conviction. Previous to said boasting, ABC Entertainment President Channing Dungey informed attendees why ABC decided against a third season of the critically appreciated, but ratings-deficient series detailing Agent Peggy Carter's involvement in proto-SHIELD organization, the Strategic Scientific Reserve. After the panel, Hayley spoke to our good friends at SlashFilm and expressed her feelings regarding Agent Carter, and intimated a bit of hope for Agent Carter's return. Heck, she would gladly work on both shows if ABC allowed it.
"I think they would have figured something out in terms of making a special or waiting until we finish this season and then me doing something else with another network perhaps," Atwell said. "All I'm saying with that is it's still a much-loved show for the people involved in the making of it and we know that the fans, it has a special place in their hearts. That's something that I would be very happy to go back to if the opportunity came."

Look, this isn't just some actress waxing whimsically and hoping for a dead horse to rise; Hayley is seriously championing the continuing adventures of Agent Carter!
"I'd love there to be," she said. "I hound [Marvel Studios co-president] Louis D'Esposito on a regular basis saying, 'Give me a movie.' The great thing about Peggy is we know from The Winter Soldier that she lives a long life, so she can come back. I'm banking on when I'm in my 50s, let's see what Peggy's up to in this decade."
 Hayley mentioned the creation of Conviction wasn't necessarily the end of Agent Carter, but more of a temporary transition. She also experienced a bit of turmoil regarding the uncertainty of both shows.
"So when this pilot came about, ABC said, 'This is not we're canceling Agent Carter. This is we've got a great new project. We really want you in the center of it. We want to see if it's going to go.' Then there were talks of, do we do an Agent Carter special? Does this not get picked up and Agent Carter does? Does the opposite happen? Do neither of them happen? Will I be completely jobless come the summer? All of that was a possibility and you can only really focus on what's right in front of you."
Thankfully, regardless of Atwell's current project, she's quite confident she'll play Agent Carter again.
"I don't feel like I've said goodbye to her because she does still seem to live on a lot for a lot of the fans," she said. "Marvel is still such a big part of my career and I suppose my professional family that I would absolutely not rule out the idea of going back to Peggy at some point or seeing her in other avenues. I love her and I hope that she has a life elsewhere another time."
So, do you think we'll see more Peggy Carter on ABC? Hayley Atwell seems to think so.