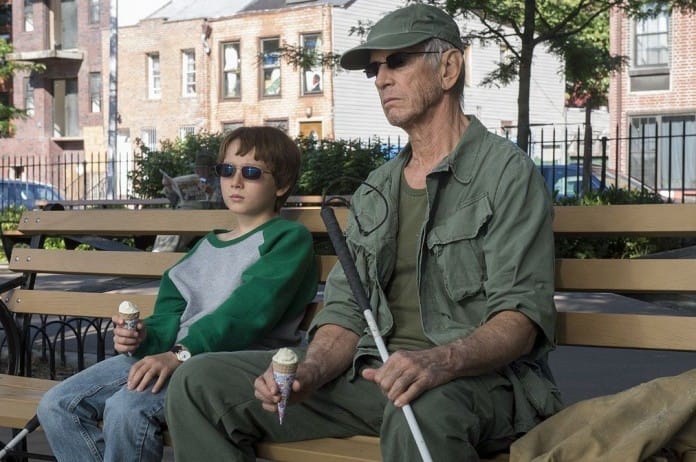 Have you been chomping at the bit to hear more about the small screen Marvel adaptations? Can't say that I blame you…Daredevil was freaking awesome and we can barely wait for it here at SuperheroStuff.com! That being said, it doesn't look like we will have to wait much longer because Marvel will be discussing their television line-up at next month's New York City Comic Con! I'm so glad we will be setting up there…we might have to stop by and get some pictures!
Jeph Loeb, ringmaster of the television branch of Marvel, said this: "With so much of Marvel's history rooted in New York City, it is only right for us to save our biggest reveals and announcements for New York Comic Con. Our Fans are in for an awesome experience and will get a glimpse of things that no one on the planet will be able to see anywhere else." I guess Jeph Loeb never heard of cell phones and leaks because it probably won't take the rest of the world long to catch up!
Below is the schedule for panels regarding Marvel's television universe if you happen to be swinging by New York next month. Oh, and stop by and say 'hi' to us if you are!
Marvel Animation Presents
Friday, October 9 – 3:00 PM – 3:45 PM
Jeph Loeb (Marvel's Head of Television) brings you the biggest animation panel in this universe – or any other. Get an exclusive first look at new episodes from Marvel's Ultimate Spider-Man: Web-Warriors as well as glimpses of exciting new Marvel series and seasons on Disney XD!
Marvel Television Presents: Agents of Primetime
Friday, October 9 – 6:00 PM – 7:15 PM
Jeph Loeb (Marvel's Head of Television) returns with exciting news about your favorite Marvel agents on ABC! Be the first to see an all-new episode of Marvel's Agents of S.H.I.E.L.D. before it airs on ABC and find out what's ahead for Peggy and Jarvis in the upcoming season of Marvel's Agent Carter!
The Netflix Original Series Marvel's Jessica Jones and Marvel's Daredevil
Saturday, October 10 – 5:00 PM – 6:45 PM
Join the cast of the new Netflix original series, Marvel's Jessica Jones, in their first-ever appearance, as they answer questions and reveal secrets from the hotly-anticipated show debuting on Netflix later this year and celebrate some of the greatest moments from season 1 of Marvel's Daredevil. Moderated by Jeph Loeb (Marvel's Head of Television), this panel promises to be one you won't want to miss!