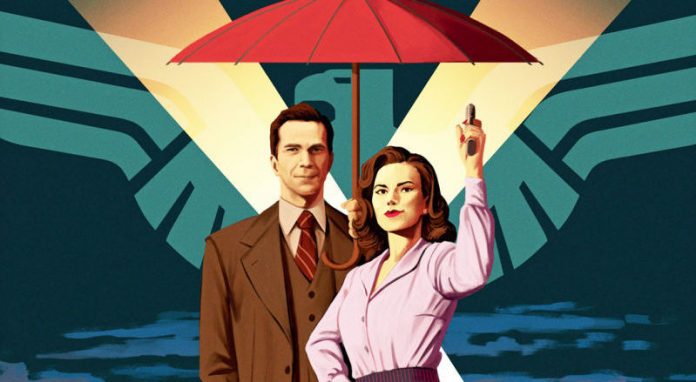 Normally when we speak of Marvel, we are discussing how they are an unstoppable force. I mean, just this past week we watched as Civil War not only crushed the box office, but delivered one of the most satisfying superhero cinema outings of all time. Still, it's always good to remember that not even Marvel is perfect. Sometimes they trip and fall like every other studio (see Warner Brothers? You're not alone). Yep, it looks like Marvel finally misses the mark.
The critically acclaimed, but seldom watched Agent Carter was cancelled after two seasons of consistently low ratings. In the rare double gut-punch, ABC also announced that the network will not give a full order to The Agents of S.H.I.E.L.D. spinoff, Marvel's Most Wanted. For a company that gets almost unlimited praise when it comes to its movies, it's hard to see Marvel stumble so hard on the television front.
The writing was on the wall for Agent Carter, once its star Haley Atwell got the greenlight for a different ABC show, Conviction. Despite fans' plea to get Netflix to pick up the show, it appears our last glimpse of Peggy will be her funeral scene in Civil War. She had two solid seasons, but lack of fan interest spelled doom for her and the rest of the S.S.R.
The same couldn't be said for Most Wanted. The show seemed poised to be picked up due to the growing popularity for its two stars, Adrianne Palicki (Bobbi "Mockingbird" Morse) and Nick Blood (Lance Hunter). After both characters broke out in Season Two of Agents of S.H.I.E.L.D., a spinoff was almost a certainty since they both got a moving sendoff in a Season Three episode. Delroy Lindo, Oded Fehr and Fernana Andrade were all set to co-star… but ABC decided not to pull the trigger on another Marvel spy show.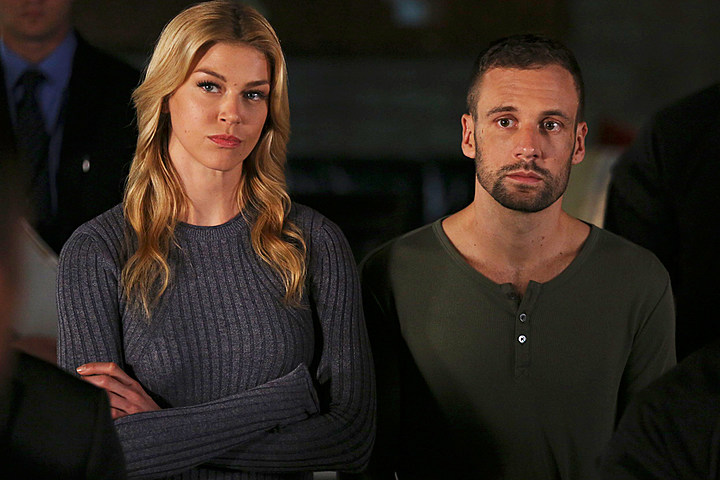 Praying for a Netflix revival probably isn't an option. The streaming service is already overwhelmed with Daredevil, Jessica Jones, Luke Cage, Iron Fist, The Defenders and now The Punisher. With six separate shows, it's unlikely they will dip their toes into the secret agents pool with either Agent Carter or Most Wanted. Instead, Peggy will make random appearances periodically in Captain America flashbacks. As for Mockingbird and Lance Hunter, don't be shocked if they return to S.H.I.E.L.D. with their tail between their legs.
Marvel's Head of Television, Jeph Loeb, has yet to elaborate on the future of Marvel's television programming (particularly at ABC). However, he did offer his condolences to the failed Most Wanted project in a statement to Entertainment Weekly.
"We're very proud of all the hard work, from Jeff Bell and Paul Zbyszewski's writing and producing to the incredible cast, especially the supremely talented Adrianne Palicki and Nick Blood, who we adore."
Short and sweet. Seemingly defeated. Now all of Marvel's TV eggs lie in Agents of S.H.I.E.L.D.'s basket. That's scary, since the ratings have been consistent, but not stellar. While it was given the thumbs up for a fourth season, if the ratings drop… Marvel may be without a television show on network television.
There is always hope that Marvel's Damage Control will soon make its way to the small screen. That show is currently in development by Ben Karlin (an Executive Producer on The Daily Show). Paul Lee (The former President of the ABC Entertainment Group) implied that Damage Control would hit the airwaves in the 2016-2017 season, but seeing how he also had faith in Most Wanted and no longer works at ABC, I wouldn't hold your breath.
I also don't blame ABC for their recent moves. Agent Carter bombed with viewers and a network can't keep a poorly performing show around just because. Also, with Agents of S.H.I.E.L.D. not pulling in the massive numbers… it's not surprising they would turn their back on another spy-related show. Perhaps if the shows had a better connection to the Marvel movies, it would be a different story. However, without Captain America, Iron Man, or at the very least Hawkeye dropping by… the average Marvel fan won't pay much attention to what happens.
So while the future of Marvel on ABC looks bleak, at least it's going strong on Netflix and especially in the movies. There will be hours' worth of Marvel content continuing to make its way into homes across the country. Sadly, there will be no more missions for Peggy Carter. Perhaps Mockingbird and Hunter rejoin their friends at S.H.I.E.L.D.? Maybe Damage Control gets the greenlight other Marvel shows didn't get?? At least we have Agents of S.H.I.E.L.D. to fall back on… and that stands for something right? RIGHT!?!?