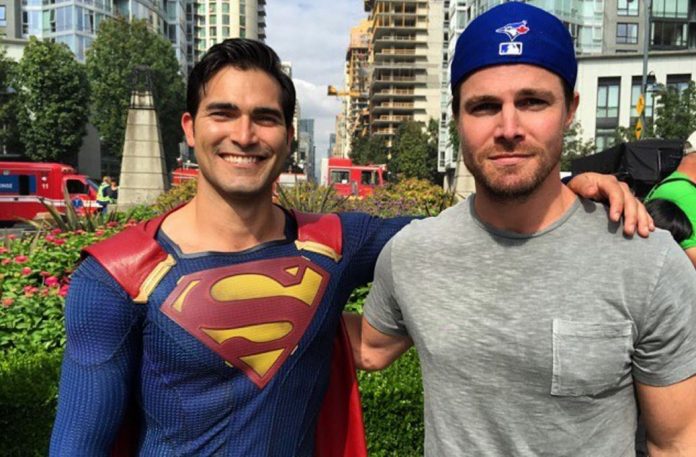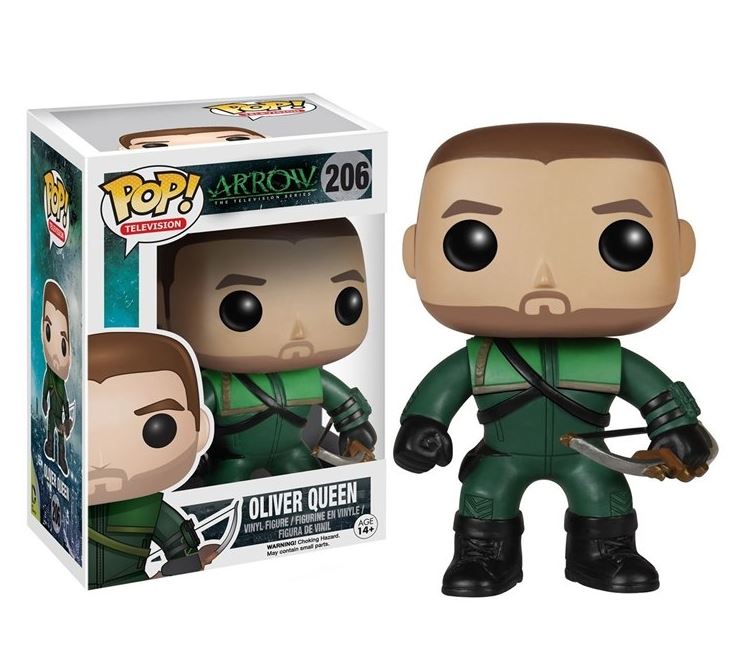 So, there's a BIG 4-part crossover event hitting later this year at the good ol' CW interweaving the likes of Arrow, The Flash and Legends of Tomorrow with newly arrived Supergirl as they face "one unifying threat," per DC TV mega-producer Greg Berlanti. Stephen Amell, a formidable twitter-wielder and prolific disciple of Instagram, recently shared a new images during a special photoshoot spotlighting the return of CW's DC superhero series. Take it away, Stephen!
Recognize those boots? For those who don't, that's Stephen Amell (Green Arrow) hanging with the likes of  Grant Gustin (The Flash), Melissa Benoist (Supergirl), Caity Lotz (White Canary, Legends of Tomorrow), and Brandon Routh, (Atom, Legends of Tomorrow).
Of course, Stephen Amell's tedious documenting via Instagram continued! Milling about the Vancouver set where all four CW/DC shows are filmed, he caught up with new CW Superman, Tyler Hoechlin, conveniently costumed in full Superman gear!
Best buds! Well, until Green Arrow brings out the Kryptonite arrow and handily pummels Superman until he voices the name of his mother, a name shared by Oliver Queen's most beloved nanny. HUZZAH!
The Flash returns from gut-punching the time stream on October 4, 2016.
Arrow assembles a new team and drops them carelessly onto the violent streets of Star City on October 5th, 2016.
Supergirl makes her CW debut and arm wrestles Superman for more trail mix on October 10th, 2016.
The Legends of Tomorrow insert themselves into the 1940s at the behest of Hourman and the rest of the Justice Society on October 13th!