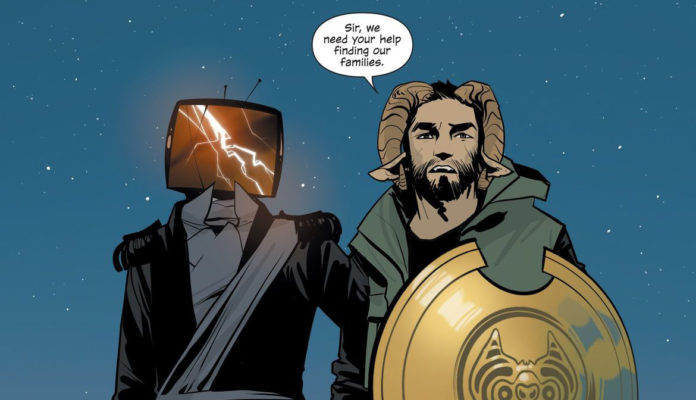 Neil Gaiman's graphic novel The Sandman has gone through development hell for so many years now, with announcements on adaptations popping up every now and then (the latest of which was from Netflix last year). While it would be totally awesome to see the Lord of the Dreaming come to life on either the big or small screen, fans of Neil Gaiman's work will be happy to know that the audiobook version of the graphic novel is an Amazon bestseller right now, and for good reason.
With a stellar cast and an amazing production value, the Audible title effectively portrays the mystique and the magic of Morpheus' journey through various realms and with various beings, from the very beginning of his entrapment in "Preludes and Nocturnes" to his misadventures in Hell and beyond. Gaiman himself voices the captivating narrator, while James McAvoy stars as Dream of The Endless. Other notable performances are Michael Sheen's Lucifer Morningstar, Taron Egerton's John Constantine, and Kat Dennings' Death among others.
With that kind of star power, we can't help but wonder what else could possibly be adapted into an audiobook for fans of less-superhero-centric graphic novels. Here are our top three picks: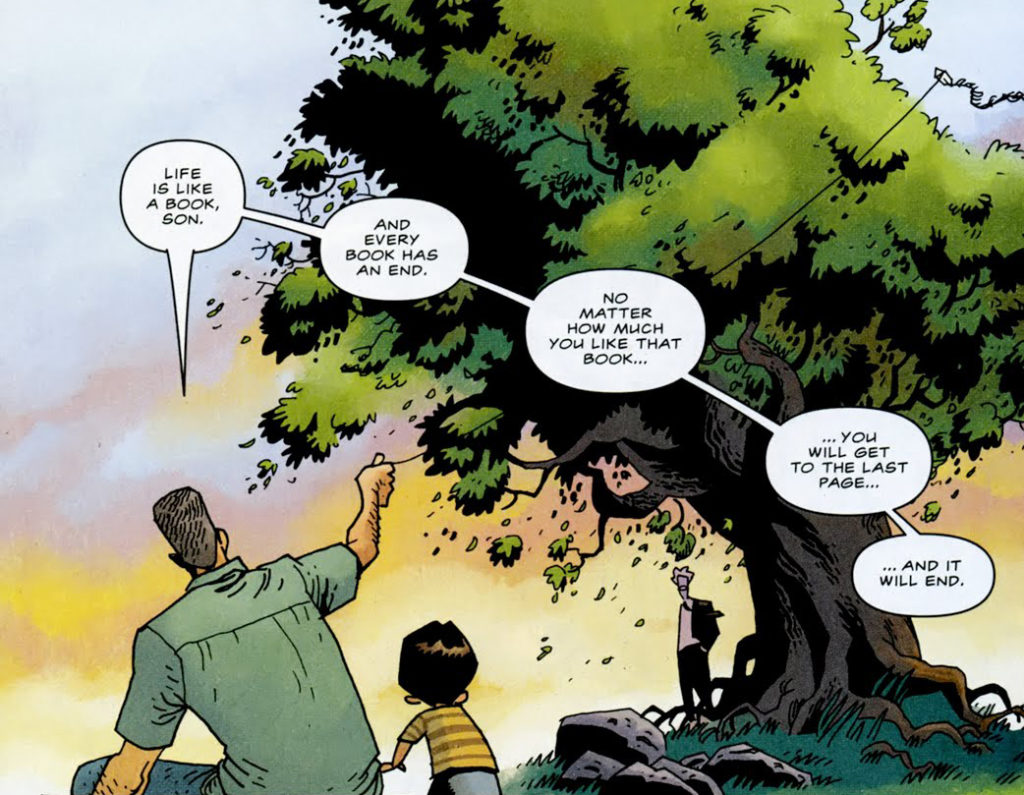 Lucifer
No, I'm not talking about that live-action TV series adaptation that honestly left a bad taste in my mouth – what we really need an audiobook of is Mike Carey's original source material based on Gaiman's own Lucifer. After all, Michael Sheen already masterfully proved that he has the chops to give the Morningstar his distant, intellectual, and terrifying quirk, so why not just run with it? Lucifer Samael Morningstar left Hell in The Sandman's "Season of Mists" to open a piano bar called "Lux" in Los Angeles, and an audiobook treatment of his journey to challenge the "tyranny of predestination" would be the perfect way to follow up on what Sheen's work already started.
Saga
Part Star Wars, part Game of Thrones, Saga is a critically acclaimed space opera written by Brian K. Vaughan and illustrated by Fiona Staples. Despite its intergalactic setting, at its core, it follows the story of two parents as they try to raise a child the best way they know how. Of course, this involves fleeing from extraterrestrial races at war, dodging bounty hunters and spider-women, befriending a prince with a TV for a head, and trying to figure out how a cat who calls you out when you lie actually works. It's one of my favorite graphic novels of all time, and if the creators will be just as involved in the audiobook adaptation as Gaiman was with his, then I have no doubt that this will fly off people's shelves (or Amazon carts, so to speak).
Daytripper
Aside from magic and spaceships, audiobooks should also consider adapting quieter, more down-to-earth graphic novels that talk about the reality of life and death, and how we live our lives in between. Daytripper by Fábio Moon and Gabriel Bá talks about exactly that with a touch of magical realism – it follows the story of Bras de Oliva Domingos, a Sao Paulo writer who goes through his own death in many ways, finding his voice and himself in the process. This short description really doesn't do the story justice.
What are YOUR top picks for an audiobook you'd love to hear? Sound off in the comments below!