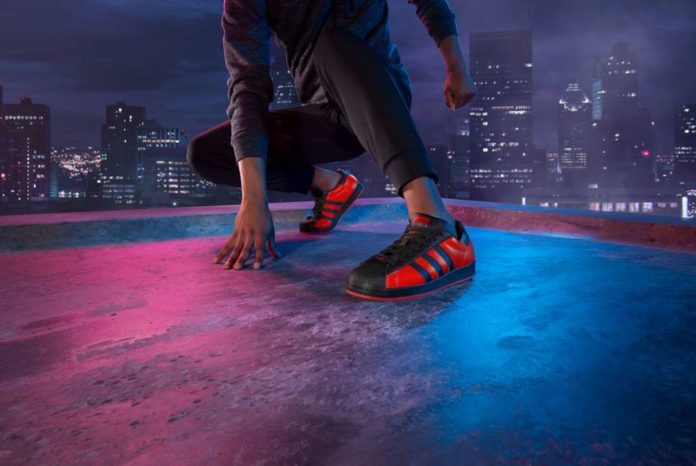 On top of the highly anticipated Playstation 5 console itself, Spider-Man: Miles Morales is also one of the biggest titles players are absolutely excited about this month. Now that the game is out to stellar reviews, here are just a few more things that make this web-slinging game even more awesome:
That animated suit
Spider-Man: Into the Spider-Verse took the comic book movie world by storm in 2018 with its jaw-dropping art and stylistic animation, effectively catapulting Miles Morales into fame. To ride on that rising popularity even more, Spider-Man: Miles Morales is bringing Spider-Verse's spray-painted suit and altered frame rate style of animation into the fray. The eye-popping experience is just uncanny, as you can see from this clip below:
2.  Tribute easter eggs
It's common practice for games to insert fun little easter eggs for die-hard fans to find, and discovering these wink-winks makes for an interesting gameplay experience for all players. In Spider-Man: Miles Morales, they take things up a notch with a heartfelt tribute to two giants that the comic book industry has lost: Chadwick Boseman and Stan Lee.
Heads-up—minor spoilers for the end credits, which displays this message: "In loving memory of a noble king, Chadwick Boseman. His honor, strength, and compassion will reverberate for generations to come. Wakanda forever."
Spider-Man: Miles Morales pays a beautiful tribute to late Black Panther actor Chadwick Boseman. pic.twitter.com/oDHLpsX27R

— IGN (@IGN) November 16, 2020
Inside the game itself, players can also wander on the Upper West Side and find a bronze statue that commemorates comic book legend Stan "The Man" Lee next to Mick's Diner.
"With great powers comes great responsibility."

This bronze tribute to the late, great Stan Lee can be found in Spider-Man: Miles Morales on the Upper West Side next to Mick's Diner. pic.twitter.com/EY0O8rD2c5

— IGN (@IGN) November 16, 2020
3.  Those Adidas kicks
There's no doubt that Miles Morales has some undeniable style, and to prove just that, Adidas is releasing a limited "Superstar" edition sneakers inspired by the kicks that Miles actually wears in the game. Fans will also be delighted to know that the Sony PlayStation logo can be seen near the tips of each shoe for the ultimate legitimacy. How cool is that?
"Insomniac, PlayStation, and Marvel Games worked in close collaboration with Adidas to create new sneakers for Miles to wear in game. We knew right away that we wanted to honor the adidas Superstar sneakers on their 50th anniversary. It's a classic design, connected to New York, and quintessentially Adidas. We chose to exhibit the timeless colors for which he's most known: the black suit with the red spider icon," says James Stevenson, Insomniac's Community Director.
4.  Glitch galore
Glitches aren't normally something to celebrate, but in this case, they're so incredibly fun that you actually WANT the glitch to happen to you! Everywhere around the world, players are reporting all kinds of funny business with Spider-Man turning into inanimate objects, and seeing these things pop up everywhere is just absolutely hilarious. I mean, who wouldn't want to play as an actual splash of water and swing around the city on rooftops to get rid of crime?
😂😂😂why aim i fucking with this glitch more than the regular suits #SpiderManMilesMorales #MilesMorales #PS5 pic.twitter.com/WtqEmZFdzq

— AKA (@_iamaka) November 15, 2020
Stumbled upon this glitch while playing Spider-Man. I present you, Spider-Trash! #PS5 #MarvelsSpiderManMilesMorales pic.twitter.com/8ioJ01bDUn

— Bryan (@bryanwassd) November 16, 2020
Nobody's sure how this is happening, but fighting bad guys as a street lamp, a trash can, and a refrigerator definitely makes for an exhilarating time.
Have YOU gotten your hands on Spider-Man: Miles Morales yet? Tell us all about your own experience below!