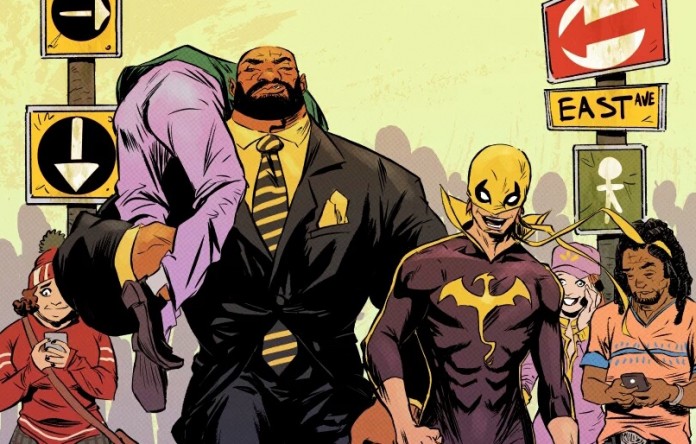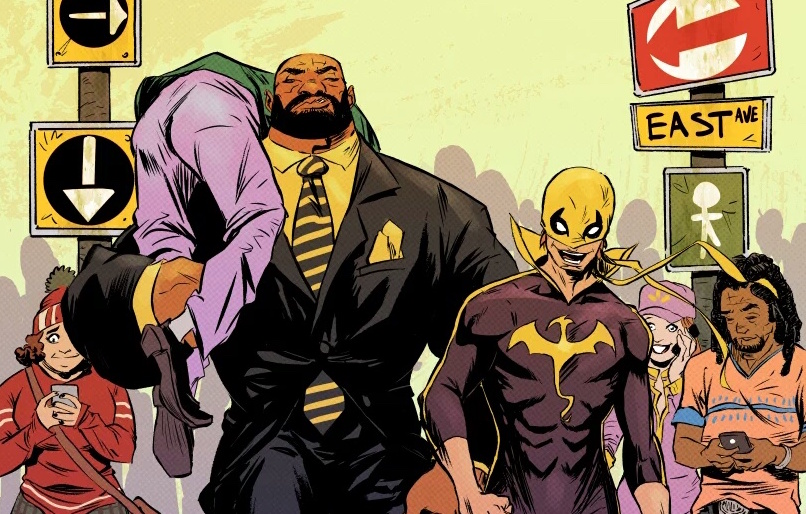 A month ago, Marvel's Heroes for Hire finally got back together for their own self-titled series, Power Man and Iron Fist. In the debut we saw Luke Cage (Power Man) reluctant in working with his old partner Danny Rand (Iron Fist), who couldn't wait to get the band back together. Following the release of their former office assistant, Jennie, from prison, the boys found themselves back at it again. At Jennie's request, the duo went to see Lonnie Lincoln, a crime boss known as Tombstone, to take back Jennie's grandmother's necklace; however, on the final pages on the first book, it was revealed that our heroes were tricked by Jennie, accidentally stealing a mystical necklace known as the Supersoul Stone.
In this month's issue, Power Man and Iron Fist #2, we find our heroes dealing with the aftermath of the situation. Almost every questionable individual in New York is either talking about the partners or looking for them, which may be the best part of David Walker's writing style. Throughout the issue, Walker gives the reader brief yet humorous outside perspectives on the titular heroes and their actions, ranging from would-be criminals to other well-known do-gooders.
However, while Walker excels in the comedic moments, the issue does disappoint in many other ways, at least in this reader's opinion. The second comic of the series entertains and never fails to keep the reader interested, but it does little to advance the overall plot until the twist occurs on the last two pages. Aside from that, the main problem seems to be the tiresome conversations between both Luke Cage and Danny Rand. They're the same statements we saw in the last issue: Luke is insisting they are not back together, and Danny, who just doesn't seem to be striking the right balance between lovable and annoying, is trying to convince him that they are.
Overall, the second book in the series seems to be a filler. While the team behind the series has shined in some aspects, such as the comedic outside perspectives, they have left some much needed character development and plot behind. I suspect this will all change as the series goes on, but for now, if you love seeing something amusing and a little unorthodox, check out Power Man and Iron Fist #2.