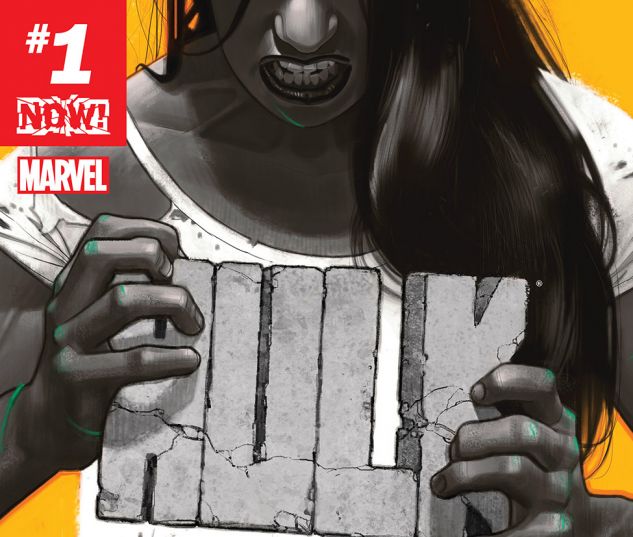 Gang, our Hulk#1 review is a little SPOILER-Y, so…check back with us after you've read the issue. Oh? Still here? Thank you!
Writer: Mariko Tamaki
Penciller: Nico Leon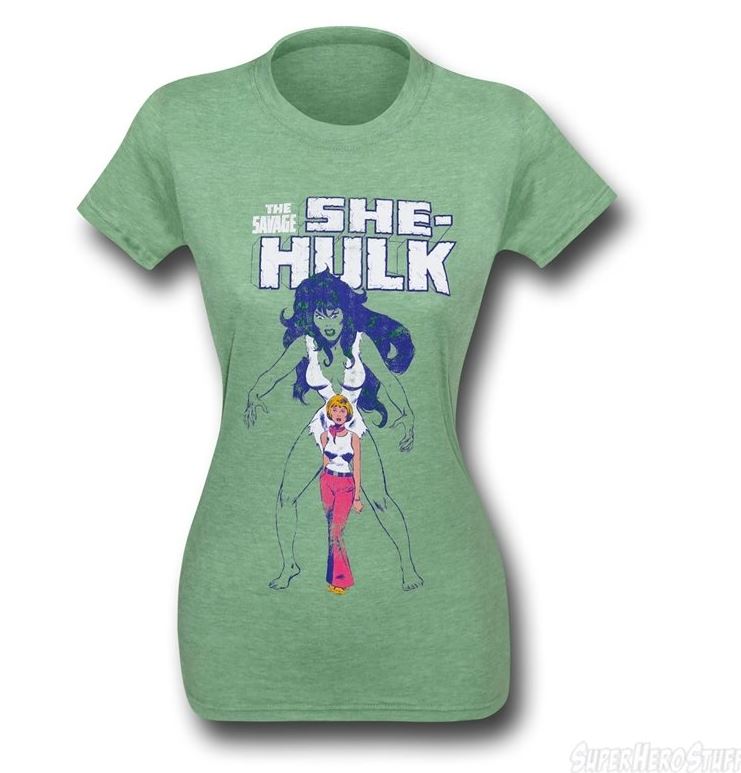 She-Hulk is a tough character to crack for an incoming writer. Writers like Dan Slott, John Byrne, Charles Soule, and Peter David have all had note-perfect runs with the character, that any new writer will have a hard time finding fresh things to do with Jen Walters and her savage alter ego. Thanksfully, writer Mariko Tamaki avoids this issue of comparison by finding a very different take on She-Hulk. Where Slott, Byrne, Soule, and David all went light and funny, Tamaki crafts a dark take on heroism, sacrifice, and PTSD.
When we last saw She-Hulk, she was horrifically injured in Civil War II. Since Walters awoke from her Thanos-induced injuries, she discovered that her cousin Bruce Banner was also a casualty in the second war between heroes. In Tamaki's Hulk #1, Jen Walters is trying to return to work and find a sense a purpose and normalcy after her world fell apart.
Walters is riddled with post-traumatic stress and seems no longer be able (or no longer willing) to transform into She-Hulk. Now, to Walters, facing a day at her new job is like fighting a super-villain, a task that requires inner strength and courage. This is a comic about loss and recovery, and a very intelligent and surprising take on a character that is known for breezy humor.
Hulk #1 is one of those rare comic that you didn't know you wanted until you read it. It is an examination of Jen Walter's psyche and the price a person pays for heroism. This is the most human comic featuring She-Hulk in a long time, and Walters doesn't even transform once during the issue. You would think that matters, but it really doesn't because it is a rare joy to watch a writer like Tamaki enter into the mind of her protagonist and work emotional wonders with the character. Tamaki is a newcomer to Marvel, but she seems very comfortable playing in the Marvel Universe and in Jen Walters' damaged psyche.
Nico Leon perfectly enhances Tamaki's emotionally charged tale with somber artwork that contrasts the very colorful art that one would usually find in a She-Hulk comic.
Hulk #1 is shockingly good, a meditation on sacrifice and recovery that a seasoned Marvel reader would never dream of finding in a She-Hulk series. Seriously, it's still too early to judge, but if the first issue of Marvel's new Hulk is any indication, Tamaki and Leon's take on Jen Walters could be Eisner-worthy.