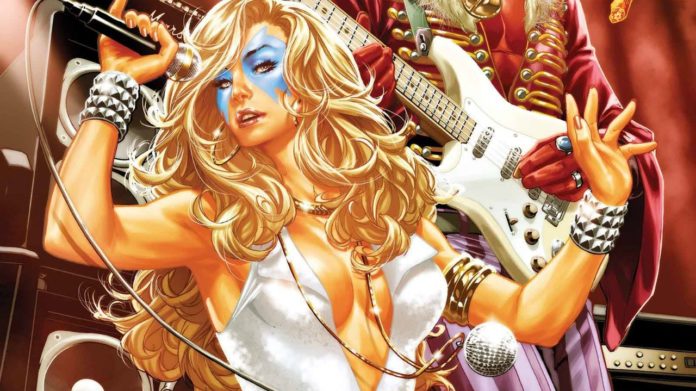 So, 20th Century Fox's upcoming X-Men film has been making headlines lately, and one of the juicy tidbits is that the mutant Dazzler will be making a cameo appearance. Directed by Simon Kinberg, X-Men: Dark Phoenix will give the light-manipulating mutant a minor role in the film, and fans are so excited they've even begun to speculate that Taylor Swift will play the role of the mutant singer. While that rumor has already been thrown out the window, there are still a few things you oughta' know about Dazzler!
The casting call has been made
The Dark Phoenix casting breakdown has already shown a call for a "very attractive, charismatic and confident" actress who has both the acting chops and singing skills worthy of the singer/dancer mutant. The role also calls for someone who's "a little bit edgy" and "a born entertainer." And because Alison Blaire, a.k.a. Dazzler, made her first appearance during "The Dark Phoenix Saga" (in Uncanny X-Men #130), it only makes sense that she'd appear in the movie too, right?
Dazzler literally dazzles
Born in Gardendale, New York, Alison Blaire has the ability to convert sound vibrations into light and energy beams. She first discovered her abilities during a high school performance, and because everyone thought the light tricks were a staged special effect, she decided to pursue a professional career in the performing arts. With "Dazzler" as her stage name, she uses her light powers to enhance her on-stage performances in the music industry. Talk about a lucrative use of abilities!
Various friends and enemies
Dazzler might not be as popular as the other major characters in the X-Men comics, but you'd be surprised at how involved she's been with a whole bunch of people. She once fought with a mentally unstable Rogue, had a romantic affair with Angel or Archangel (could we possibly see that in the film?), and even had a run-in with the planet-devourer himself.
Galactus (the aforementioned "planet-devourer") temporarily endowed her with cosmic powers once, and she not only was offered membership by the X-Men, but she was also invited to audition for the Avengers (which she declined). She eventually fell for Longshot, and soon migrated her whole career to England, allying herself with the Juggernaut and Captain Britain. Whew!
She is at the top of her musical game
Dazzler may be a mutant (and yes, she's kicking villainous butts everywhere she goes), but she is still, first and foremost, a performer. She continues to sing, dance, and act and doesn't let her save-the-day antics disrupt her professional career. Her notable fans include the Juggernaut, Colossus, Shadowcat, and even the Hulk!
She already cameoed in X-Men: Apocalypse
 
In a deleted scene from X-Men: Apocalypse, Jean Grey (Sophie Turner) and Scott Summers (Tye Sheridan) bonded over an album in a record store, and, of course, eagle-eyed viewers spotted Dazzler singing her heart out on the album cover. Could Jean and Scott also be die-hard fans of the mutant in the limelight? That would be an interesting turn of events, indeed!
X-Men: Dark Phoenix will be released in theaters next year on November 2nd, which means we all still have a long way to go before we finally see Dazzler make her big screen debut. But until then, who do you think will be perfect for the role? Sound off in the comments section below!