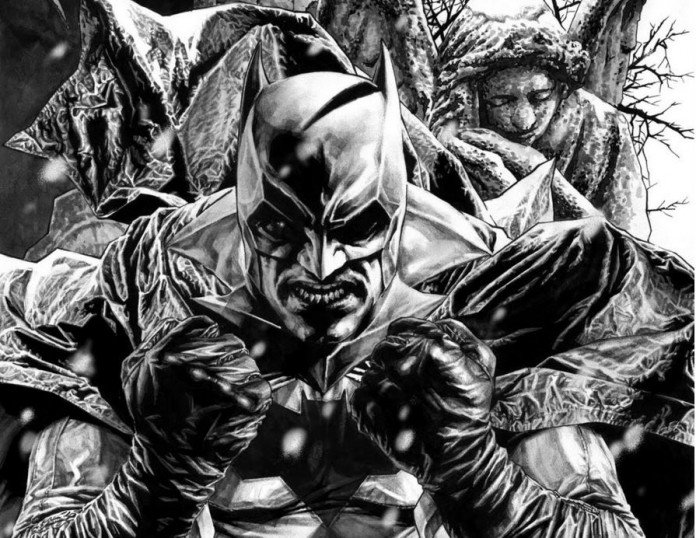 Want to be a writer or artist for DC Comics? Well, if you answered "yes" to either of these endeavors, DC Comics just launched their Talent Development Workshops for aspiring writers and artists! Who will be guiding you through your new career as a DC writer or artist? Why, that would be the likes of legendary creators Jim Lee, Geoff Johns, Scott Snyder, Klaus Janson and Andy Kubert. What's the purpose of DC's Talent Development Workshops? Well, the mission statement is quite simple: to identity and foster brand new talent.
Since I'm sure you're interested, I'll break down how one gets their proverbial foot in the door with DC.
Firstly, and if you're an artist, head on over here to DC's Artists Workshop; online applications will be accepted April 1-30, 2016.
Writers, head on over here to the Writers Workshop; online applications will be accepted May 1-31, 2016.
According to DCComics.com, the "DC Talent Development website offers extensive tips, advice and recommended reading to help potential applicants navigate the submission process. Both workshops will take place in fall 2016."
DC Entertainment Co-Publisher and bestselling artist, Jim Lee, tells us the goal behind these newly conceived Talent Development Workshops.
"Our goal is to identify and foster fresh, new voices. The new DC Talent Development Workshops will play a vital role in discovering and developing the next generation of comic talent."
DC Entertainment Chief Creative Officer, Geoff Johns, offered some additional insights.

"I've brought in a lot of new writers to DC, both from within and outside of comics, for Rebirth, working with them closely as we rebuild our universe. The creative growth of DC comes from new voices joining the mix, both writers and artists, and it's been an absolute highlight to work with them."
Bestselling Batman writer Scott Snyder added, "I'm so proud and honored to be heading up DC's Writers Workshop. Teaching has always been a passion of mine, and getting to help welcome and coach new voices at a company that's given me so many creative opportunities is a tremendous thrill."
Okay, future comic book creator, head on over here to DCComics.com and make today the very first day of your new, creative life! I'm so jelly!