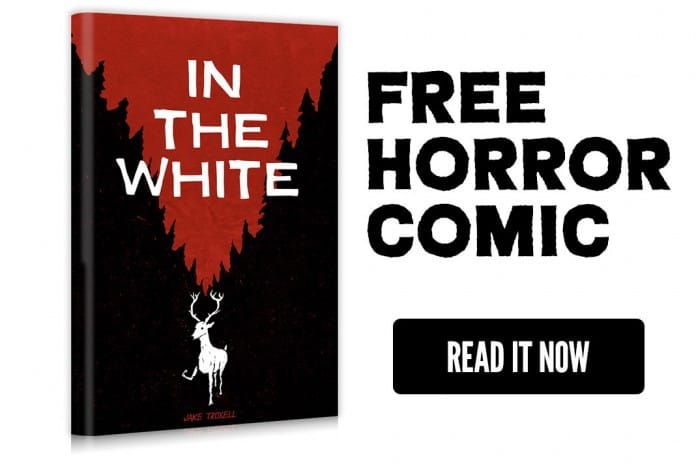 Happy Halloweekend, you ghastly ghouls of the internet! Yup, you read the headline correctly: FREE COMIC! Halloween is our Creative Director's favorite holiday. Every October he abandons his family and friends to create a new horror comic (and watch massive amounts of terrible horror movies). Below you'll find this year's free horror comic: In The White by Jake Troxell.
Give it a read or BUY IT NOW! The print edition is limited to 25 copies. Each copy includes an original sketch on the inner cover: https://www.etsy.com/listing/253968063/in-the-white-limited-to-25
In The White by Jake Troxell
In the woods of northern Quebec a primitive evil grows restless. The howling winds of winter have driven the good game from the lands. When three hunters stumble into the beast's hunting ground it becomes immediately clear: this monster likes to play with its food.

Like what you see? Grab a print copy of In The White by Jake Troxell (Limited to 25) or one of Jake's other comics over at https://www.etsy.com/listing/253968063/in-the-white-limited-to-25