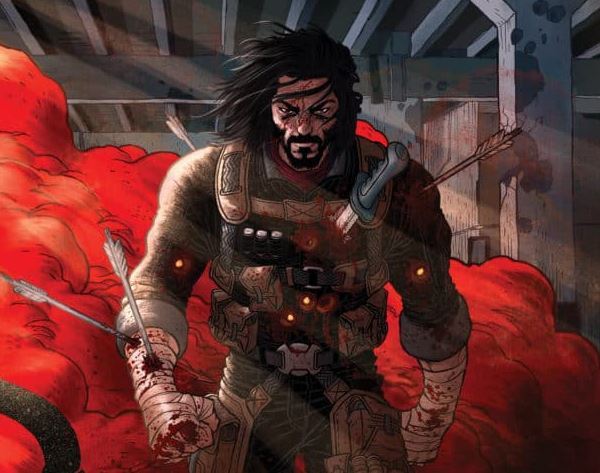 As if Keanu Reeves isn't already cool enough as he is, this time, he's working on his own comic book series titled BRZRKR as Berzerker—a half-man, half-god who's on a sad and violent quest to find the meaning of his own existence.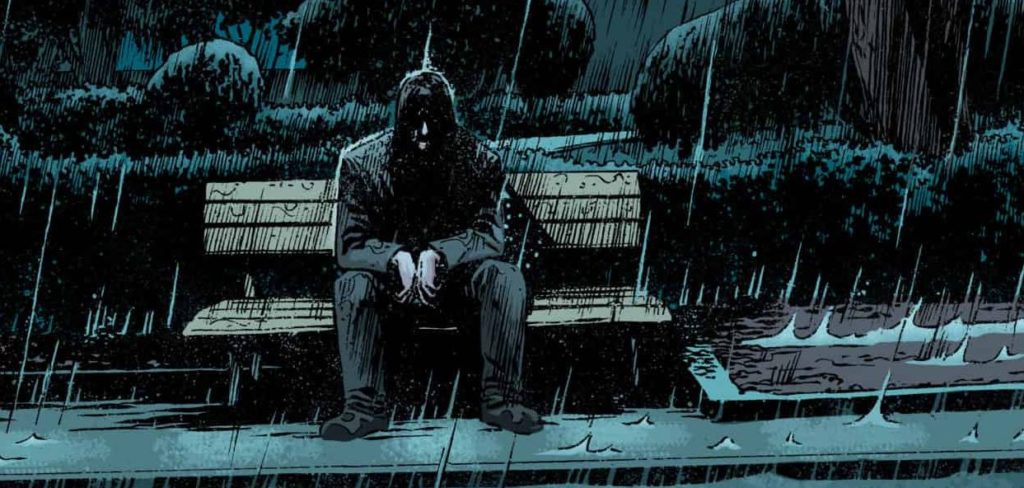 If the premise sounds familiar, it's because the John Wick star somehow seems to have a penchant for the lone avenger role who takes on terrible tasks from the U.S. government—jobs that nobody else wants to do—in search of his own redemption. While Reeves himself isn't explicitly the titular character, Berzerker does look a lot like him, complete with the Sad Keanu meme. Yes, the comic book pays homage to the actor's paparazzi shot that went viral on the Internet when he was photographed eating a sandwich alone on a park bench, all while looking like he's miserably contemplating the meaning of life.
While Reeves certainly wasn't too happy about some stranger capturing that moment on camera when it happened, what resulted was the entire Internet rallying together to cheer him up, further cementing him as an icon of belovedness on the World Wide Web.
"I have loved comics since I was a young kid and they have been a significant influence on me artistically," says Reeves. "To have the chance to create BRZRKR and collaborate with legends in the industry like writer Matt Kindt, artist Alessandro Vitti, color artist Bill Crabtree, letterer Clem Robins, and conceptual/cover artist Rafael Grampá—along with the great folks at BOOM! Studios—is a dream come true."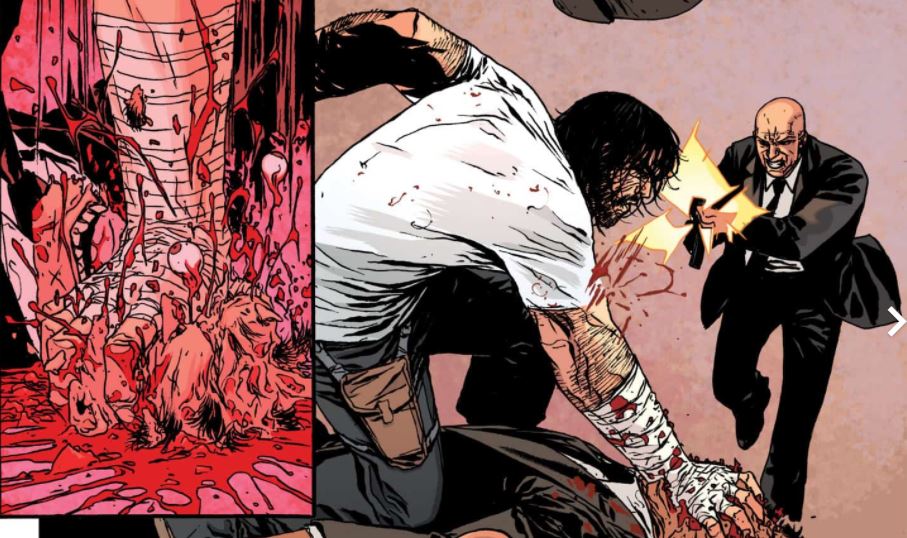 And if you're just in it for all the blood and gore, you definitely won't be disappointed. "It's like, 'Yeah, I think it would be fun just to see him punch through someone's chest or pull out a rib or rip an arm off,'" Reeves tells USA Today. His character "can heal to a certain extent, so it's fun to have these kinds of outrageous consequences and still have the character kind of moving forward."
Published at BOOM! Studios, the 12-issue limited series started out as a Kickstarter campaign for marketing. The first issue will be out this October, but you can catch a preview from the official website if you're excited to see what it's all about. Rumors have already spread that Netflix is doing a live-action adaptation starring Reeves himself, so it's bound to be really, really good.
The description reads as follows: "The man known only as Berzerker is half-mortal and half-God, cursed and compelled to violence…even at the sacrifice of his sanity. But after wandering the world for centuries, Berzerker may have finally found a refuge—working for the U.S. government to fight the battles too violent and too dangerous for anyone else. In exchange, Berzerker will be granted the one thing he desires—the truth about his endless blood-soaked existence…and how to end it."
'Nuff said, right? Are you pretty hyped for it as much as we are? Let us know your thoughts below!