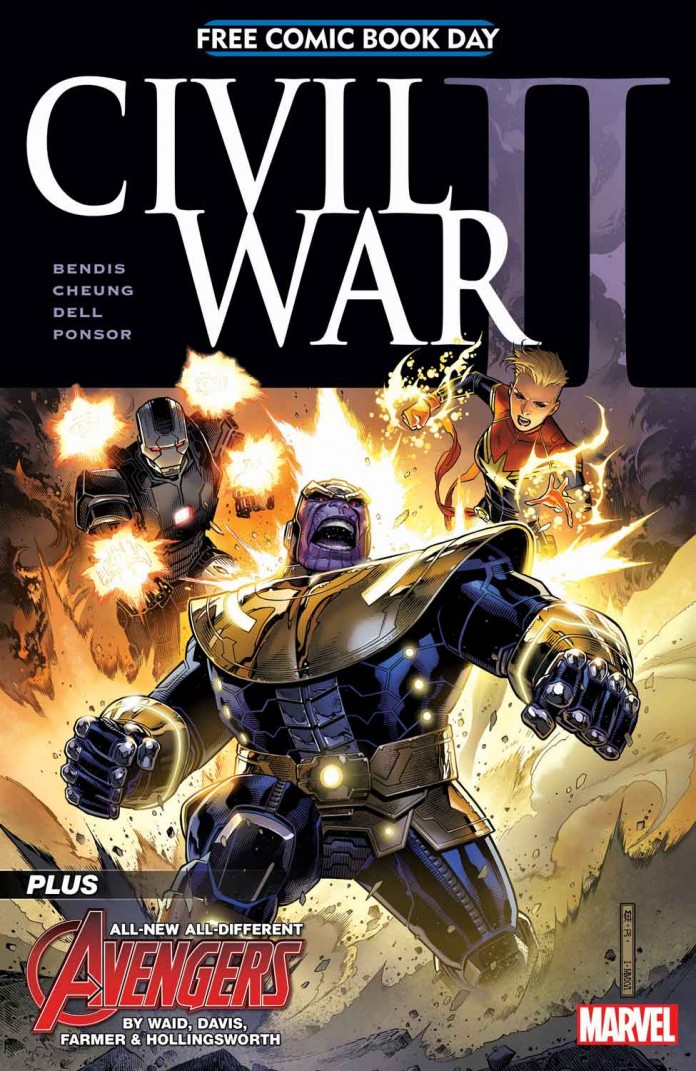 YES! On May 7th, 2016, the 3,355,675th annual FREE COMIC BOOK DAY hits comic shops and online comic retailers like a storm of…uh…like a storm of FREE COMICS festooning the ceilings with brightly colored characters and subversive, talk-bubble text! YES! Anyway, walk into any participating store and get yourself some FREE COMICS! Is Marvel participating with exclusive Marvel Comics? OF COURSE! What are they offering? Well, let's allow Marvel's official press release to disseminate that particular information for you. Translation: I've got nothing more to say. Nothing clever, anyway.
New York, NY—February 4th, 2016— The biggest heroes, the biggest creators and the biggest stories in comics are coming to FREE COMIC BOOK DAY! But before that exciting Saturday in May, get your first look at the covers to both of Marvel's FREE COMIC BOOK DAY offerings right now!
First, FCBD CIVIL WAR II #1 peels back the curtain of the biggest event of 2016. Be there for the opening shots of CIVIL WAR II as Brian Michael Bendis and Jim Cheung give you the first taste of the conflict that will ignite the Marvel Universe later this year! Plus, this issue also features the highly anticipated debut of the All-New Wasp! Be there as she makes her debut, courtesy of All-New, All-Different Avengers writer Mark Waid and legendary artist Alan Davis! But is this mysterious character friend or foe?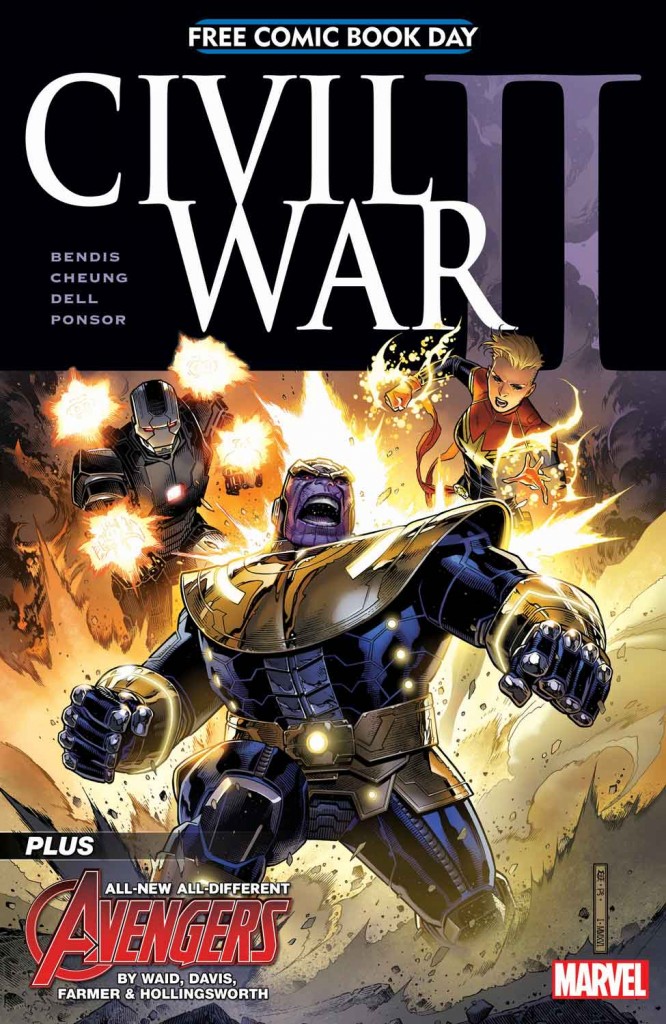 Then, FCBD CAPTAIN AMERICA #1 brings you the titanic return of Steve Rogers as Captain America! Nick Spencer and Jesus Saiz bring you one of Steve's first adventures since his dramatic return in the pages of AVENGERS: STANDOFF. Just in time for their new series Captain America: Steve Rogers #1 later that month! Then, go deeper into DEAD NO MORE, a top secret storyline coming later in 2016! If you got the chance to bring someone back, would you?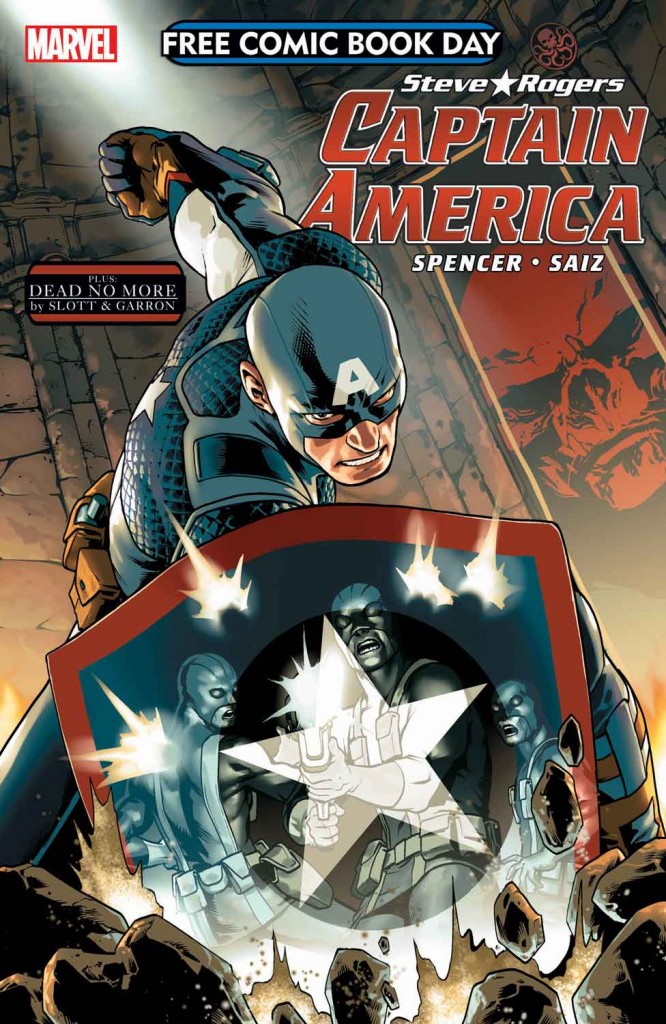 There's no better time to jump into the Marvel Universe than Free Comic Book Day. Don't miss out on these 4 can't miss stories, available at participating comic shops nationwide on May 7th!
FCBD CAPTAIN AMERICA (JAN160037)
Written by NICK SPENCER & DAN SLOTT
Art by JESUS SAIZ & JAVIER GARRON
Cover by JESUS SAIZ
Coming Free Comic Book Day!
FCBD CIVIL WAR II (JAN160009)
Written by BRIAN MICHAEL BENDIS & MARK WAID
Art by JIM CHEUNG & ALAN DAVIS
Cover by JIM CHEUNG
Coming Free Comic Book Day!