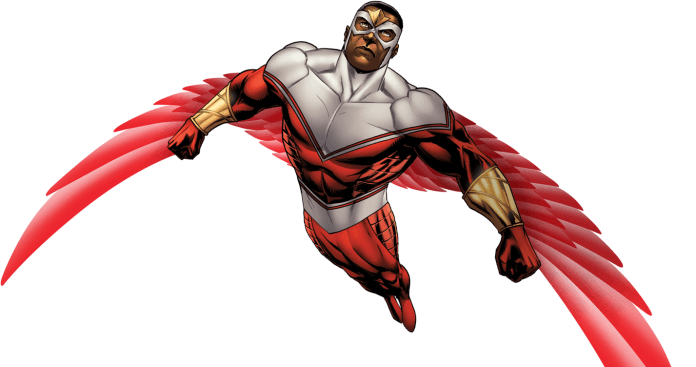 Steve Rogers has been restored to his 'normal' age and a new person has been selected as Captain America…none other than Sam Wilson, the former Falcon! Will we get to see Sam utilize his new persona with his original equipment? What do you feel about the recent shift in characters from Marvel? Whatever the case may be, this official preview from Marvel shows off covers, artwork, and comic frames from their upcoming series!
SAM WILSON, CAPTAIN AMERICA #1 –  Soaring Higher
Than Ever This October!
New York, NY—September 15th, 2015 — This October, Captain America takes up the shield once more. Today, Marvel is pleased to present your new look at SAM WILSON, CAPTAIN AMERICA #1 – the explosive new series from Nick Spencer (Ant-Man) and Daniel Acuña (Uncanny Avengers)! When Steve Rogers was restored to his natural age, he chose only his closest and most trusted ally to take up the mantle of Captain America. Now, as the Marvel Universe charges forward into a new age, the Avenger formerly known as the Falcon stands proud as the one and only Captain America! Yet eight months have passed, and these two former friends now find themselves on opposite sides. What could have happened to divide them? More importantly – who will you stand with? New friends, new foes, and a new beginning for Sam Wilson this October in SAM WILSON, CAPTAIN AMERICA #1!
CAPTAIN AMERICA: SAM WILSON #1 (AUG150797)
Written by NICK SPENCER
Art by DANIEL ACUÑA
Variant Covers by DANIEL ACUÑA (AUG150800) and JOHN CASSADAY (AUG150799)
Hip Hop Variant by MAHMUD ASRAR (AUG150801)
Cosplay Variant by EDDIE NEWSOME (AUG150798)
FOC – 09/21/15, On-Sale 10/14/15