Check out Our Review [WITH SPOILERS] of All-Star Batman #1
Writer: Scott Snyder
Artists: John Romita Jr and Declan Shalvey
Inker: Danny Miki
Colorists: Dean White and Jordie Bellaire
With the arrival of Rebirth to DC Comics, most fans welcomed many of the creative changes brought about by the event. After all, many, many DC books were suffering from tired story directions or lack of creative continuity. One of the DC titles that was not suffering was Batman under Scott Snyder and Greg Capullo. Under this writer/artist duo, Batman's flagship title was an event month after month. Sadly, Capullo is gone from the world of Batman, but Snyder remains and recently delivered All-Star Batman #1 to the public.
I am very happy to say that All-Star Batman, at least for the first issue, could be even better that Snyder's Batman. In Batman, every issue seemed huge. From the coming of the Court of Owls, to the "Death of the Family" arc, to "Zero Year," to the arrival of Mr. Bloom, every story Snyder did seemed earth shaking.  While those stories were all excellent, All-Star Batman allows Snyder to go a bit smaller (in a good way), and a bit tighter as he tells a classic Batman tale.
In this inaugural issue, Batman must transport Two-Face away from Gotham. Unfortunately for the Dark Knight, Two-Face essentially blackmails every criminal in Gotham and promises billions of dollars to anyone who can take out the Caped Crusader. So Snyder gets to play with some truly classic baddies in All-Star Batman #1. Snyder gets to play with Firefly, he gets to dust off Killer Moth, and he gets to kick the tires on Black Spider – villains Snyder never would have gotten to play with in his always seismic run on Batman.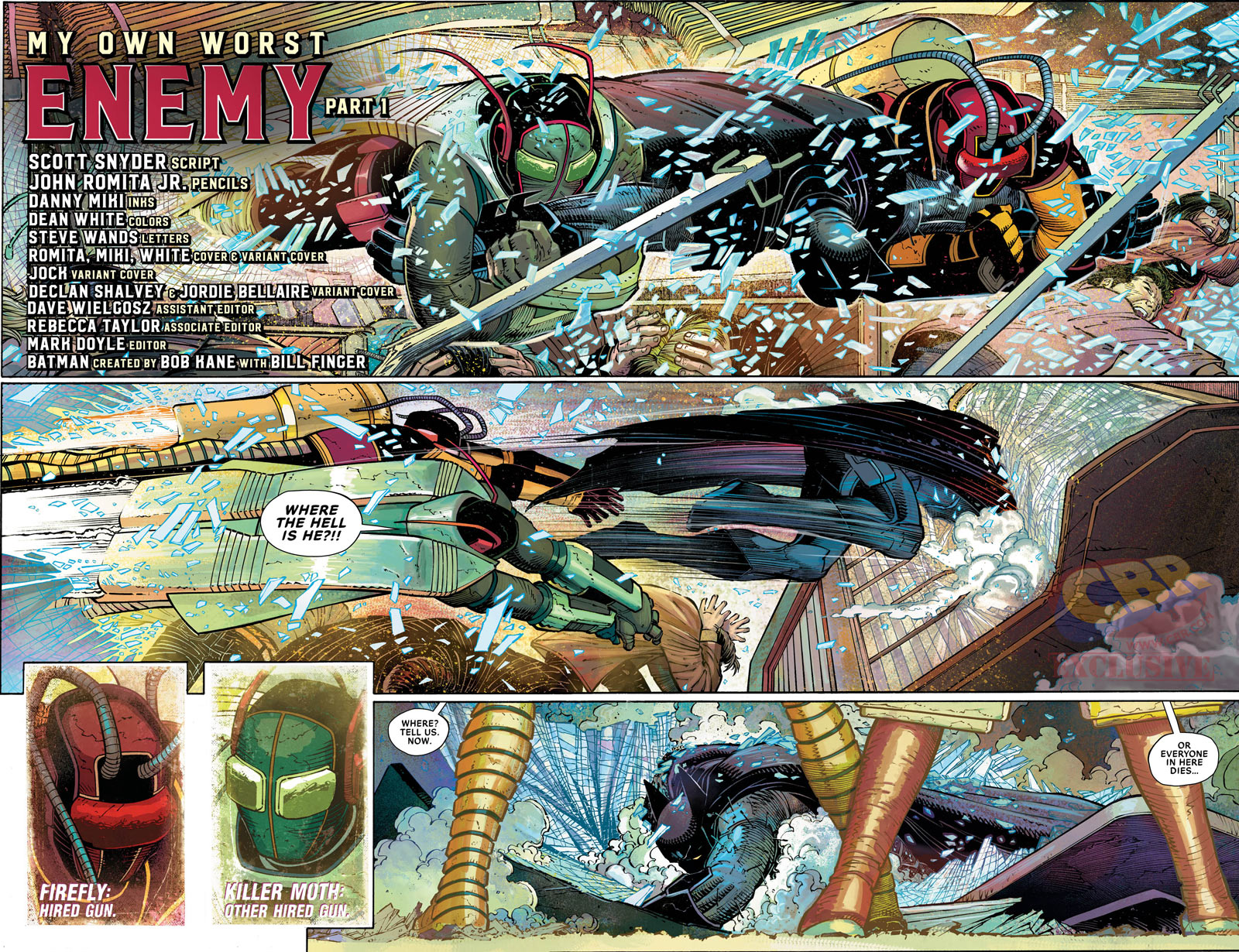 You can just tell that Snyder is having a blast in this epic chase issue, and so is John Romita Jr. as the artist provides some of the best art of his career. Romita's new designs for the old school villains somehow combine something fresh and new with a classic aesthetic.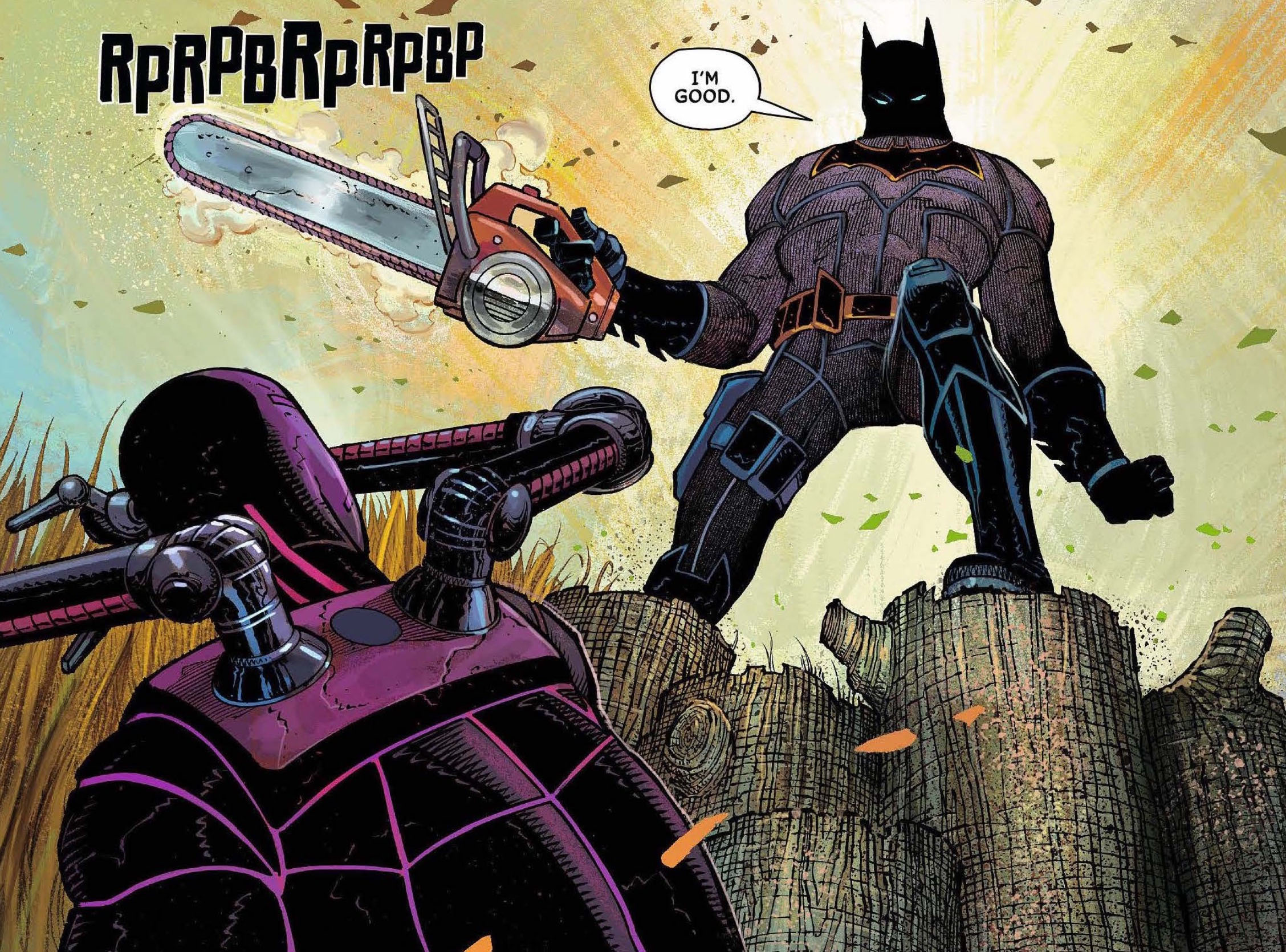 It's also a blast seeing Snyder's Harvey Dent as the writer never really got to play with Two-Face on his previous Batman run. And I ain't going to ruin the ending for you; let's just say Two-Face's blackmail doesn't end with just villains. It's good, you guys; it's really, really good.
All-Star Batman looks like it's going to be a high octane ride around the Batverse and a perfect complement to the other Bat titles.