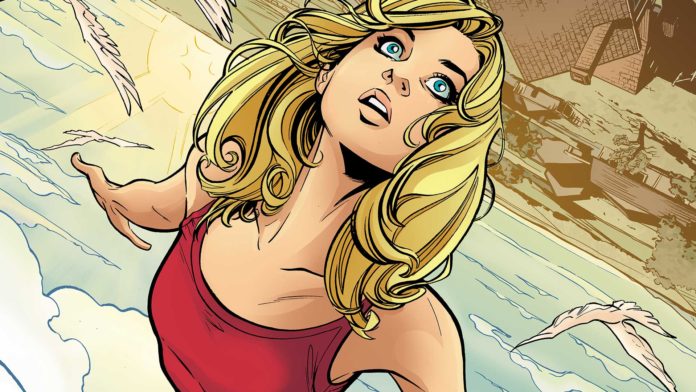 Gang, our Supergirl: Being Super Issue #1 review is a little SPOILER-Y, so…check back with us after you've read the issue. Oh? Still here? Thank you!
Writer: Mariko Tamaki
Artist: Joelle Jones
Inker: Sandu Florea
Color Artist: Kelly Fitzpatrick
I've always been a big fan of Supergirl! In fact, when my second daughter was born, I named her after two kick-ass pop culture female icons: Kara "Starbuck" Thrace from the 2004 re-imagining of Battlestar Galactica, and Kara Zor-El. I've been reading the Supergirl title since the pre-New 52 version, which I enjoyed, and when the New 52 version came along — although some of the storylines weren't as good — it was still a good read. I was excited for the Rebirth iteration, but, immediately after reading issue #1, I was extremely disappointed; the art was too cartoon-like for me and the story didn't make up for it. So, when I heard about this four-issue miniseries by writer Mariko Tamaki (This One Summer) and artist Joelle Jones (Lady Killer), I had to try it out.
The feel of Supergirl: Being Super is very much like the first episodes of The CW's Smallville series. The story starts off with the obligatory voice-over narration provided by Kara, and gives the readers a glimpse into her life. The premise is that teenager Kara Danvers is living a normal teenage life in the small town of Midvale; she gets zits, has insecurities about her body, and is on the high school track team with her best friends, Dolly and Jen, and….oh, she's an alien with power she still doesn't quite understand.
In this story, Kara doesn't know her heritage or the full extent of her powers. All she knows is, she has super-strength, super-speed, and super-jumping. Like with most first issues, this issue ends right on a cliffhanger, leaving the reader with a mixed feeling of torment and excitement until the next issue.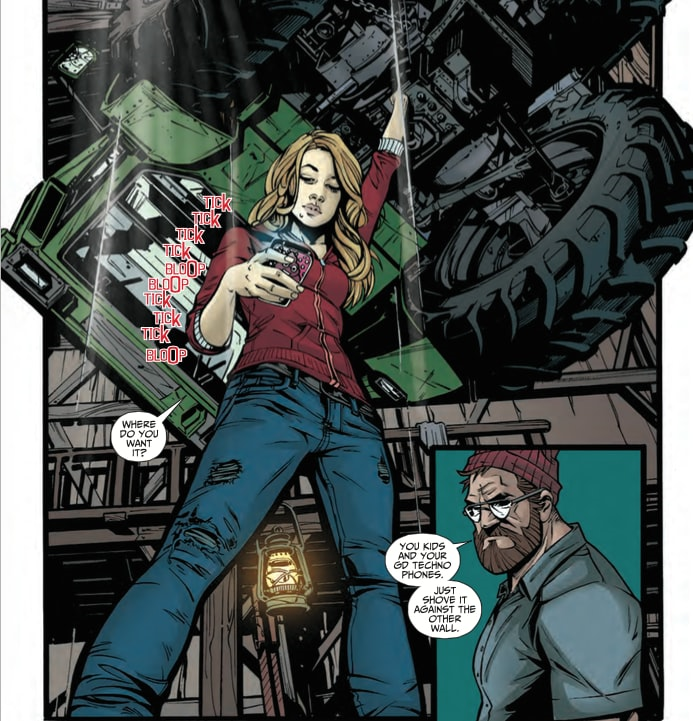 What I enjoy most about the character of Supergirl is her relatability to not just teenage girls, but anyone who's ever been an insecure and/or pressured teenager! The CW's recent series Supergirl is OK, but doesn't come close to how moody she's been portrayed in the comics. In fact, the TV version's alter-ego kind of fits into the mold of a clichéd, goofy best friend-type from some romantic comedy movie — a characteristic Kara has never had in the comics!
In Tamaki's version, Kara feels real. Her voice is real, and it sounds as if I'm reading a good friend's letter. It reminds me of one of my favorite Superman stories, which isn't truly about Superman: Superman: Secret Identity, written by Kurt Busiek, is another four-issue mini-series, and Busiek's portrayal of the characters helps the story shine! I love that book because of its grounding in reality, and that's what I'm loving about Tamaki's Supergirl! The issue goes by without any costumes or villains, but by the time it's over, you feel like you've known these characters for a long time and you're already chomping at the bit for more!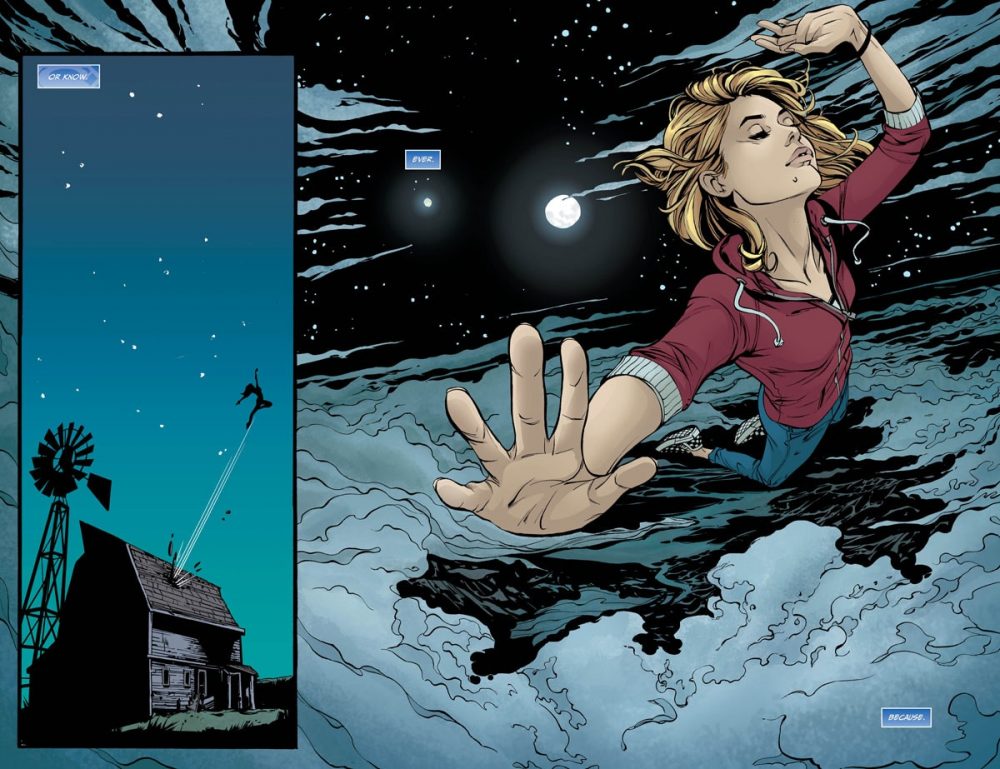 One of my other favorite things about this book is the artwork provided by Joelle Jones! Simply looking at the cover, you have to give it a second look to fully notice all of the detail going on there. Jones knows how to draw diverse characters and, paired with Sandu Florea's inking, brings out all of the details that help make the characters stand out — from Jen's freckles, to Mrs. Danvers' robust figure, to Kara's face when slurping spaghetti.
I only have two issues with this title:
1. I'll be wishing this was DC's long-running Supergirl title rather than Steve Orlando's and Brian Ching's Rebirth version.
2. The next issue won't be released until February 22nd (DC has spoiled readers with its two titles a month)!
But, if you're looking for a Supergirl worthy of her cousin's current title, race out to get Tamaki's and Jones' first installment!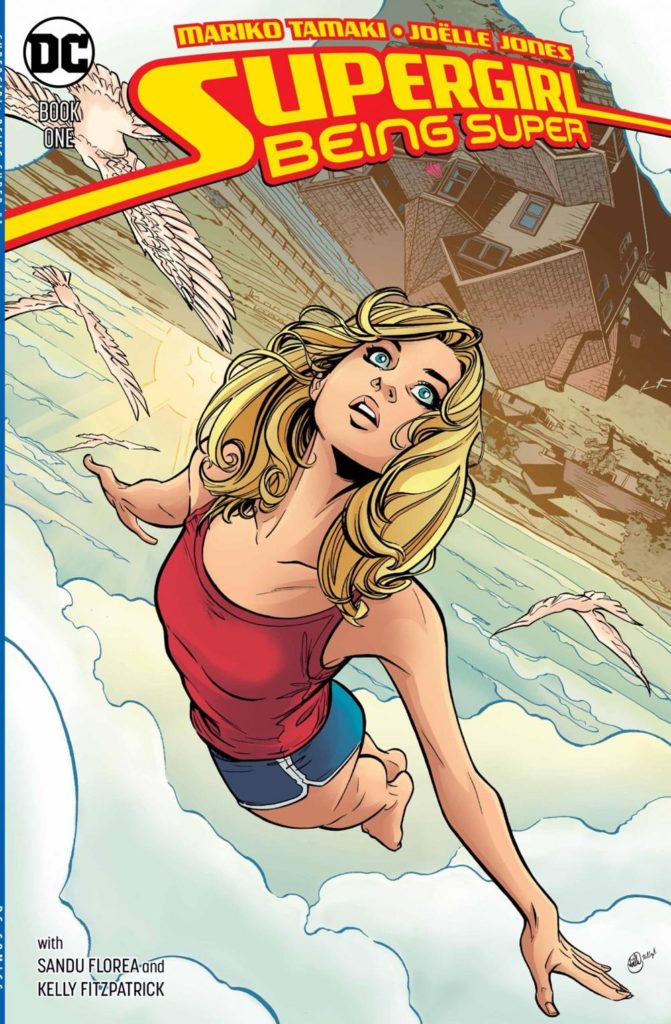 Got any more thoughts on this book? What were your favorite moments? Comment below!