An abundance of new characters and moral dilemmas await our hero, Matt Murdock, the Devil of Hell's Kitchen, in season 2 of Marvel's Daredevil. Yet with the confirmed reappearance of Scott Glenn, who played Stick in season 1, it appears Daredevil will be facing his scarred past as well as his imperfect present. In the first season, we saw not only a conflict of philosophies but a contest of skill between Matt and his former mentor, Stick. Considering the ultimatum Matt gave Stick to get out of his city, one must wonder what this return will mean for the Man Without Fear. In order to predict what may happen in the awaited return of Marvel's Daredevil and understand Stick's vexing presence, a turn to the comics is always helpful.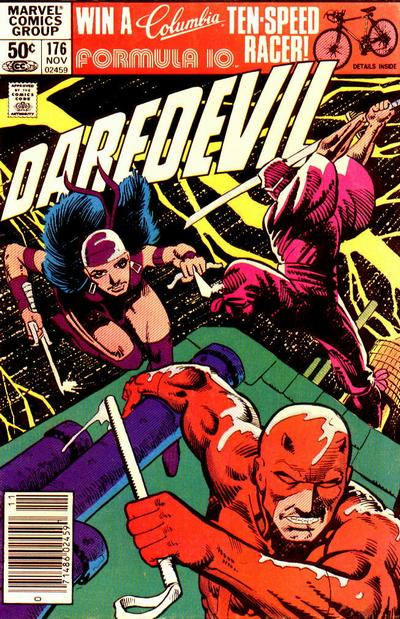 Stick first appeared in Daredevil #176 back in 1981 courtesy of the legendary author, Frank Miller. After losing his "radar" sense in an earlier comic, Daredevil goes out in search of Stick, his former mentor who taught him to hone his senses when he was a boy. Without the ability to track objects and obstacles, Daredevil clumsily fights and interrogates individuals throughout Hell's Kitchen to locate Stick. A few twists and turns aside, he finally finds Stick in a pool hall hustling patrons, and although Matt is delighted to see him, the feeling is not mutual. Stick immediately begins berating him, as we have seen him do in the Netflix series. However, beyond issue #176, Stick actually helps Matt redevelop his radar sense. While this short story in #176 does not give us any real details on this character other than the grumpy, overly critical man we've seen before, it does give us a possible storyline that might tie into the show. Stick's return could be Matt's demand instead of his dread.
More importantly, in the final scene of the seventh episode Marvel's Daredevil Season 1, Stick is conversing with a mysterious, long-haired, and muscular man. After giving the man the news about the Black Sky threat being eliminated, the man asks Stick if Murdock will be ready when the doors open, to which Stick reluctantly replies, "I have no idea." The scene is vaguely referencing Stick's longtime tie to the Chaste, an elite group of warriors first appearing in Daredevil #187. As a member of the Chaste, Stick learned to master his own senses and rid himself of emotions considered impure. More importantly, he gained proficiency in his weapon of choice, the sticks, hence the name, Stick.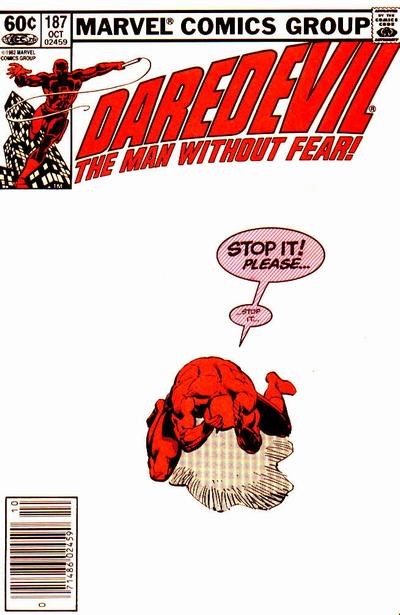 The simple truth about Stick is that he is largely and purposely an enigma. The necessary facts are that he joined and temporarily lead the Chaste, he mastered his senses to become a warrior, he trained Matt Murdock who became Daredevil, and he partially trained Elektra, who will also be appearing in the second season of Marvel's Daredevil. Stick took Elektra in after she left Columbia University and her only love, Matt Murdock. He taught her in the Chaste's way until she betrayed him and joined the Chaste's rival organization, the Hand. So it is possible Stick could be returning in the series to seek vengeance against his faithless, former student.
The only way to truly know why Stick returns is to catch Scott Glenn's Stick along with Charlie Cox's Daredevil, Élodie Yung's Elektra, and Jon Bernthal's Punisher in the second season of Marvel's Daredevil available on Netlflix March 18th.