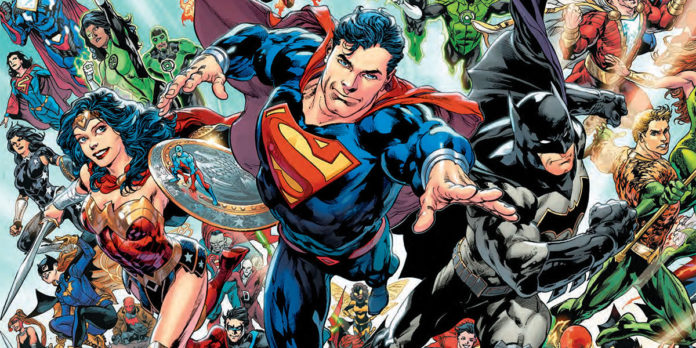 The Top Ten DC Books of 2016: Counting Down to 'Rebirth's' Best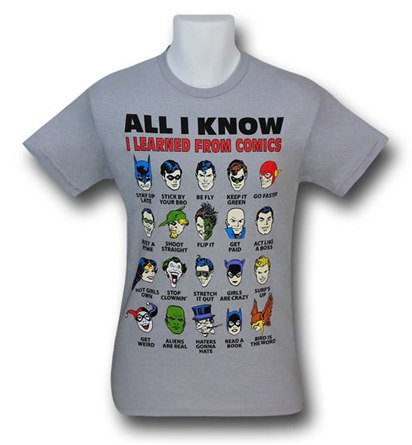 Another year has come to end, a year of 52 Wednesdays and countless comic books. For fans of DC Comics, there was a great deal to celebrate. When 2016 began, many fans were stuck in the quagmire-like ennui of the New 52, but by the time the door closed on the year, DC fans witnessed a return to greatness for most of DC's pantheon. With one single comic, writer Geoff Johns signaled a "rebirth" for everything great about DC. Suddenly, old favorites were back and the familiar icons of the DCU were ready for tomorrow.
DC's line of books benefited from this Rebirth as most of DC's solo and team books had a new energy injected by the events of Johns' masterpiece. It was hard to narrow down this list to just ten 2016 DC books because there was so much to love about the Rebirth era, but we did it. So, join us as we relive the Rebirth and prepare for what comes next. Let's just hope it's not called Afterbirth.
Detective Comics

In 2016, writer James Tynion IV and a team of artists led by Eddy Barrows brought Detective Comics to a new level of greatness. For the past half-decade or so, Detective Comics has been an afterthought in the world of Batman. However, that's no longer the case with Tynion taking the lead because Detective has become one of DC's most gripping team books.
The writer put a new Bat-squad together for the new era of Detective, a team featuring the likes of Batman, Tim Drake, Clayface, Spoiler, Batwoman, and Orphan. With this new crew of Gotham City heavyweights, Detective Comics has transformed into a must-read chapter of Bat lore as Tynion builds the Bat mythos post-Rebirth. For real, Clayface may have become Gotham City's most unique and unlikely hero.
Detective Comics is no longer an afterthought, but the place to be for some of the most vibrant and exciting Batman tales currently being published.
Green Arrow
Of all the New 52 titles, Green Arrow was the book that had the most difficult time finding a consistent creative voice and vision. Sadly, it was also the book that should have been at the core of the New 52 because, after all, when the New 52 hit, Arrow became a seismic hit on TV. But other than a short but brilliant run by writer Jeff Lemire, Green Arrow remained stillborn as far as comics were concerned. But with DC newcomer Benjamin Percy on writing chores, Green Arrow's comic series has become just as exciting and can't miss as the CW show.
Beginning with Green Arrow: Rebirth, Percy has found a perfect balance between the rhythms of the TV show and the dynamism of the classic Emerald Archer. This is the Green Arrow fans have been begging for. Black Canary is back as Oliver Queen's lady love while TV characters like John Diggle are working their magic in comics. Percy has a perfect eye for action as he delivers a satisfying read month after month that will appeal to fans of TV and of comics. Artists like Otto Schmidt have brought a frenetic feel to this DC title that all of a sudden features the best Green Arrow action in years — in any media.
Nightwing
Grayson was one of the can't miss New 52 titles, but when Grayson co-writer Tim Seeley returned everyone's favorite former sidekick to the world of costumed heroics, the quality action and adventure of Grayson extended into the Rebirth era.
With artists like Yanick Paquette and Marcus To, Seeley has played the hits with Nightwing by returning the character to his classic costume and the familiar setting of Bludhaven, but the writer has also been additive by introducing great new characters that have deeply enriched the world of Dick Grayson.
Because of Seeley and his artistic partners, Nightwing maintains what fans have come to expect from Dick Grayson while bringing back the classic characters and setting that have defined the beloved hero these past few decades.
Midnighter and Midnighter and Apollo
Speaking of Dick Grayson, we come to one of Nightwing's new BFFs, the leather-clad ass kicker called Midnighter. It's hard to remember a character/writer partnership that has been more potent than writer Steve Orlando and Midnighter. First in Midnighter and then in Midnighter and Apollo, Orlando and a team of artists beginning with Aco have delivered some of the hardest hitting action in comics.
Midnighter presented probably the most heartfelt, slice-of life gay lead that has ever appeared in mainstream comics. Orlando presented diversity as a natural extension of Midnighter and in doing so, crafted one of the most multi-faceted protagonists to be featured in a DC comic in a long time.
Orlando channeled a great deal of Garth Ennis as Midnighter busted heads and punished evil while darkly joking his way into fans' hearts. The awesomeness continues currently in Midnighter and Apollo as Orlando is now exploring the relationship between the two popular heroes. Diversity was the order of the day in 2016, and thanks to their frank approaches to homosexuality and non-stop action, Midnighter and Steve Orlando led the way.
Batman
When writer Tom King came aboard the flagship Batman title, he had huge shoes to fill. The writer was coming off critically acclaimed runs on Vision, Omega Men, and Sheriff of Babylon, but with Batman, King was handed the keys to DC's most ostentatious ride after the near perfection of the Scott Snyder and Greg Capullo run.
After a bit of an awkward start, King has proven himself worthy of DC's flagship title. King has been additive, introducing such intriguing new characters as Gotham and Gotham Girl and has also played the hits by delivering a modern day Bane and Catwoman classic with "I am Suicide."
King balances the Christopher Nolan bleakness of Batman's world with swashbuckling comic book adventure that never fails to thrill and delight. King isn't afraid to go deep into Batman's psyche, and this mental journey into the dark night of the Dark Knight's soul is what truly differentiates King's run from Snyder's journey into the foundations of the Batman legend. Now that King has gotten his feet wet, the future is wonderfully dark for DC's most important title.
Superman
Of all DC's heroes, the New 52 was unkindest to the Man of Steel. DC de-aged Superman, and in doing so, alienated many fans who saw the Man of Steel as the mature core of the DCU. Well, with Rebirth, the experienced Superman is back, and in the unlikeliest twist of all, he has a super-son. What shouldn't have worked, did, and Jonathan Kent, the super-powered son of the pre-52 Clark Kent and Lois Lane, has become the perfect ingredient for super-success. By acting as a mentor and father, the mature Superman is back and fans couldn't be happier.
In the core Superman title, writer Peter Tomasi and artist Doug Mankhe have presented some of the most energized Superman stories in years. The creative team made sure that Superman is the elder statesmen of the DCU but also returned Lois Lane and the rest of Superman's supporting cast to greatness. Sadly, the New 52 was a casualty to this return so there is the added dynamic of another world's Superman taking over from the dearly departed younger Kal-El. But it has all worked in spades, and after being rudderless and listless since the inception of the New 52, Superman is a top of the pile book once again.
Flintstones
No, that's not a typo, and yes, I'm just as shocked as you are, but DC's modernization of The Flintstones has to be considered one of the shock hits of 2016. Writer Mark Russell and artist Steve Pugh have crafted a hilarious reimagining of Bedrock's favorite family that also acts as a potent social satire.
DC's The Flintstones never forgets its Hanna Barbera roots but puts the Modern Stone Age Family in a wholly modern context while commenting on gender relations, politics, war, and the human experience. This unexpected series is bitingly funny and often tragically real. Imagine, Fred Flintstone cast as a war veteran trying to find a happy life now that he is living in the confines of Bedrock. Imagine greedy capitalist Mister Slate trying to make Bedrock great again. You get the idea. DC's The Flintstones is social satire at its finest and is one of the most shockingly emotionally charged books on the stands.
Deathstroke
DC's latest Deathstroke title serves as a reminder that, my God, Christopher Priest is a great writer. With Slade Wilson, Priest is working the same magic he did so many years ago with T'Challa the Black Panther.
Deathstroke serves as a high quality political commentary and high adventure espionage thriller. Priest mines the great Marv Wolfman and George Perez origin of Deathstroke while deepening the classic family tragedy with modern elements. The book has that signature Priest humor and always surprises in its use of DC icons. Priest and his team of artists, led by Jason Paz and Carlo Pagulayan, have provided DC fans with one of the hardest hitting and innovative reads on the market.
Aquaman
Speaking of politically charged comics, we have Dan Abnett and Scott Eaton's Aquaman, a book that combines traditional superhero adventure with a study on statesmanship and geopolitical complexities. Make no mistake, Aquaman is about a king and a queen doing their best to guide their people through a complex world. This book should really be entitled Aquaman and Mera because both regents play an equal role in this consistently awesome book.
Dan Abnett has picked up on the Geoff Johns version of the character, a monarch trying to balance being a king, superhero, and husband. This is the most human Aquaman we've seen in a long time. Abnett has also reinvented Aquaman's rogues gallery, led by Black Manta of course, to ensure that this take on Aquaman is never considered a joke.
Abnett's Aquaman is out to prove that his people are no threat to the governments of the world in a book that is classic DC meets Tom Clancy meets Game of Thrones. This is the perfect take on the character as we head towards the proper film debut of King Arthur Curry. Let us hope the fine folks at DC films are paying attention to this note-perfect version of Aquaman.
1. Wonder Woman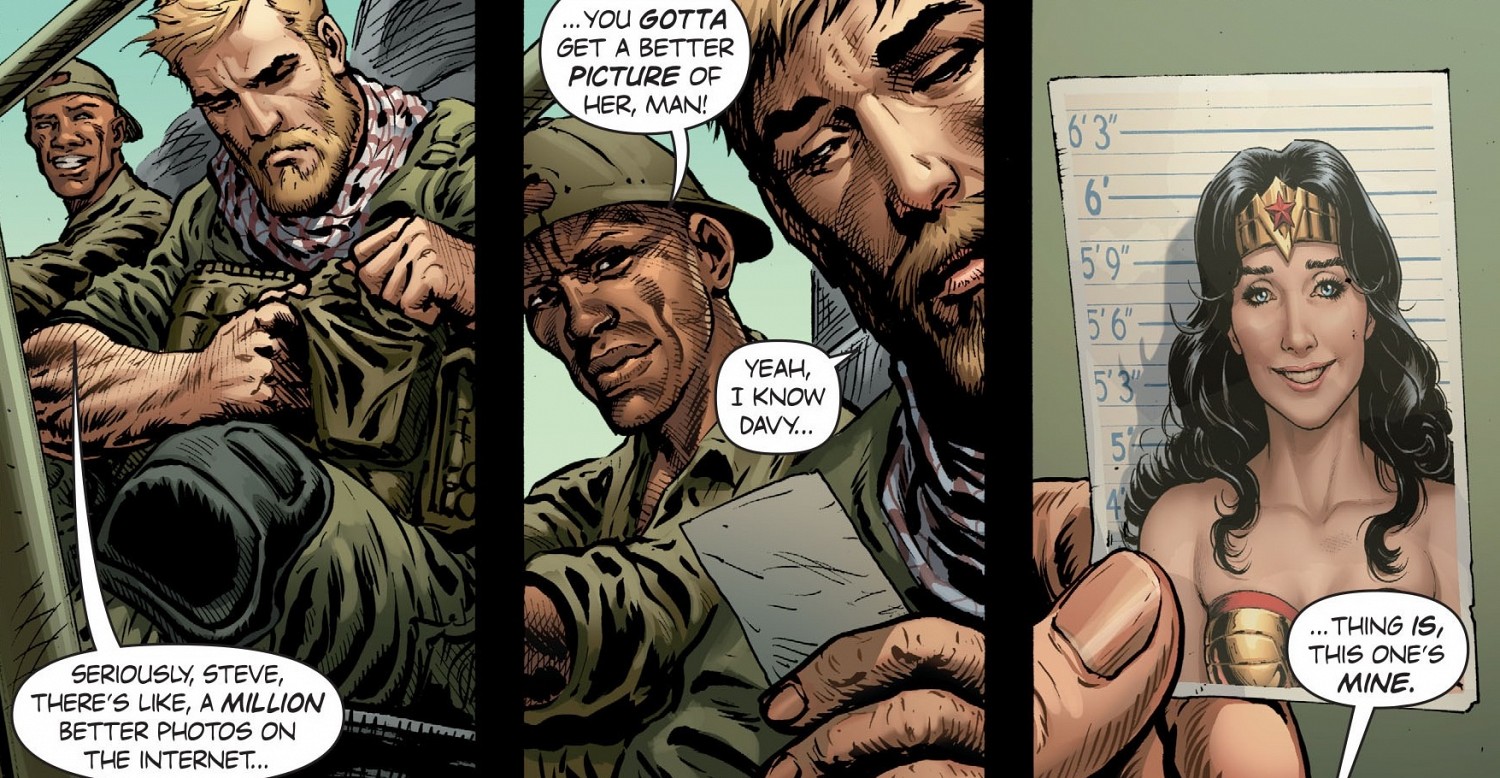 And while we're talking about DC films, 2017 will be the year of Wonder Woman as Princess Diana is scheduled to star in her own solo film, and also in Justice League. From no films in seventy-five years to three blockbusters in two years….not bad.
DC is banking on Wonder Woman, so it's pretty fortuitous her solo comic is probably DC's best current, regular book. Writer Greg Rucka just understands Princess Diana and has been presenting two amazing WW tales since Rebirth began. With artist Liam Sharp, Rucka has been crafting a modern tale of Diana searching for the truth about her heroic but often incongruous origins, while with artist Nicola Scott, Rucka has been presenting a Wonder Woman Year One tale for the ages.
A decade ago, Rucka delivered some of the greatest Wonder Woman tales that DC has published in the modern era, and now, it seems as if Rucka has gotten even better as his Rebirth run succeeds on every level. Rucka and his artists perfectly meld fantasy, mythology, and super-heroics to allow Diana to shine brighter than she has shined in a very long time. Wonder Woman is about to rule the world of film, but in 2016, thanks to Rucka, Sharp, and Scott, Diana has ruled the world of comics.