While we might not be able to go out trick-or-treating like always, staying at home and brushing up on creepy comics is good too! Sure, you can go on a horror-themed movie marathon or Netflix your weekend away with terrifying flicks, but there's definitely something about reading horrific comics to really ghettos goosebumps going. From zombies that are superpowered to Hogwarts-esque schools of the mystic arts, these awesome reads will no doubt hype you up for Halloween this month:
Night Of The Living Deadpool
While our favorite Merc With A Mouth often isn't the first thought that comes to mind when you mention Halloween, this fun read combines Deadpool with zombies, so why the heck not? It's essentially Wade Wilson trying to survive the zombie apocalypse ala-Night Of The Living Dead complete with a stylized black-and-white art, so there's definitely lots to love about it.
2.  Strange Academy
Following the story of the magical school for wizards, Hogwarts—I mean, Strange Academy—this series has plenty of demons, magic, and fantastical spirits to fill you up this Halloween. The Mystic Arts are always intriguing, and with Doctor Strange as the headmaster of Strange Academy, it's pretty much a given that we'll see some out-of-this-world stuff from the series. Also, Doyle Dormammu, the son of the Dread Dormammu, is one of the students, so that alone should pique your interest enough to make you want to check it out.
3.  The Short Halloween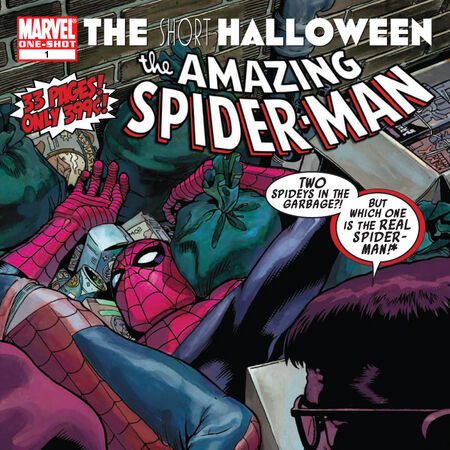 An obvious but fun play on DC's iconic The Long Halloween, Marvel's comedic version is all about Spider-Man's adventures, but not the Spider-Man that you might think you know. It's a typical case of mistaken identity as someone wearing a Spider-Man costume for Halloween is mistaken for the friendly neighborhood web-slinger himself. Penned by Bill Hader and Seth Myers, it's really more of a hilarious read than a spooky one— after all, what else can we expect from these Saturday Night Live geniuses?
4.  Marvel Zombies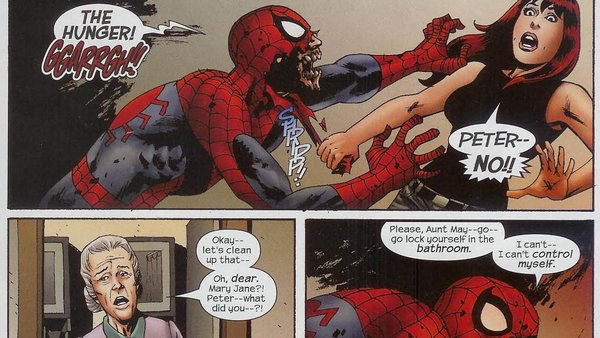 Obviously, we can't have a Halloween list for Marvel without mentioning Marvel Zombies. Robert Kirkman's world is set in Earth-2149, where a disease known as "The Hunger" has infected both superheroes and supervillains, turning them into the undead. It's really as horrific as zombie stories go, with Spider-Man eating MJ and Hank Pym ripping off Black Panther's arm and foot as a food source. It's gross, gory, and utterly terrifying—perfect for any zombie fan. The creepy part is that the superheroes are driven by the hunger to devour human flesh, but they still retain their intellect, their personalities, and their respective superpowers. I mean, it's bad enough that zombies are terrifying as they are because of the whole "chowing down on your brains" thing, but when you add superpowers to that, is there even anywhere else to run?
So with these spooky reads, shut the doors, set the mood, and get ready for a Halloween filled with things that go bump in the night! Let us know your own Halloween faves in the comments section below!