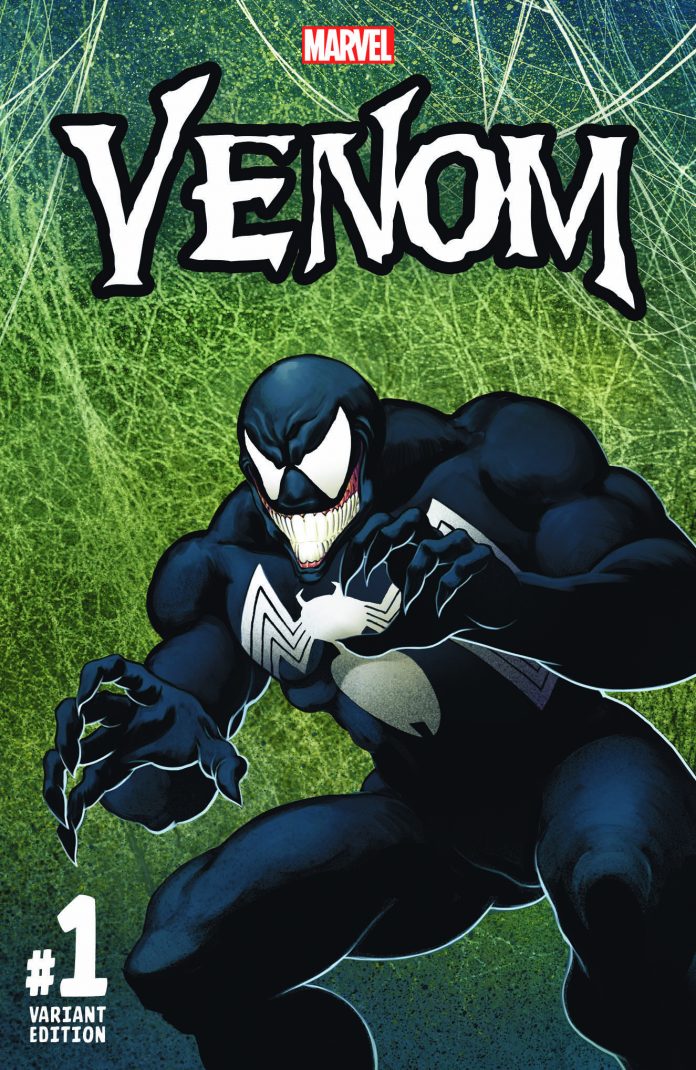 This November, Venom is back and he's badder than ever! As creators Mike Costa and Gerardo Sandoval bring the sinister symbiote into Marvel NOW!, celebrate this exciting launch with a variant cover by legendary artist Todd McFarlane (AUG168725)!
Continuing our eye-popping tradition of remastered and recolored marvelous moments comes an iconic instant classic! Relive Eddie Brock's first full appearance as Venom – masterfully recolored by superstar colorist Richard Isanove. As the Venom symbiote returns to the Big Apple, it's time for a new Venom. No more Flash Thompson, no more "Agent of the Cosmos". But who's the one wearing the costume this time? More importantly – who's in control? One thing is certain – Venom is back, and it's good to be bad….
Uncover the mystery in the explosive first issue, VENOM #1 – coming to comic shops and digital devices this November!
So…no more space-Venom? This is NOT a bad thing. In fact, removing anything having to do with Venom: Space Knight from the minds of everyone everywhere for all time is a very good move. Why? Because it's Venom meshed with ROM: Space Knight, which opens the door for Venom: Silver Hawk. "Silver Hawk?" Yes, from the Silver Hawks cartoon! Believe it!
VENOM #1 (SEP160951)
TOP SECRET ARTIST VARIANT (AUG168725)
Written by MIKE COSTA
Art & Cover by GERARDO SANDOVAL
FOC – 10/31/16, On-Sale – 11/23/16