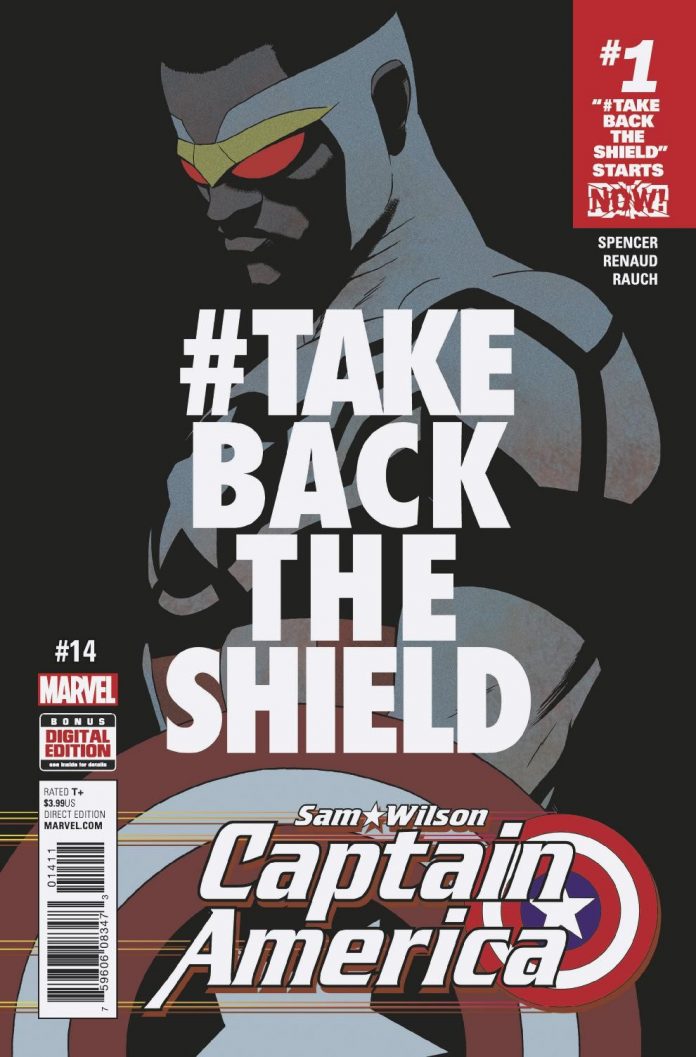 "Take Back the Shield" Starts NOW!
Steve Rogers has returned, so why won't Sam Wilson give up the shield? Today, Marvel is pleased to present your first look inside CAPTAIN AMERICA: SAM WILSON #14, the first chapter in the new story arc, "Take Back the Shield!"
Sam Wilson stands at the crossroads of a divided nation. When the terrorist organization Ultimatum and their leader the Flag-Smasher begin to wreak havoc, Sam Wilson is the first to dive headlong into the fray. Yet as cries of #TakeBacktheShield trend worldwide, can Sam continue to uphold the ideals of Captain America? As he teams with Steve Rogers to take down Ultimatum, is there room in the Marvel Universe for two Captain Americas? Only…Steve has a secret. Be there when "Take Back the Shield" begins in CAPTAIN AMERICA: SAM WILSON #14 – on-sale October 19th!
But first, check out the following selection of variant covers and finished, unlettered, interior pages!
CAPTAIN AMERICA: SAM WILSON #14 (AUG160828)
Written by NICK SPENCER
Art by PAUL RENAUD
Cover by MARCOS MARTIN
Champions Variant by MIKE DEODATO (AUG160829)
Classic Variant by PAT BRODERICK (AUG160830)
Story Thus Far Variant by PAUL RENAUD (AUG160831)
FOC – 09/26/16, On-Sale – 10/19/16