Chris Pratt is confirmed to reprise his role as Star-Lord in Thor: Love and Thunder, while Chris Hemsworth will reportedly also be reprising his role as Thor in Guardians of the Galaxy 3.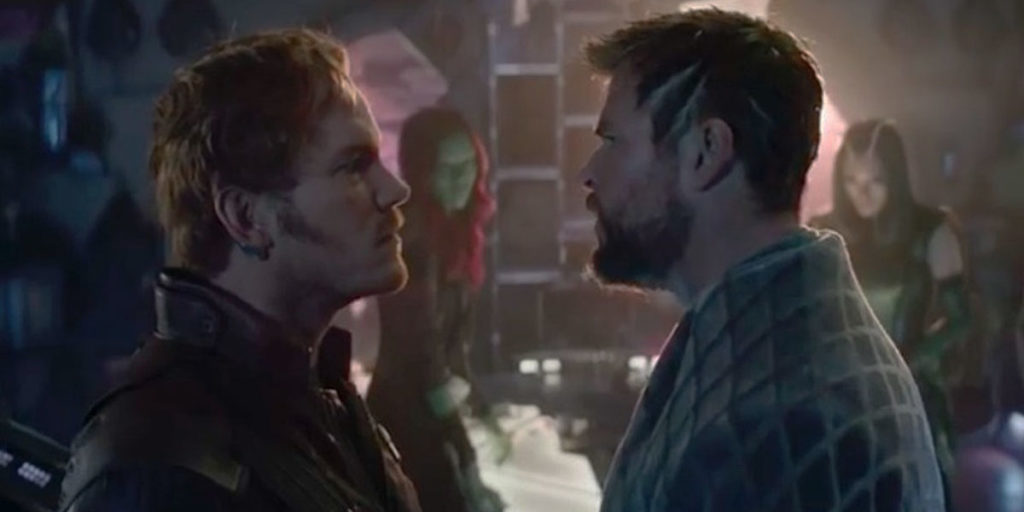 Chris Hemsworth has been stepping up his game when it comes to his well-built physique (much to Chris Pratt's dismay), posting a shot of himself working out with the caption, "Cheat day today. Decided to treat myself to this extra large donut, gosh it's heavy." In response, Pratt wrote, "Hey bud. Just heard from my trainer and he needs you to stop working out because since we're gonna be in the same movie and everything he doesn't want me to stand next to you if you look like that. I'm gonna need you to put on 25 lbs real quick cool thanks."
Given that another Guardians of the Galaxy star is reportedly joining Thor: Love and Thunder too (Pom Klementieff's Mantis) and that Jaimie Alexander's Lady Sif will also do the same thing, fans have been going crazy throwing out speculations here and there as to what the plot for the two films will be.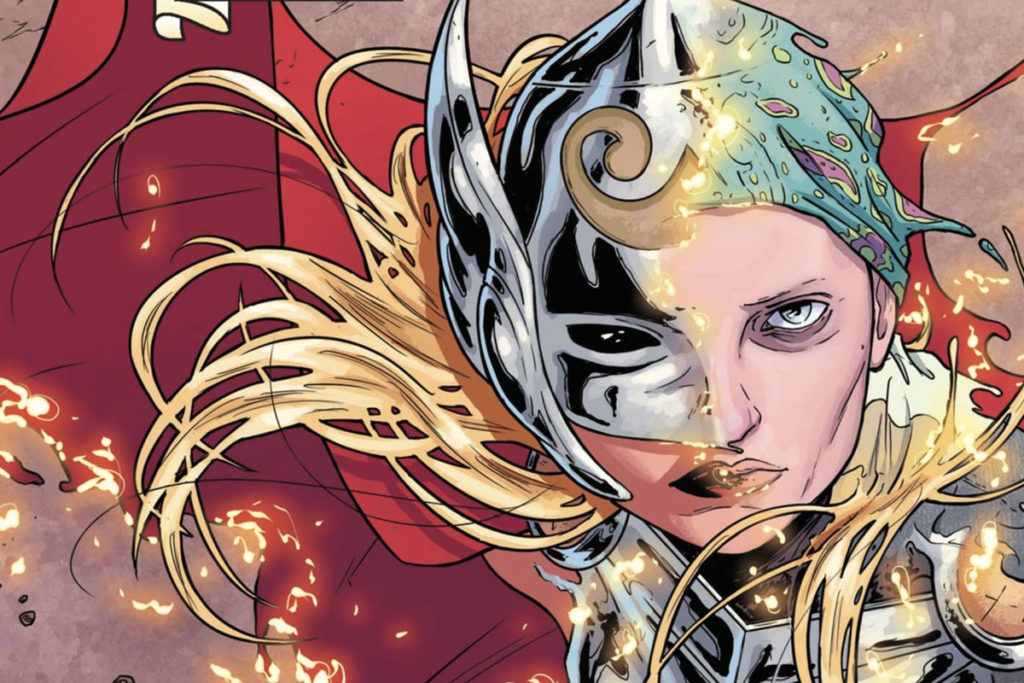 Natalie Portman will be reprising her role as Jane Foster and will become the Mighty Thor in the movie, and Christian Bale will be playing Gorr the God Butcher as the big baddie. It's possible that while the movie will likely be "very romantic" as Taika Waititi previously teased ("I think it's going to be really good. It is so insane and it's also very romantic. I'm into romances now. I want to make romance. I want to make something that I've never done or never cared for. I would like to attack something like that," he says), it will probably still be all about the struggle between good and evil.
Fans have been speculating that Gorr will face off against three Thors—all past, present, and future versions of him (this fan theory about the "the four Thorsmen of the apocalypse" is popularized by a Reddit user, and you can check out the whole thing HERE). The fourth version of the Asgardian god will supposedly be Jane Foster, and because of all the wonderfully weird things that might just happen in WandaVision and in Doctor Strange in the Multiverse of Madness, anything is possible.
According to Jason Aaron's Marvel Comics run in the source material, Gorr's villainous deeds brings forth all the Thors from different timelines. Since Fat Thor recently set off to space to join the Guardians of the Galaxy (or the Asgardians of the Galaxy, as he likes to call it) when we last saw him, it's possible that Natalie Portman's Jane Foster will take over as Earth's protector while Fat Thor encounters other versions of himself, likely even in the third Guardians film.
Whatever the case, both Chrises will be in each other's films, so it's definitely going to make for an interesting turn of events, and we can't wait until the movie's supposed release on February 11, 2022!