As DC FanDome wrapped up over the weekend, we got a taste of what Shazam 2 and Black Adam has in store for us in the next few years. While production for plenty of movies are all paused indefinitely, seeing our fave stars talking about these films is still a treat. Here are just a handful of the coolest stuff they talked about at the panels.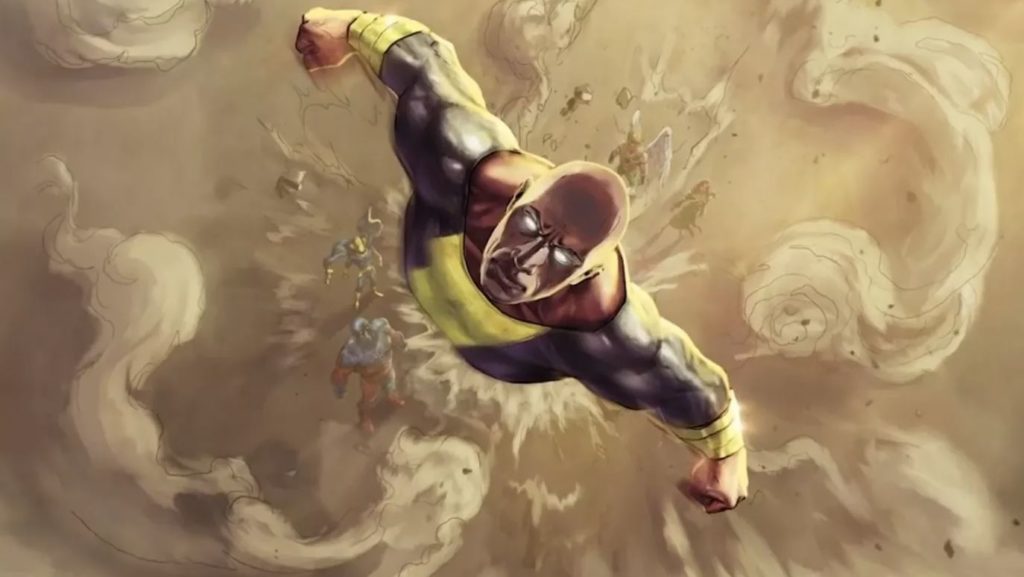 Dwayne 'The Rock' Johnson will be playing the titular Black Adam, and after six years, he's finally had the chance to share something to throw us a bone at the very least. Aside from releasing the short concept art teaser, The Rock also explained why Black Adam makes such a compelling addition to the DC movie lineup.
"As we all know, there are many variations of Black Adam. What I can promise you is the Black Adam in my heart is the right one to root our story in, this origin story…He has his own sense of Black Adam justice," he shared. "This idea that you can take all of Black Adams powers and he does not practice restraint…that makes for a really powerful combination. One that is explosive, dangerous, and really likeable in my opinion."
Noah Centineo, who will be playing the role of Atom Smasher, also dropped by.  "I feel like he really has something to prove, especially with his lineage," he said about his character. "What I love is that he goes through this transformation throughout the film, he's not expecting to be a superhero so it's this journey that he goes on and seeing what that means."
Justice Society of America (JSA) will also be involved, so it's exciting to see just how these heroes will handle Black Adam's personality. "He is a ruthless keeper of justice, the judge, the jury, and the executioner. He will always do everything he can to protect his people, and more so his family," Johnson added.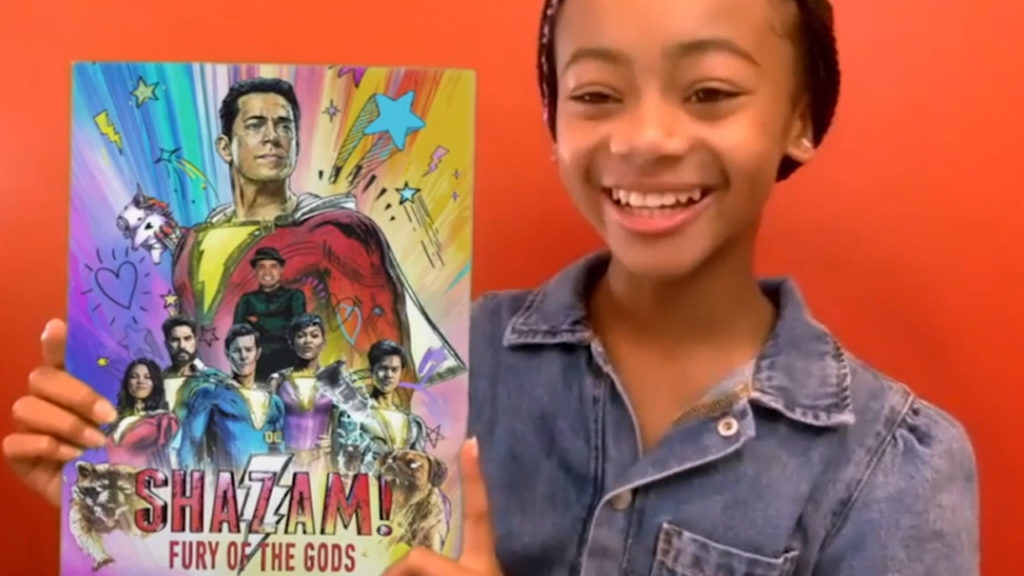 As for Black Adam's arch-nemesis, Zachary Levi who plays Shazam also had his own panel to talk about the Shazam sequel titled Shazam: Fury of the Gods. There was basically nothing he or his castmates could reveal at this point, so instead, a surprise guest popped into the video chat: Sinbad! The comedian shook things up with an enigmatic, "everybody thought I was in Shazam 1 before it even existed. Google it. I'm number three on the Mandela list, all right?" Could he actually be in the next movie—really be in the movie—this time around?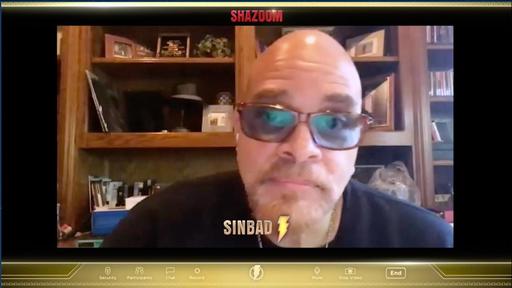 It's all just fun and games, but in reality, Sinbad won't be joining the cast (at least, for now). He did pitch himself as being able to play anything: "I can play good guy, bad guy pictures. I could play Shazam's trainer. And great news, David, I already started working out for the movie. Check this out, man. I'm gonna look so good. I'll even do nude scenes." And since the movie won't be out until 2022, anything's possible, right?