We have a lot of Star Wars merchandise. Sorry, that didn't effectively convey our overwhelming Star Wars inventory currently leaking into the warehouse parking lot and making it exceptionally hard to access a fire hydrant. Let's give it another go, eh? We have A LOT OF STAR WARS MERCHANDISE!!! A! LOT! A VERITABLE S###-TON! Got it? Good, because we have a lot. However, there are a few that tend to rise above the rest. Ten, specifically. Let these be your entry points into our burgeoning Star Wars inventory inciting mass and chronic claustrophobia!
Note: these are in no particular order; we're counting down from "awesome" to "equally awesome."
10. The Chewbacca Costume Zip-Up Hoodie!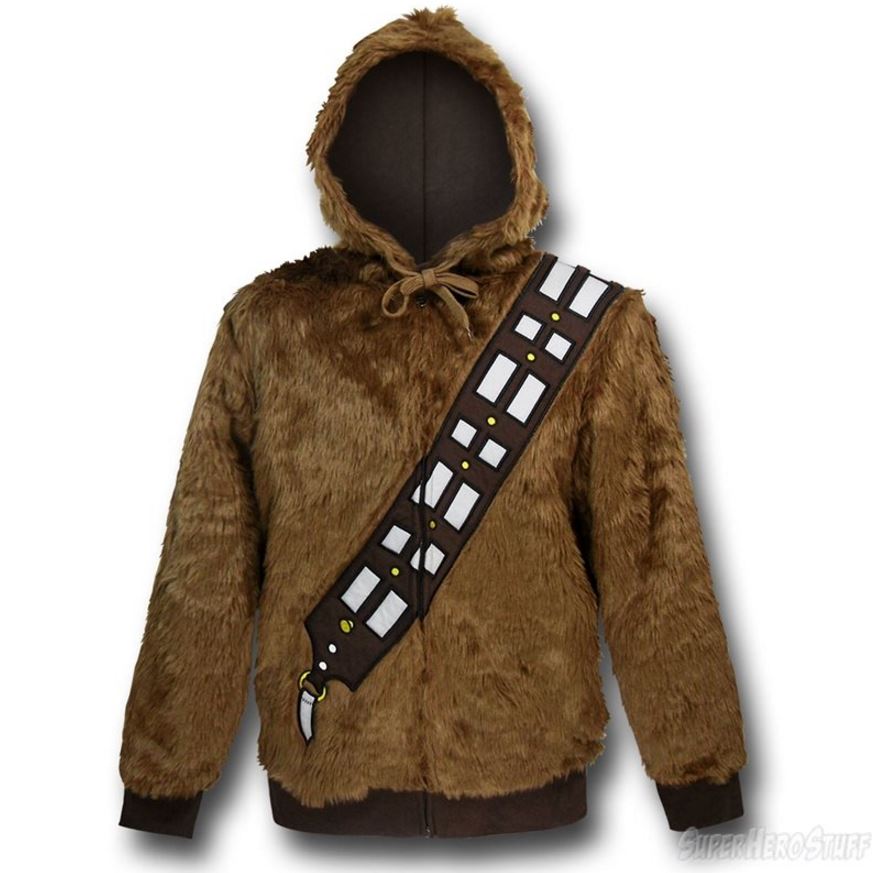 Materials- A 100% polyester shell with a 60% cotton/ 40% polyester lining.
Type- Zip-up hoodie.
Description- Mimicking the hairy body of Chewbacca with simulated Wookie fur, complete with printed bandoleer and drawstring hood.
Coolness factor: Wear this, project the Wookie growl, find yourself invited to every party for all time.
9. Star Wars Rogue Squadron Navy 39Thirty Hat!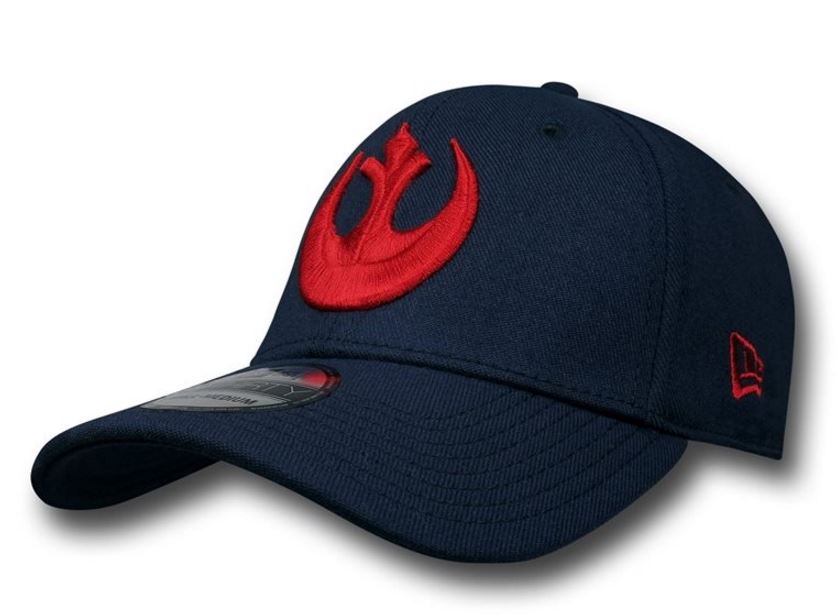 Materials- 95% polyester/ 5% spandex.
Type- Sized 39Thirty hat.
Description- Available in three sizes, this navy-blue hat features the red, raised and embroidered, Rogue One-themed Rebel symbol on the front, and an equally embroidered Rogue One logo on the back. If the Rebellion ever wins, we're going to see a major sales drop in Rebel-branded product. Have to keep feeding that machine…
8. The Star Wars Rebel Symbol Blue Watch with Metal Band!
Type- Blue watch with metal band.
Description- Is there a better, more stylish way to keep track of all the various operations and/or planned attacks against the Empire and its staunch supporters in countless star systems? No, there is not. Wear this and know EXACTLY when your X-Wing vanguard begins its assault on Death Star Mark VIII.
Product Specifications
-Movement- quartz
-Battery powered
-Manufacturer's 1 year limited warranty
-Basic Metal
-Face color- blue & black
-Case color- blue
-Caseback- stainless steel
-Bezel color- blue
-Band color- blue
-Pushbutton clasp
-Case size- 43mm
-Band length- 160mm
-Band width- 22mm
7. It's the Star Wars Darth Vader and Stormtrooper Sock 2 Pack!
Material: 97% polyester and 3% spandex.
Description: One pair of gray Darth Vader socks with black trim, one pair of white Stormtrooper socks with black trim. Don't invade the damp, murky oceans of Scarif without them.
6. It's the Star Wars Boba Fett Glitter Slouchy Beanie!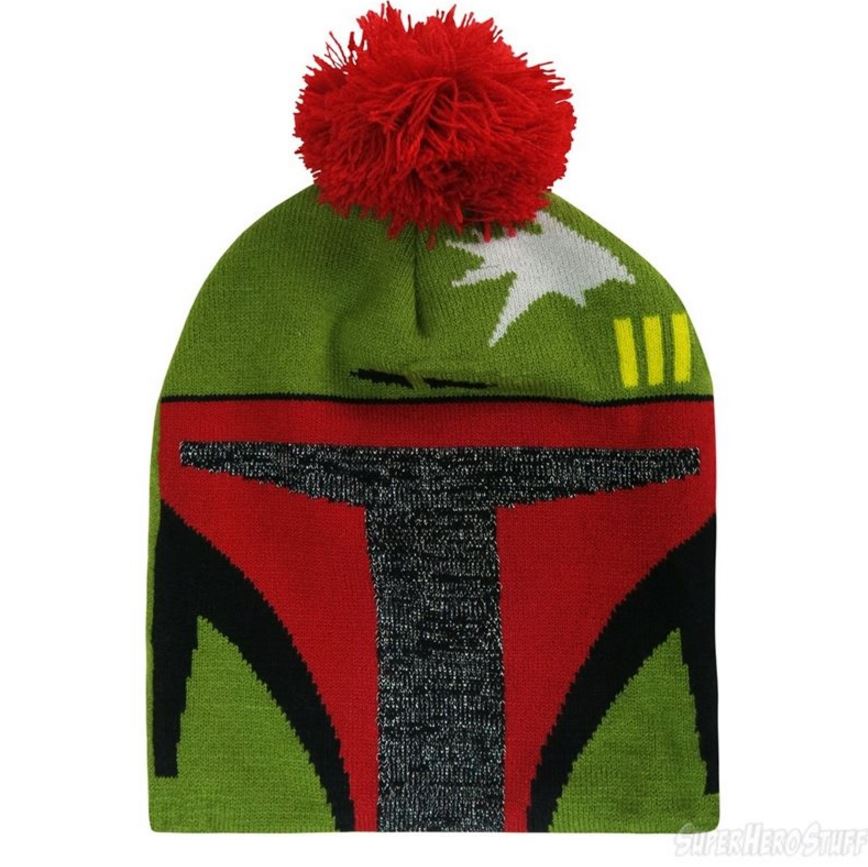 Material: Polyester and acrylic blend.
Description: One-size-fits-most beanie reflective of the armored helm of a certain, nearly mute bounty hunter who only needs 15 seconds of screen-time to become a national treasure. Check out the mild dusting of glittery material layering the visor, and that eye-catching pom-pom. Honestly, this product might damage his usually terrifying reputation.
5. It's the Star Wars Ewok Peruvian Beanie!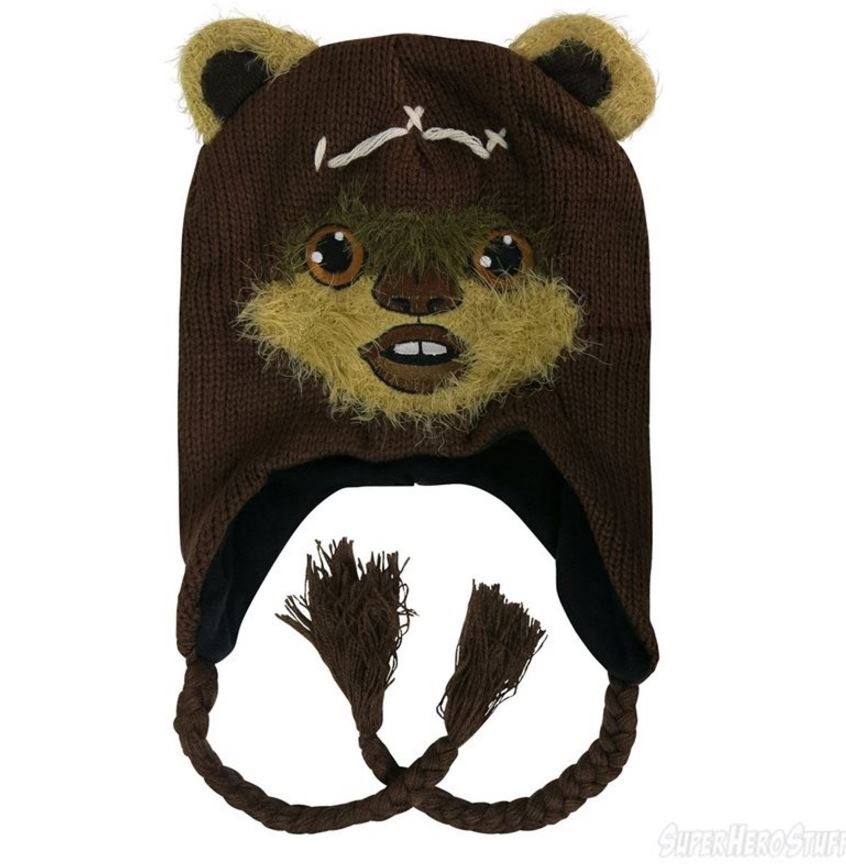 Material: Polyester and acrylic blend.
Description: One-size-fits-most Peruvian beanie complete with braided ties and the fuzzy visage of Wicket, the mostly agreeable Ewok! Oh, and let's not forget those adorable ears. However, it's important to note that any interlopers other than a princess of the Rebellion will be summarily baked and eaten by Wicket.
4. It's the Star Wars Chewbacca Loyalty Men's T-Shirt!
Material: 100% cotton.
Description: Black t-shirt featuring an artsy, almost etched image of Han Solo's incredibly loyal friend and co-pilot, Chewbacca. I mean, he even goes out of this way to get Solo that organic bacon he loves so much. And these days, the Empire has its leather boot firmly on the throat of NGO food production. Essentially, procuring organic bacon is preceded by a large-scale raid.
3. It's the Star Wars Women's R2D2 Costume Tank Dress!
Material: 94% cotton, 6% spandex.
Description: Women's tank top dress reflective of R2-D2's plated aesthetic complete with printed buttons, diodes, and various other panels that may or may not activate forgotten recordings beseeching wanderers for their help in destroying the entrenched, oppressive galactic government.
2. It's the Star Wars Women's Heather Charcoal Poster T-Shirt!
Material: 60% cotton and 40% polyester
Description: Dark, charcoal gray, slim-fit v-neck adorned with the classic poster image from Star Wars Episode IV: A New Hope! Your first words were probably 'Luke', 'R2', 'Darth Vader', and 'Leia.' You saw the movie 72 times in under 3 weeks. This t-shirt? It's successfully reflective of the sci-fi juggernaut that framed your childhood, and dictated your adult perspective. Thanks, Star Wars!
1. It's the Star Wars R2-D2 Rebel Bi-Fold Wallet!
Material: PU Leather
Description: This bi-fold wallet is rendered in the likeness of R2-D2's paneled face complete with ocular window and various other panels that are, unfortunately, inaccessible. No, you can't alter the programming of your R2 wallet. If you do, you're no longer eligible for a refund, and your software warranty is null and void.
More Star Wars Merchandise? Oh, yeah…..we have tons more.