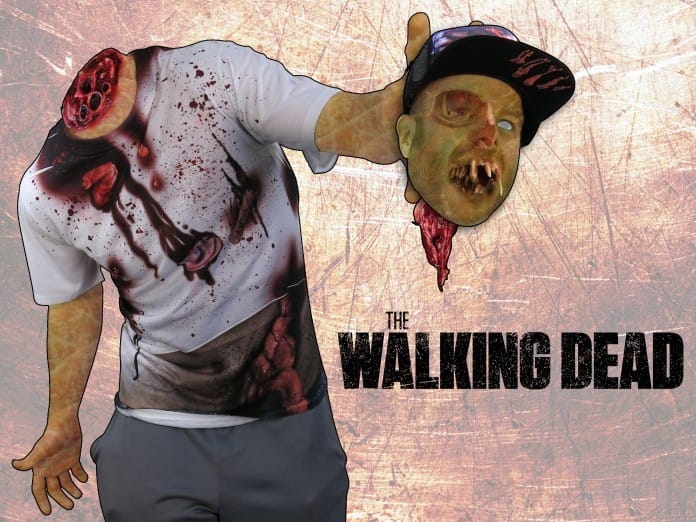 Gear up for The Walking Dead Season 6 With This Awesome Walking Dead Merchandise!
The Walking Dead Season 6 premieres this Sunday at 9pm on AMC, and we here at Superherostuff.com are looking forward to watching Rick Grimes and company whip those soft, listless, moderately delusional denizens of Alexandria into shape! To celebrate The Walking Dead's return, and to truly prepare ourselves for Rick's brutal dispensing of authoritarian rule (which you can effectively mimic with the Walking Dead Badge Wallet), we've hand-picked some our best selling Walking Dead merchandise with the goal of distracting you from Rick's corkscrew descent into a despotic, increasingly psychotic, especially sweat-glazed tyrant!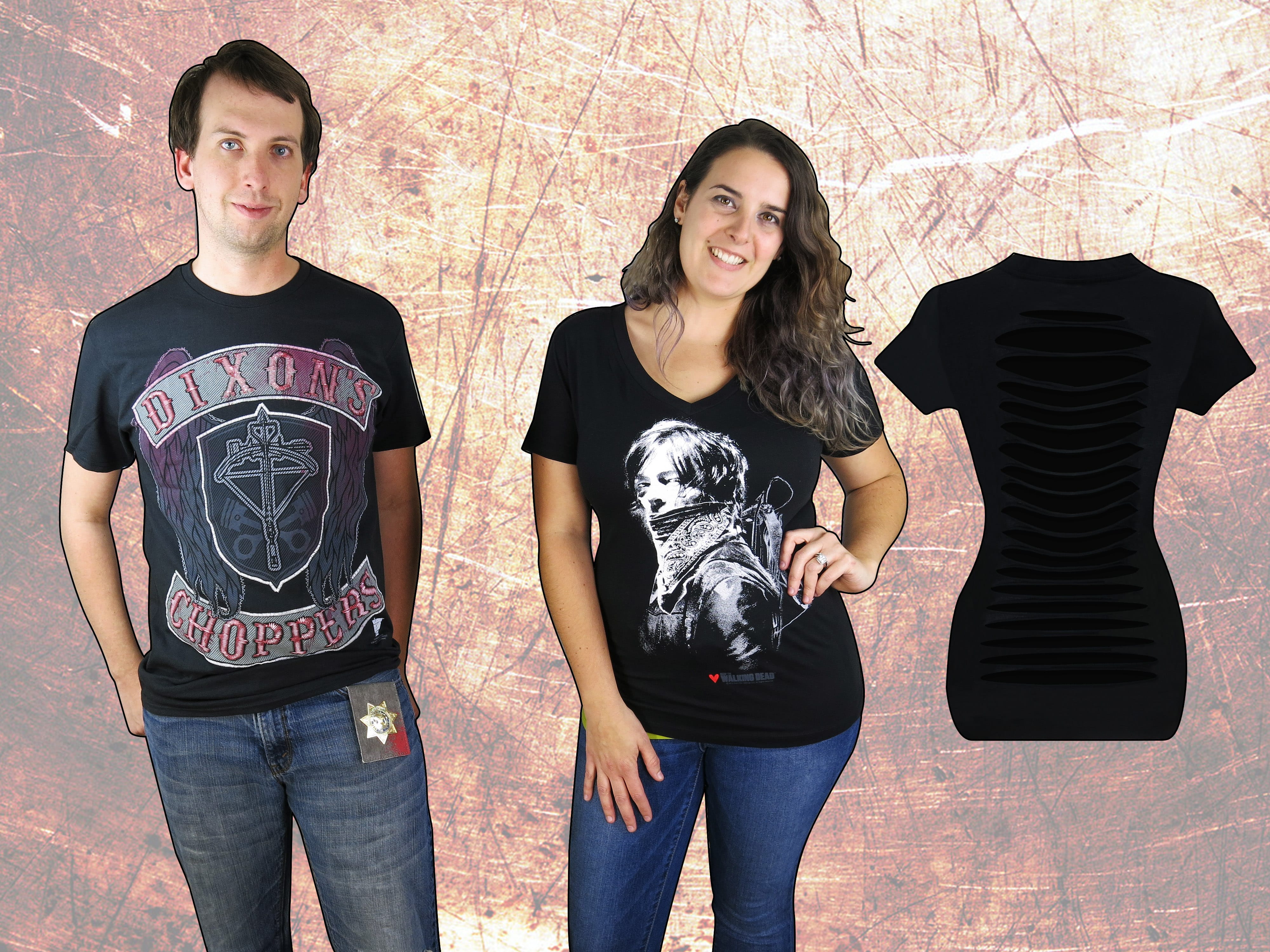 I realize we're talking about Rick Grimes an awful lot, but we all know who the real Walking Dead cash cow is, don't we? That's right, it's the quietly tortured and alluringly introspective Daryl Dixon; the gruff rogue with a heart of gold! In a world without zombies, Daryl would absolutely run a bike shop, hence The Walking Dead Dixon's Choppers T-Shirt. Or, he would produce his own custom line of motorbikes. Potentially, he could do both. In a world without zombies, Daryl Dixon is an incredibly successful entrepreneur, and surprisingly, a crack shot with a crossbow.
For the ladies, we have the wildly popular Walking Dead Daryl Torn Back Women's T-Shirt. This soft, black, v-neck t-shirt for women showcases Daryl on front, and stylish, horizontal slashes lining the back. This was a design modification implemented by Daryl's knife shortly before going to press.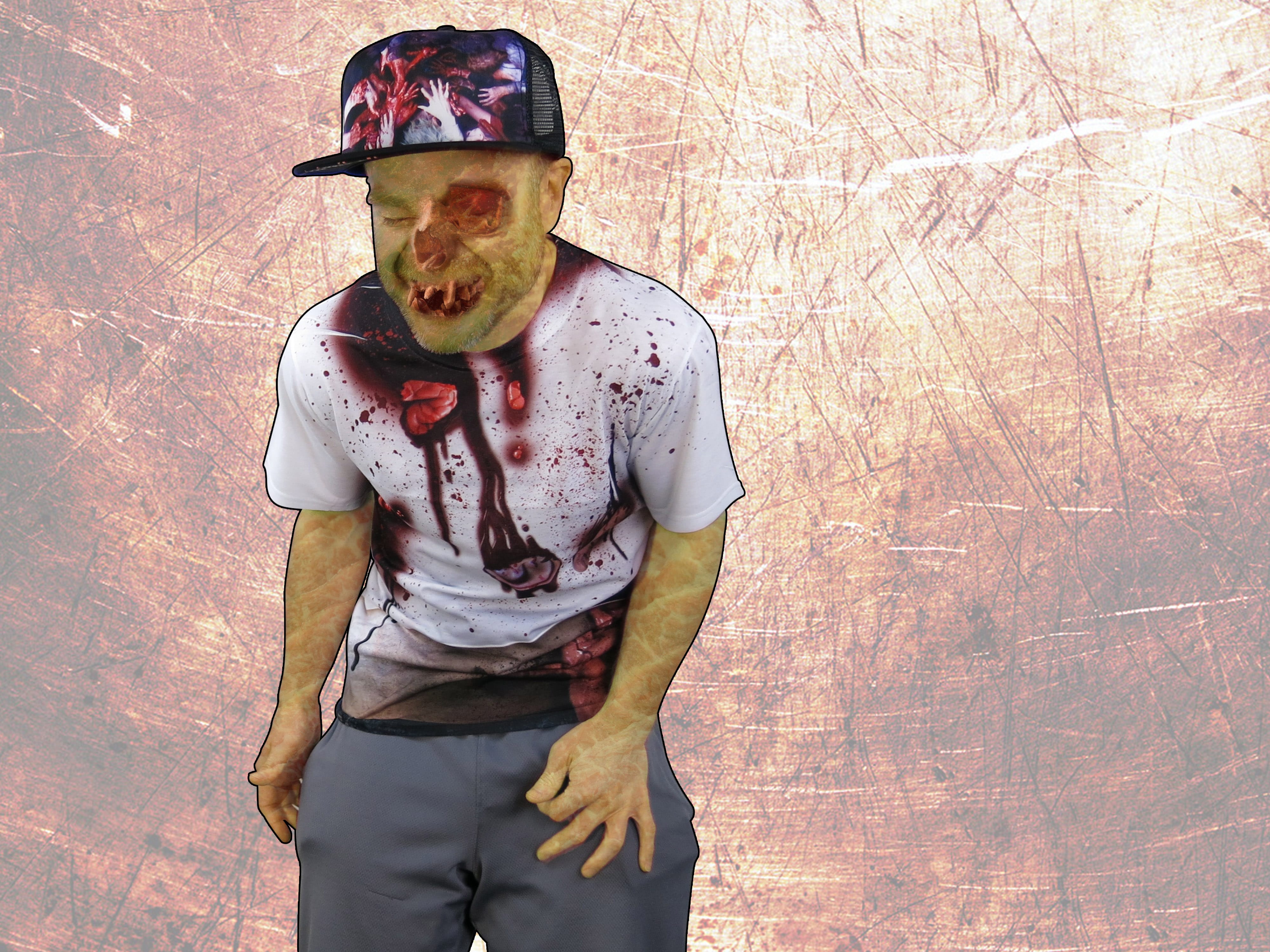 Who represents the zombies? Why, thanks to the sharply printed Zombie Slob Sublimated Costume T-Shirt, you can be that representative! This white t-shirt projects a pristine rendering of a zombie's decaying torso, complete with oozing guts and protruding organs slathered across the appearance of –that's right– another t-shirt. And what's with the hat? Why, that's the Walking Dead Sublimated Foam Trucker Cap! This adjustable cap shows a graphic, bird's eye view of your (slow and weak) friend meeting his untimely end on the cap's frantic, vomit-inducing facade (because we're squeamish here at The Source). Turning it upside down, we notice a graphic of five bloody, streaking fingerprints adorning (staining?) the bottom of the brim. This Walking Dead hat tells a story, and it's probably rated R (for Ridiculously Gruesome).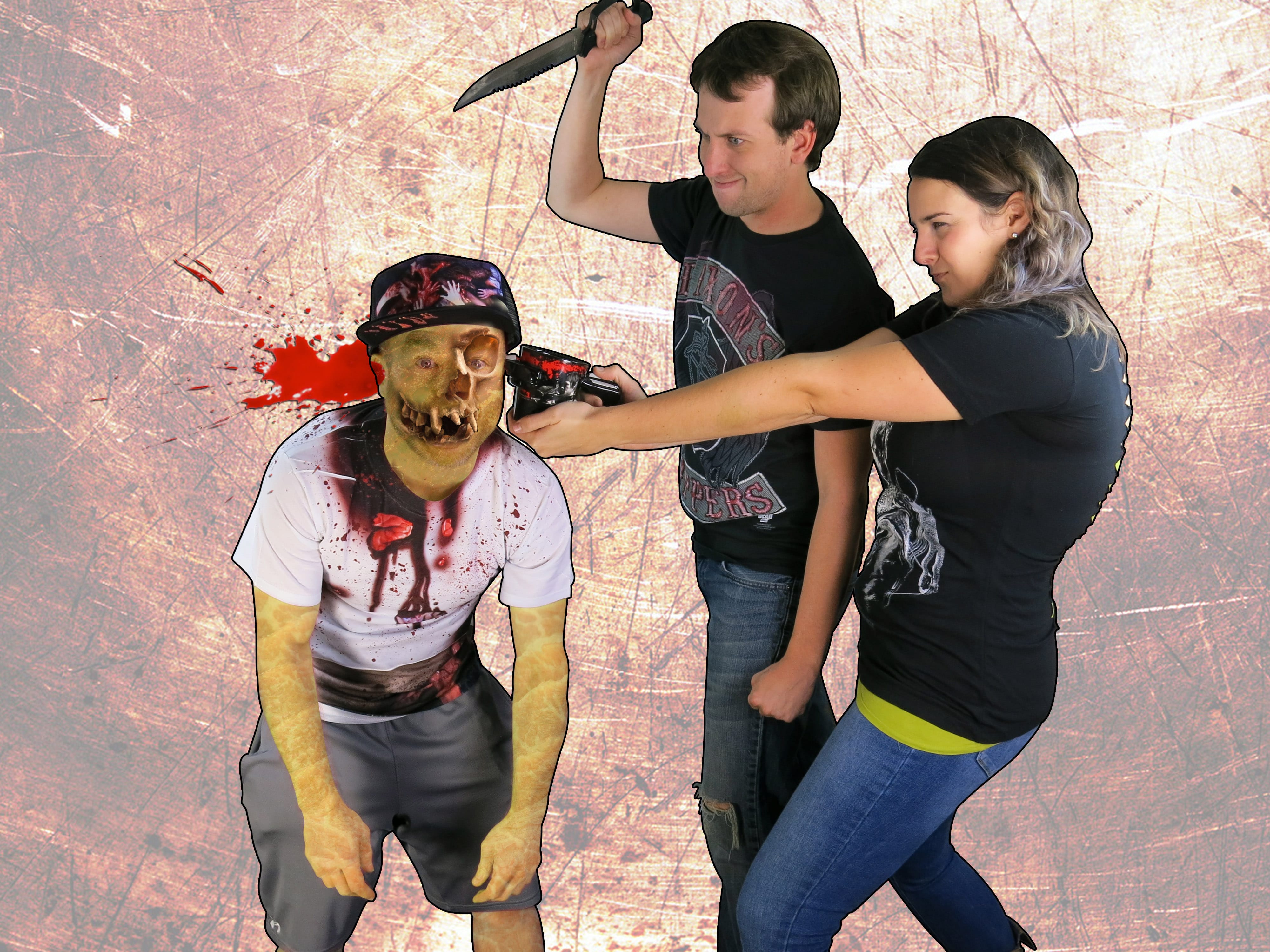 Finally, that silly little zombie who ate your pet bison gets his due. After blowing a hole through the side of his head with bolts launched from your Walking Dead 3D Crossbow Ceramic Mug (which is a safe, completely usable ceramic mug, and absolutely not a working crossbow), you head back to Alexandria, open up a cold bottle of grapefruit soda, tell Rick you lost 15 members of your party, and call it a day!
Like what you see? Yes? Then click here to check out our complete selection of Walking Dead Merchandise!
Ready for The Walking Dead Season 6? Ready to see the complete dissolution of Rick's morals and social conscience, leading to the absolute destruction of Alexandria with casualties rounding up to about 95%? I mean, Rick has almost completely lost his $#!*. Ugh. Fare thee well, Alexandria. Fare thee well.