One of the best Cosplay outfits we came across at this year's New York Comic Con was a 9.5 foot tall recreation of Iron Man's HULKBUSTER Armor! Say what?! We know it's pretty outrageous and we just can't get enough!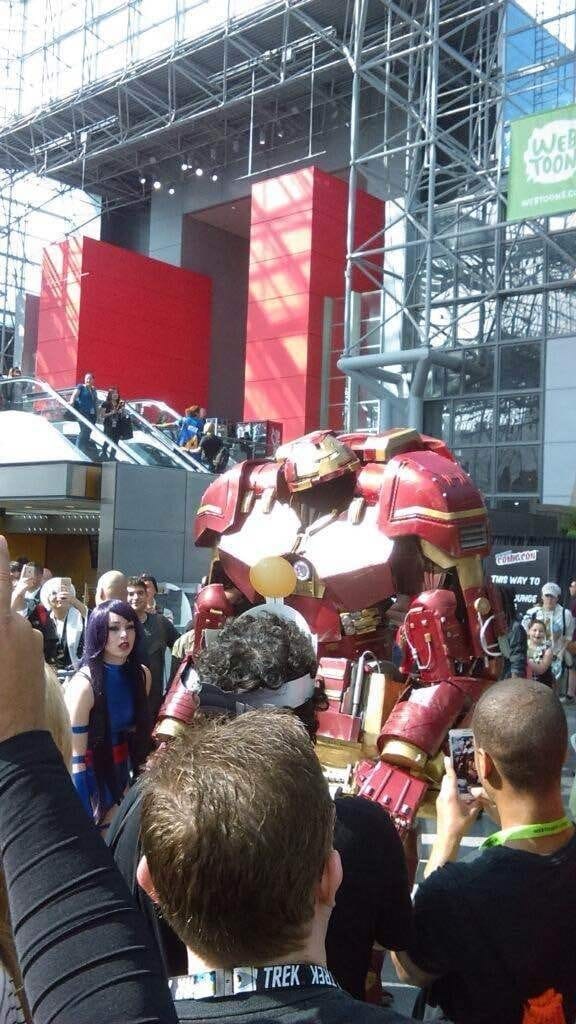 Thomas DePetrillo (Extreme Costumes) is the creator of this masterpiece. He's been making "extreme" costumes for over 19 years, completing this particular project after 1600 hours of work over a period of two years. As you can see from the video clip, this thing is AMAZING! Not only is it 9.5 feet tall, but it's also 6 feet wide!!!! We were blown away by how easily it moved, by the glowing Arc Reactor, the laser eyes and other light-up features; and as it should, it took home the NYCC Eastern Championships of Cosplay award. Our team that attended NYCC was thrilled and amazed to have seen this in person, and we can't wait to see what this brilliant man comes up with next!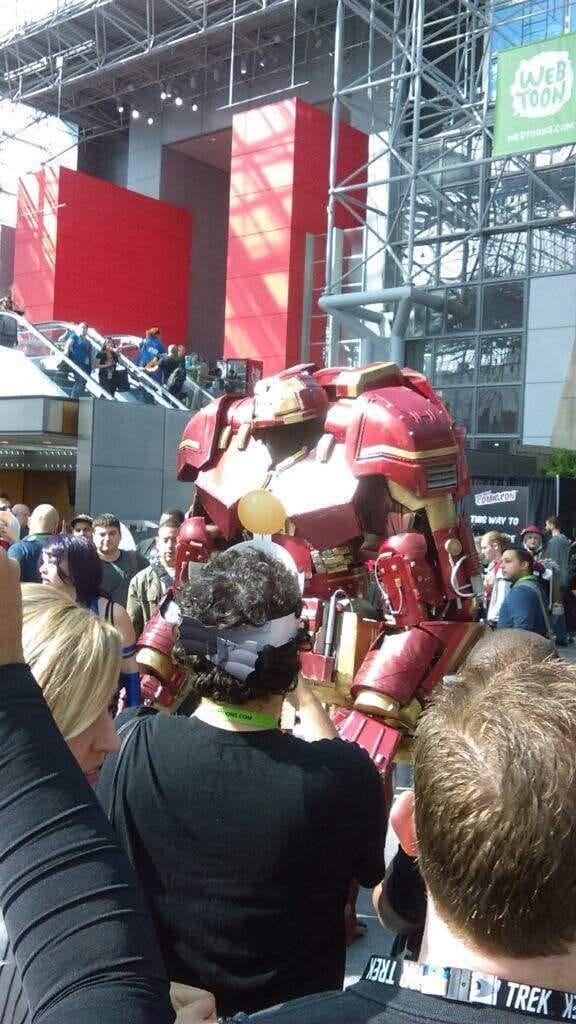 And… I am super jealous I don't own this thing….
What do you think of this HULKBUSTER Cosplay? Did you attend NYCC 2015 and see this in person? What extreme Cosplays would you like to see someone come up with?