Yes! We've been around for 17 freaking years! And I, your astoundingly positive while ostensibly negative Editor-in-Chief, have been here for 10 of them! Yep, from the days of operating in the back seat of a 1983 Renault Alliance, to acquiring our first real warehouse space reminiscent of a dank basement where serial killers could've potentially delimbed their victims, I've seen it all. And throughout the litany of ups, downs, and legal struggles with superheroes who didn't quite understand the nature of licensing, we climbed, evolved, and eventually became the subtle, fan-fueled juggernaut you see before you now: SUPERHEROSTUFF.COM! Oh, and…The Source at Superherostuff.com! Anyway, we survived, and we have YOU to thank for it. So, in the spirit of thanking YOU, we present our Superherostuff 17th Anniversary Sale! OBSERVE!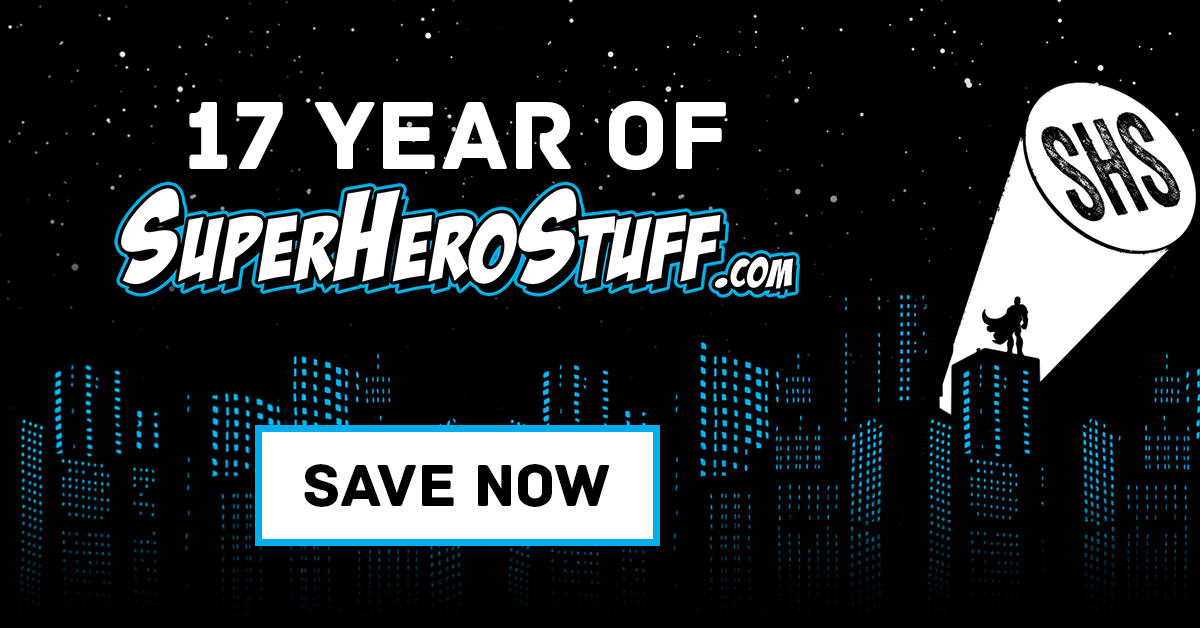 SALE DETAILS!
Spend $45 or more and receive a FREE, OFFICIAL, Superherostuff.com T-Shirt! Just input the code 17years at checkout!
Spend $65 or more, you get the FREE, OFFICIAL, Superherostuff.com T-Shirt AND 15% off your order! Just input the code 17more at checkout!
So….thank you, Superherostuff.com fans. Oh, and here's to 17 more years.