Let's see those guns, those marvelously articulated muscle-stalks capable of shoveling in copious amounts of sugar-heavy foods wrapped in hot dog buns and layered in candy corn. Right, I'm talking about your high-calorie "boost block" ingested immediately before working out and/or making more high-calorie boost blocks. Anyway, you worked hard on those guns, and the world deserves to bask in their solid, vein-slathered splendor! Yes, our best-selling superhero tanks tops will display those deadly, Big Gulp®-curling pythons with a sizable – but subtle – superhero symbol! But don't worry; the symbol will NEVER distract from those chiseled, pallet-hurling shoulder cannons! OBSERVE!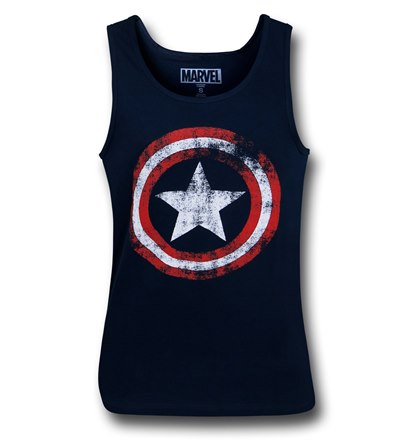 It's made from you, me, hard work, determination, an indomitable spirit and the right to act and think freely upon this uneven sliver of creation lovingly referred to as…Earth!! Really, it's a navy blue tank top made from 100% cotton, but the aforementioned virtues have to equate to 100% of something, right? How about….the American can-do spirit?? Have I mentioned the distressed Captain America shield symbol?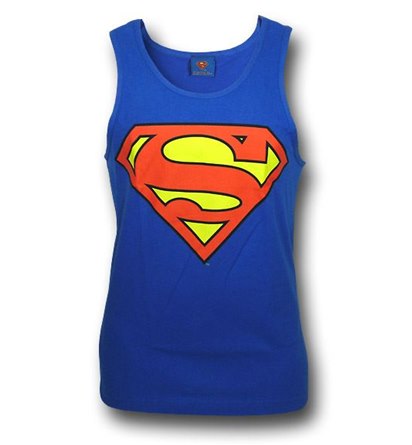 Made from 100% cotton, this royal blue tank top features a screen-printed Superman symbol in bold, bright, beaming and ebullient red and yellow! Does Superman wear tank tops? Yes. Why? Because he's hoping arms with the stopping power of ICBM missiles – delivering a full nuclear payload – will invoke effective intimidation before any mortal malcontent takes a haphazard, machismo-fueled swing.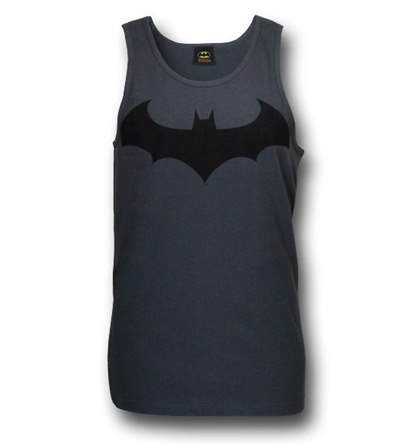 Made from 100% cotton, this dark gray, fear-inducing tank top features a variation on the Batsymbol witnessed in the classic Batman story, "Hush." So, was that Tommy Elliot in the bandages, or Clayface? Well, it sure as sh*t wasn't Jason Todd. His resurrection came…later. Anyway, Jim Lee drew the hell out of that story, and the hell out of Batman's Bat-boots. Just look at that tread!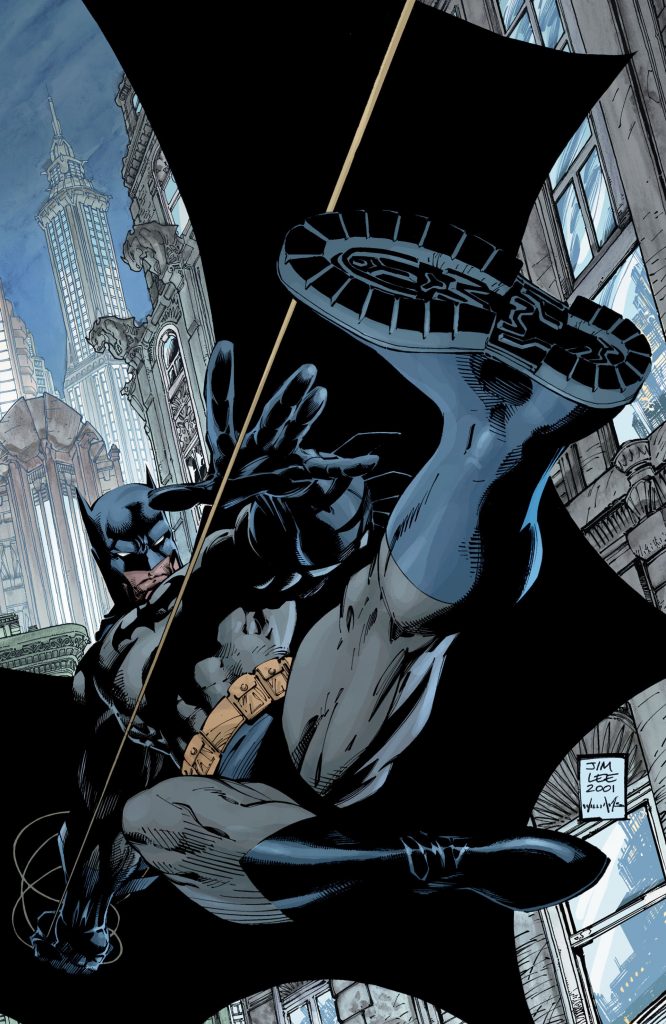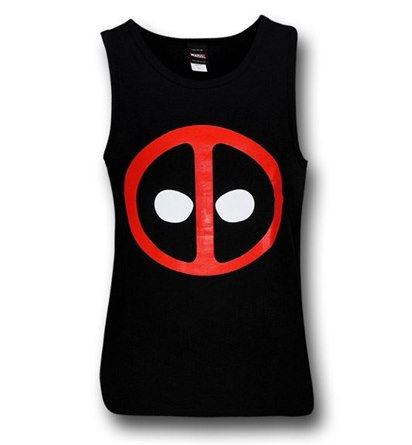 Made from 100% cotton, this black tank top features Deadpool's classic noggin symbol complete with free-floating eyes suspended by your suspension of disbelief. Yep, it's Deadpool, and even his symbol is completely preposterous. But hey, that's why you always drink Orange Cola and scrunch your face when offered water. One is necessary, healthy, tasteless and boring; the other is heart-killing, teeth-peeling, and undeniably more enjoyable at the expense of your well-being. Yep, that's why you prefer Deadpool to, well…everything.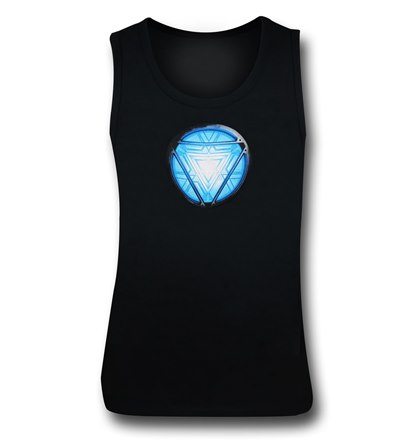 Made from 100% cotton, this black tank top features an image of the pulsing, clean-burning, self-perpetuating Arc Reactor™! The Arc Reactor™, in the state shown above, can power 52 industrial, heavily populated mega-cities, 37% of a Stark Dyson Sphere™, and one especially warm, catastrophically conductive Iron Man armor. Yes, Iron Man can throw you into the moon and then into the Aegean Sea. And into the moon again. This could go on for hours, depending how drunk he is and how silly you look in outer space.
Click HERE for our entire selection of superhero tank tops!