Keep Warm on Hoth with Our New Star Wars Cardigan
Our cozy Star Wars Cardigan Stormtrooper Christmas Sweater is perfect for the cool weather, made from 100% acrylic and featuring a traditional cardigan design with a little Star Wars funk! Just check out that design and color scheme! Heck, we bet you could even pull this off as work attire! The only thing that could make this a better sweater for your collection is if it came with a corn-cob pipe!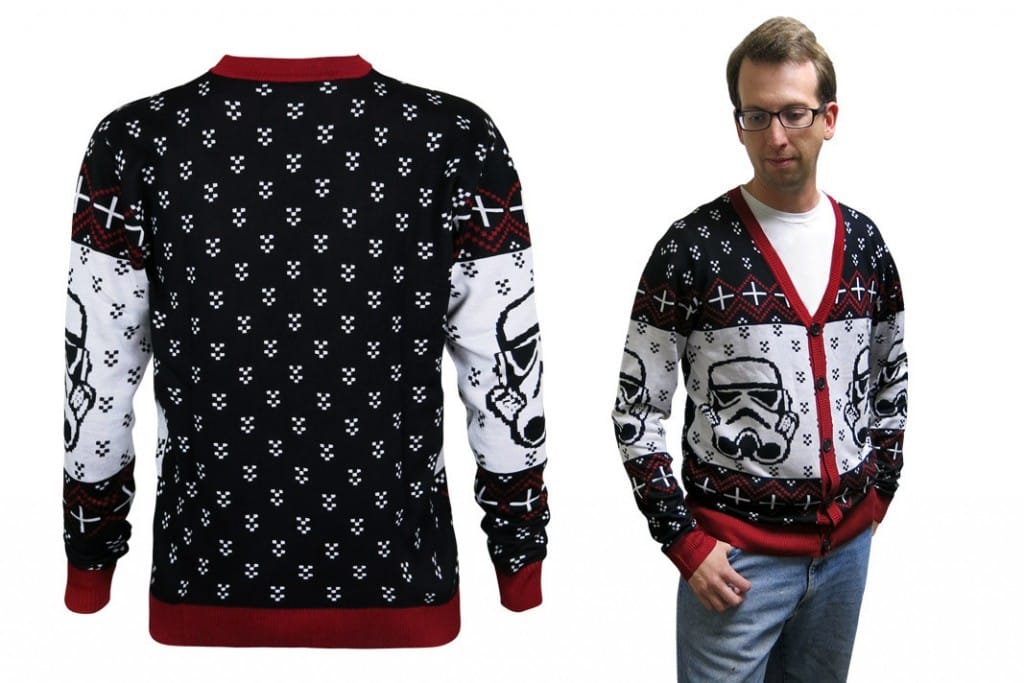 Why wait for Santa to deliver this under the tree? Enter our Star Wars giveaway for a chance to win a $200 shopping spree, Kylo Ren's lightsaber, and a Star Wars Hero Box! Enter to win »!!
And if you don't want to leave it up to chance: shop now! You don't want to be the only one in the galaxy without it!