With Valentine's Day fast approaching you don't want to be that guy who forgets to buy his lady something nice! So in an effort to save you from a disastrous evening we have compiled a selection of fantastic items to spoil your significant other with.
Let's start off with the wallets! Small and compact R2D2, C3PO, Boba Fett, Stormtrooper and Captain Phasma are the perfect edition to any handbag; made of faux leather and ready to carry your loose change, cards, and cash they bring a nerdy touch to otherwise mundane accessories! You'll find these little guys and many more here! Not sure if they have the wow factor you're looking for? Not to worry, you can fill them with goodies to add an element of surprise; add a Gift Certificate, candies, or love notes wrap them up in a gift bag and you have yourself a nice little present to give to your loved one. Go you!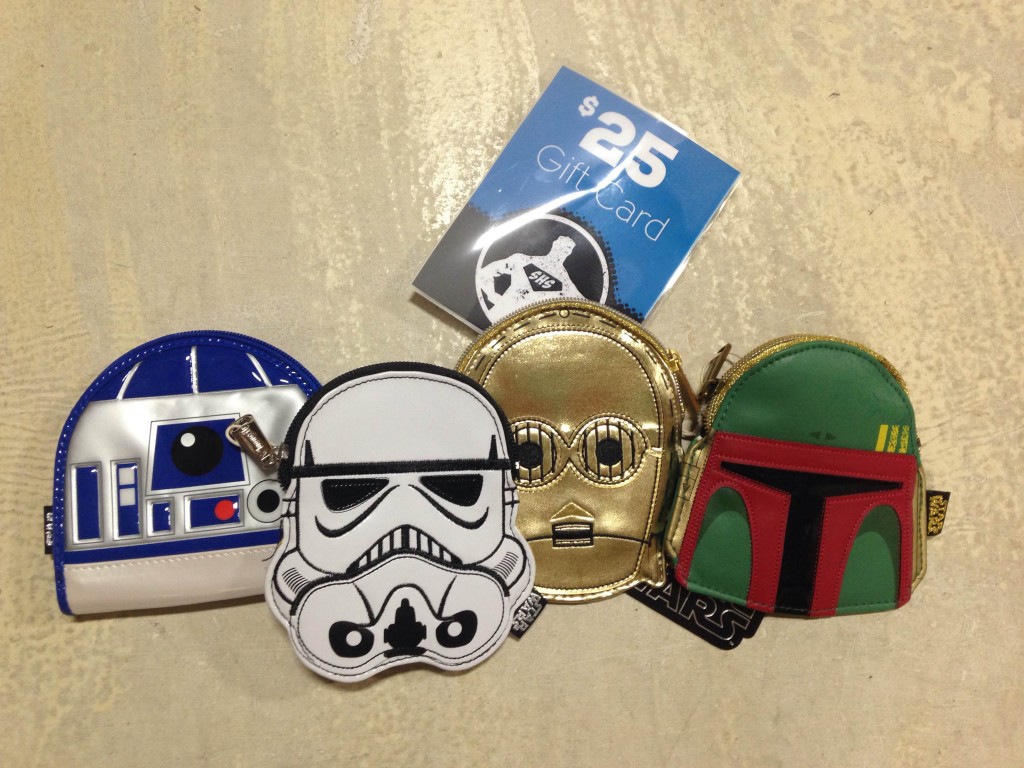 Let's move on to bigger things, shall we? Handbags!! Because it has been said that women carry around A LOT of stuff with them day to day! The ones without a trusty handbag are the envy to the rest of us who find ourselves carrying around, make-up, glasses, money, cellphones, keys, etc. so if you find yourself with a lady that likes bags then take a look at this selection. Faux leather and bowler style you will find the R2D2, Captain Phasma and Darth Vader bag to be traditional in shape but unique in design! I mean, do you really know anyone with a Star Wars handbag? Surely your significant other will love being able to show her nerdy side while still maintaining style. Grab a fancy gift box to wrap this up in, add a bow and you have a gift that is sure to impress.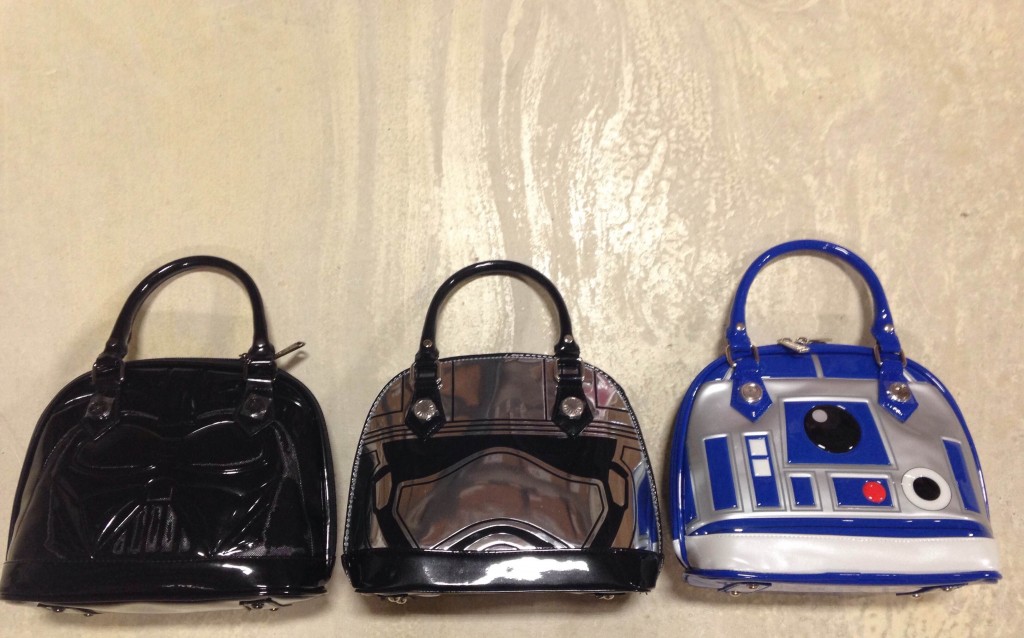 And now for the jewelry!!! Woo! There are so many things to choose from with rings, earrings and necklaces; as for this article we will stick to some high quality but quirky necklaces! The R2D2, Han in Carbonite and Blaster necklaces shown here offer a long chain, stunning quality and unique design that you can surprise your lady with this Valentine's Day! They come in their own jewelry box for easy wrapping; now due to the size of the box she may anticipate the gift is jewelry but we are sure she will be surprised at what's inside!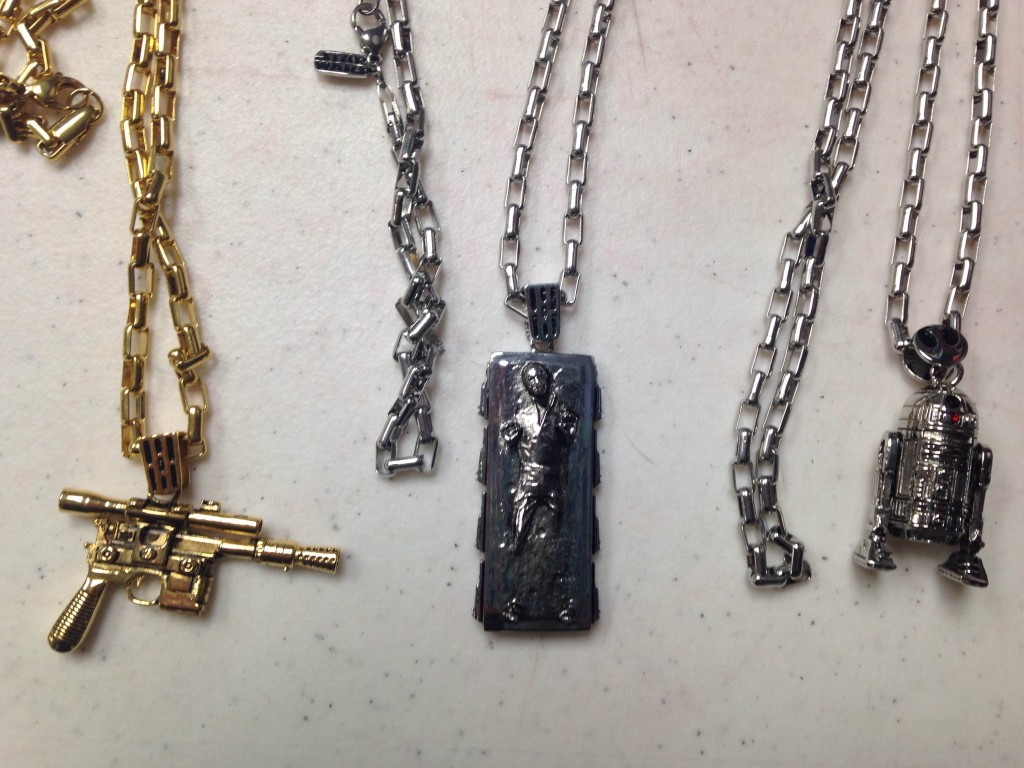 If you are interested in the larger selection of what we have to offer in wallets (shop here), handbags (shop here) or jewelry (shop here) check out the site! We hope our selections helped you in the quest for Valentine's Day domination!