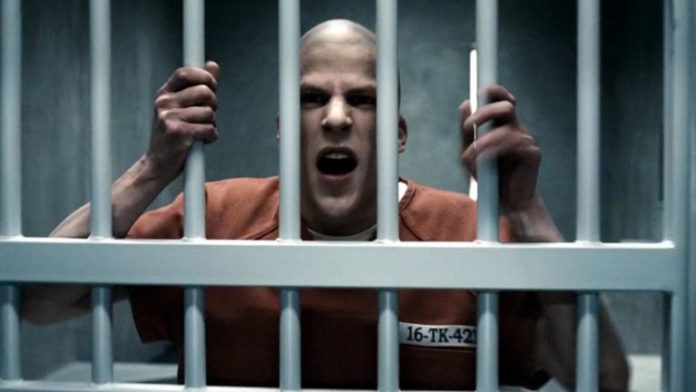 When it was announced that Jesse Eisenberg's Lex Luthor would return for 2017's Justice League, we were quite sure that the capacity of his appearance would be extremely limited by his recent incarceration. Our good friends at Batman-News determined, and quite cleverly, that the lion's share of Luthor' s strictly enforced, mandatory convalescing would take place at Gotham's legendary, Gothic-tinged bus stop for the colorfully insane, Arkham Asylum.
What brings our comrades-in-arms to such a conclusion? Let's break it down:
1. Firstly, Lex Luthor is back, and unless he's liberated by a swam of Parademons within the first 75-seconds of the film, he's going to proclaim his stammering, self-aggrandizing drivel from a seriously secure location.
2. In the Batman v Superman Extended Cut, Batman informs Luthor of his forthcoming transfer to Arkham Asylum. It seems the Dark Knight still has friends there, and is quite sure Luthor will…uh….'benefit' from the asylum's legendary, somewhat experimental and mostly illegal treatments.
https://www.youtube.com/watch?time_continue=190&v=IwfoaQ2GyTU
3. The Justice League IMDB page recently updated its cast list to include "Lex Luthor's Guard," and "Arkham Guard 2."
So, what do you think? Will the Justice League stop by so more members can brand Luthor with additional symbols? And who might reside in the cell to his left? Sound off!
Directed by Zack Snyder, Justice League debuts November 17th, 2017, starring Henry Cavill as Clark Kent/Superman, Ben Affleck as Bruce Wayne/Batman, Gal Gadot as Diana Prince/Wonder Woman, Ezra Miller as Barry Allen/The Flash, Jason Momoa as Arthur Curry/Aquaman, Ray Fisher as Victor Stone/Cyborg, Amy Adams as Lois Lane,
Jesse Eisenberg as Lex Luthor, Jeremy Irons as Alfred Pennyworth, J.K. Simmons as Commissioner James Gordon, Amber Heard as Mera, Ciaran Hinds as Steppenwolf, and Willem Dafoe as Vulko.