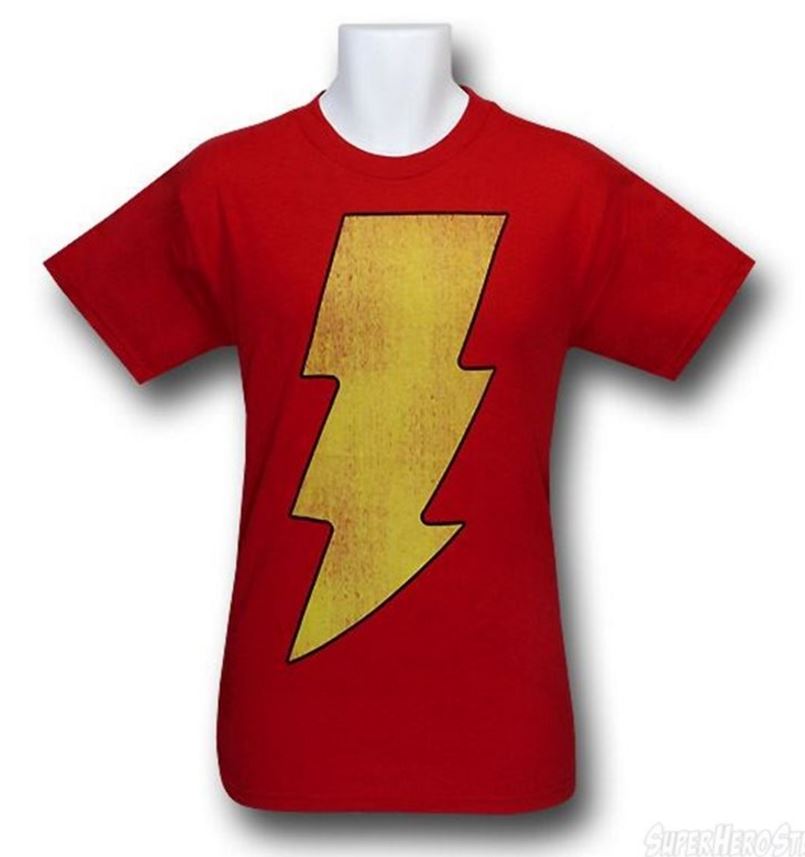 Well, we all know who Dwayne "The Rock" Johnson is playing in DC Films' forthcoming SHAZAM movie; he'll be the easily aggravated, super-powered leader of Khandaq, Black Adam. This is all well and good, but just who in the hell is actually portraying the world's mightiest mortal, the "Big Red Cheese" himself, SHAZAM (aka the pre-pubescent radio correspondent, Billy Batson)? Well, in a rather unexpected Twitter exchange, actor Alan Ritchson (Teenage Mutant Ninja Turtles: Out of the Shadows, The Hunger Games: Catching Fire) was asked if he would be playing the boy-child turned magic-based Superman. His response? Well, it was refreshingly direct.
@twhitt126 yup!

— Alan Ritchson (@alanritchson) September 15, 2016
Is he…is he toying with us? And if not, will he be receiving an acute, contractual reminder regarding confidentiality? Maybe. Anyway, until this is confirmed by DC, Warner Bros., New Line Cinema, or The Rock, we're calling this bit of news…..speculative? Possibly true? Completely valid but not confirmed?
And if we have our actor for SHAZAM, who's going to be Fawcett City's youngest radio correspondent? How about any child under 15 from the cast of Stranger Things?
So, what do you think? Does Ritchson convey the presence of SHAZAM? And by "presence,"  I mean the personality of a slightly angst-ridden teen suddenly suffused with the power of several gods.