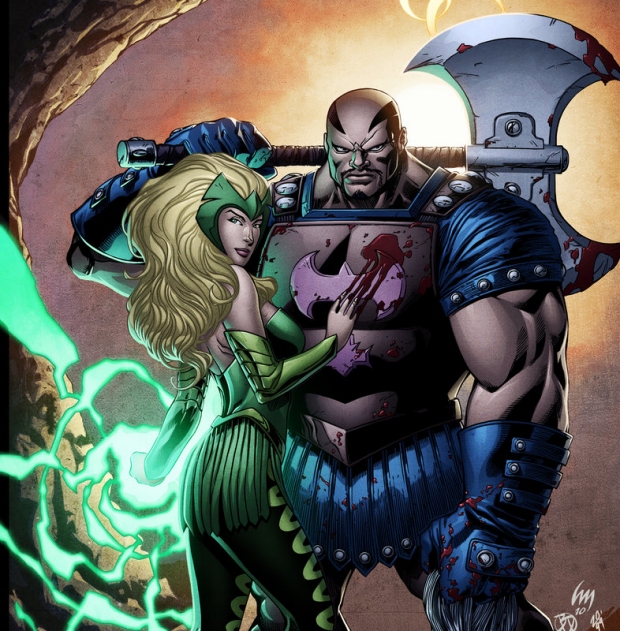 Just a few short days ago we were granted magnificent casting news regarding the players inhabiting classic characters in the third, cinematic Thor installment, Thor: Ragnarok. What was especially interesting was the casting of actor Karl Urban in the role of Skurge the Executioner. First of all, Karl Urban is awesome; he plays an AMAZING Dr. Leonard MCcoy, did a hell of a job as Judge Dredd, and made for an effective Rider of Rohan. Secondly, Skurge the Executioner is awesome. The classic Thor character was the son of an Asgardian and a Frost Giant; he was beyond formidable but found himself enthralled by the Enchantress on more occasions than one should ever feel comfortable admitting to. Thankfully, he eventually redeemed himself by holding off an army of the dead with a pair of M-16s, allowing Thor and his godly posse to escape with wrongfully imprisoned souls. So, now that the history and unnecessary venerating is over, our friends at IGN sat with actor Karl Urban and asked him why he decided to sign on as a classic Thor villain.
"I read a fantastic script that was action-packed and full of great characters. When I heard who was involved — and the cast list dropped yesterday — and [saw] the opportunity to work with [director] Taika Waititi, who I think is one of the most brilliant directors coming through, I made the decision it was something that I wanted to be a part of. 
And the character is fantastic. He's got a great arc to him. Obviously I can't say too much about it, but I'm really thrilled to be a part of the Marvel universe and to be working on Thor: Ragnarok."
Excited to see Karl Urban as Skurge?
Oh, and before I leave you, here's another interesting tidbit: Urban will definitely be shaving his head for the part, stating, "Suffice to say," laughed Urban,"I have it in my contract that I don't have to shave my head until after my Star Trek press!"