You're familiar with Squirrel Girl, right? Why, she has superhuman strength, reflexes, enhanced vision, superior hand-to-hand combat skills, retractable claws, and an ability to communicate with squirrels. No, not telepathically; she can actually speak and understand their language. Yes, it's Squirrel Girl, and she's the current, enigmatic darling of Marvel Comics. Wouldn't it be great if someone donned the bushy tale and learned the appropriate amount of squirrel-speak in order to bring the beloved character to the big screen?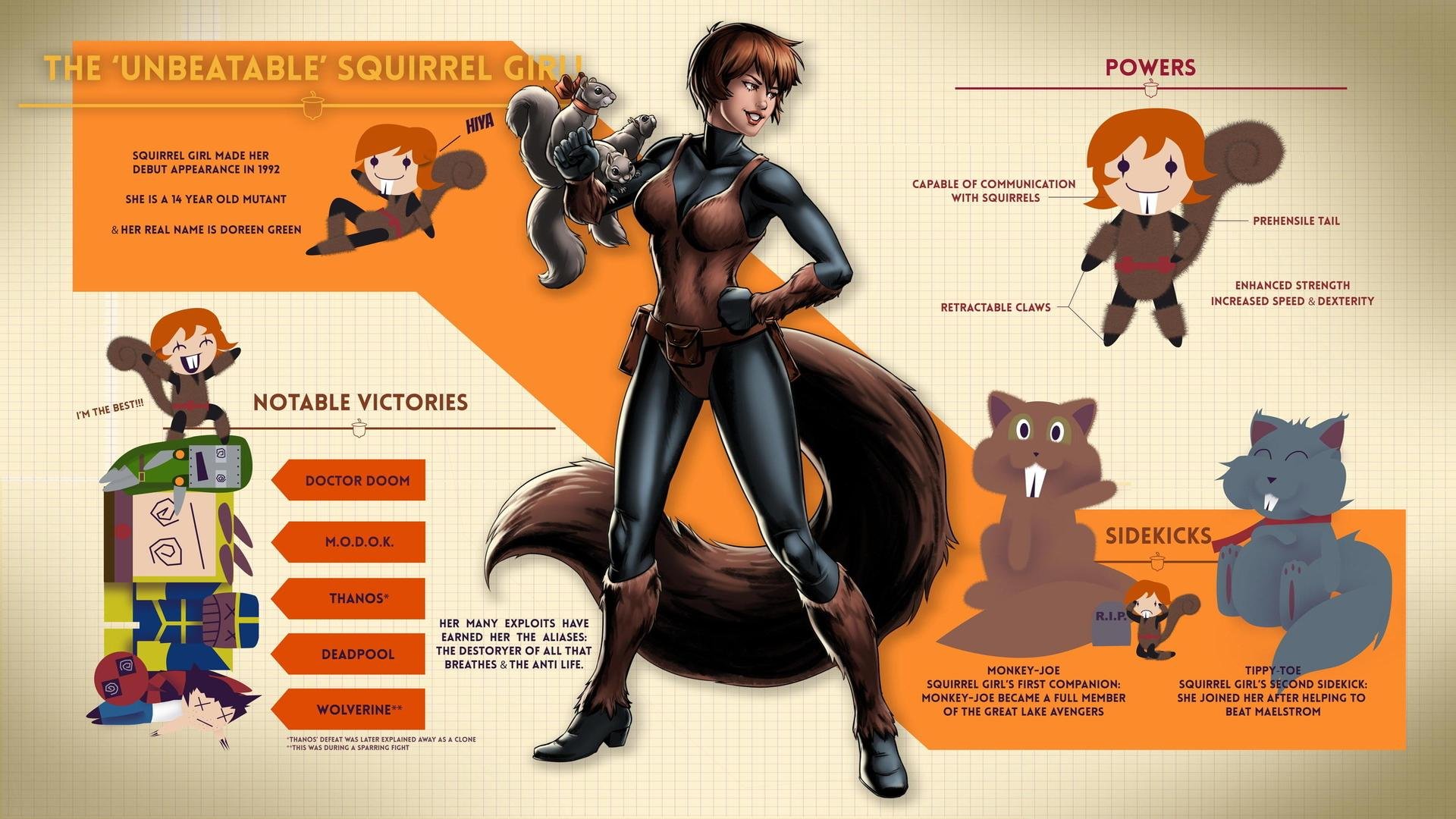 Well, it seems we have a taker. During a chat with out friends at Net-A-Porter, Anna Kendrick (Scott Pilgrim, Into the Woods) confessed an interest in playing Squirrel Girl.
"My brother sent me a Squirrel Girl comic because he thinks I should [play her]. I don't know what Squirrel Girl does other than be half squirrel, but I could be half squirrel!"
Yep, it seems every actor/actress is being asked the following question these days: what superhero would you be interested in playing?? And it's a valid question. Superhero movies, when handled correctly, practically absorb copious amounts of cash on a global scale. Yes, they take millions to make, but in some cases they can rake in over 1-billion dollars. I mean….you can build a moon with that kind of cash, right?
So, what do you think of a Squirrel Girl film?