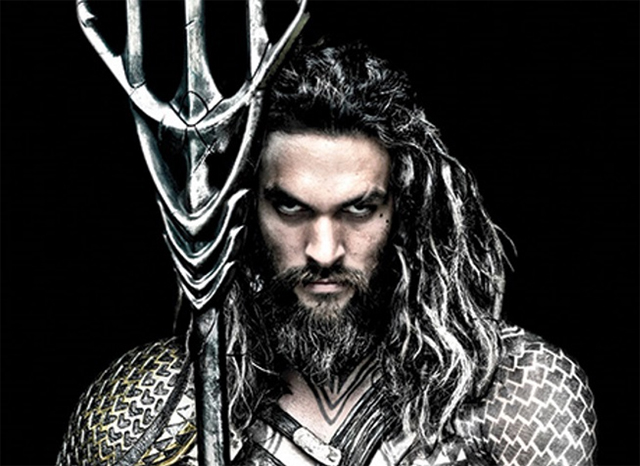 Your name is Jason Momoa. You're set to play Aquaman in the forthcoming Justice League films and you're super-pumped about it. And heck, you even had a very brief appearance in Batman V Superman when Wonder Woman watched the contents of a skillfully poached data-drive revealing oddly powered persons inhabiting the strange new world of the DC Expanded Universe. Anyway, you're Jason Mamoa, and you're happy as a clam regarding your involvement in future DC films. Well, unfortunately, a lot of people aren't as excited as Jason Momoa. In fact, after the intense critical grinding Batman V Superman received, a lot of folks would be okay with Warner Brothers cutting their losses and putting those redirected funds towards another 75 Harry Potter films. But Jason Momoa isn't hearing it; his excitement is louder than all that naysaying! In a recent interview with our friends at ET Online, Jason Momoa responded to the harsh critical response and continued to exude the aforementioned excitement. Yes, Aquaman dismisses the Batman V Superman backlash in the following excerpted interview.
"There's been some things here and there, but I'm stoked. There's a lot of support from fans. There's a big beautiful world. There's a lot — a lot — of stuff. I feel really privileged to know that there's a lot of big, beautiful stuff that's going to happen. I'm excited too, for people to see the final product. And now it's our turn — it's Justice League time! I've been waiting for four years that I've known about it that I've had to keep my mouth shut. I'm super pumped to shoot it!
Some people liked it, some people didn't, it is what it is. I don't get it, but I don't really listen to what anyone says…You can't win 'em all. And I had a ball. I loved it."
Thanks, Jason!
So, are you as psyched as 'J-Mo' for future DC Movies? Let us know below!