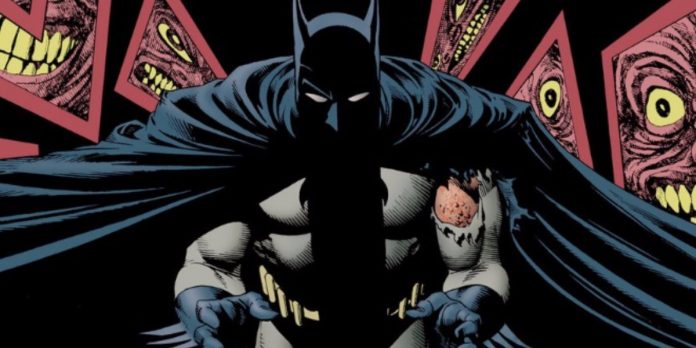 Before the DC animated film translating Alan Moore's seminal work hits HD streaming on July 23rd, and Blu-Ray DVD on August 2nd, the surprisingly R-rated homage will be gracing select theaters for one night only on Monday, July 25th. Yep, 1000 screens were set to show the anticipated movie detailing Joker's origins and his almost symbiotic relationship with Batman, but Fathom Events, helmers of the limited theatrical engagement, concluded 1000 screens were insufficient. Their response? Well, Batman: The Killing Joke earns another night in theaters; Fathom Events decided to add July 26th to the screening calendar!
Fathom made the following statement on their official website regarding the unexpected demand.
"Due to unprecedented demand, a second date and two additional show times have been added. Participating locations for July 26 are limited and ticketing is being set up continuously so click on the orange "Buy Tickets" button to purchase today. If online ticketing is not available for your location, please check back often or visit the local movie theater box office."
Those catching the flick in theaters will receive additional footage featuring a special introduction by Mark Hamill and behind-the-scenes goings on.
So, if you're interested, head on over to Fathom Events' website to secure yourself some extremely limited, Batman: The Killing Joke tickets.
And yes, we're aware Alan Moore is probably going to hate it. It's an affront to the snake god, you see.