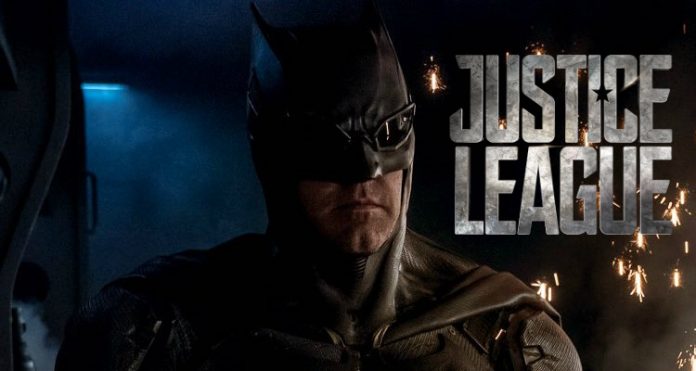 On September 14th, Zack Snyder celebrated the final day of filming Batman in a seriously upgraded Bat-suit by, well, sharing an image of said Bat-suit. The collective response of a completely shocked and mesmerized fandom? Fandom went ape-sh*t, and yours truly still feels a shocking elevation of back hair when taking repeated ganders at such a splendorous thing. And yes, even though it's (very) reminiscent of the Nite Owl costume worn by actor Patrick Wilson in Snyder's cinematic Watchmen adaptation, Batman's tactical suit is still cool as all get out and leads to endless speculation regarding its application in DC's forthcoming, superhero ensemble film, Justice League.
Speaking with Mario Lopez from Extra, Affleck expressed his happiness with the suit's final version, and dished a few details regarding its inclusion in Justice League.
"There's two suits in Justice League," Affleck said. "One is the one that we've seen before, and then one that he augments because of the nature of the mission, which I can't give away. But it was a chance for them to play with the suit and add elements to it and kind of tech it out, and I thought they did a really good job. It was really fun."
Affleck went on to confirm that J.K. Simmons would definitely be reprising his role of Commissioner James Gordon in Affleck's standalone Batman flick after appearing in next year's Justice League. He also re-reconfirmed that, yes, he will be writing and directing the solo Batman movie. We'll be sure to update you on the latest re-re-reconfirmation as soon it hits (insert 'wink-face' emoticon HERE).
Here's the full interview for your viewing pleasure.
Directed by Zack Snyder, Justice League debuts November 17th, 2017, starring Henry Cavill as Clark Kent/Superman, Ben Affleck as Bruce Wayne/Batman, Gal Gadot as Diana Prince/Wonder Woman, Ezra Miller as Barry Allen/The Flash, Jason Momoa as Arthur Curry/Aquaman, Ray Fisher as Victor Stone/Cyborg, Amy Adams as Lois Lane,
Jesse Eisenberg as Lex Luthor, Jeremy Irons as Alfred Pennyworth, J.K. Simmons as Commissioner James Gordon, Amber Heard as Mera, and Willem Dafoe as Vulko.