The Justice League movie. You've probably seen the trailer. You probably already have an opinion of the film. Will it redeem the chosen arc of the DCEU? Will it help establish the mighty assembled heroes from DC as a critical darling? We know some facts about the movie so far. Mainly that Batman will be forming the Justice League to help fight off Steppenwolf and his army of Parademons. But wait! It looks like we might be seeing somebody else…mainly Deathstroke!
— Ben Affleck (@BenAffleck) August 29, 2016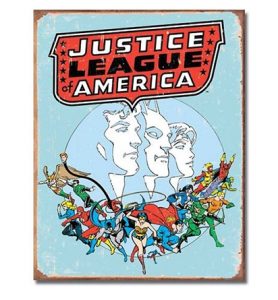 The above video comes to us straight from Ben Affleck's Twitter page. It is a little grainy and it is a video of a video but you can clearly see the master mercenary in all of his glory! How will the character play out in the Justice League? Will he be aiding the forces of Apokolips or perhaps he will be a reluctant ally of the Leaguers. Ah, who am I kidding…Deathstroke is definitely working for the bad guys! Everybody hates Batman, right? All the bad guys, anyways!
Justice League is currently scheduled for a November 17th, 2017 and stars Ben Affleck, Henry Cavill, Gal Gadot, Ezra Miller, Jason Momoa and Ray Fisher. Directed by Zack Snyder and written by Chris Terrio.