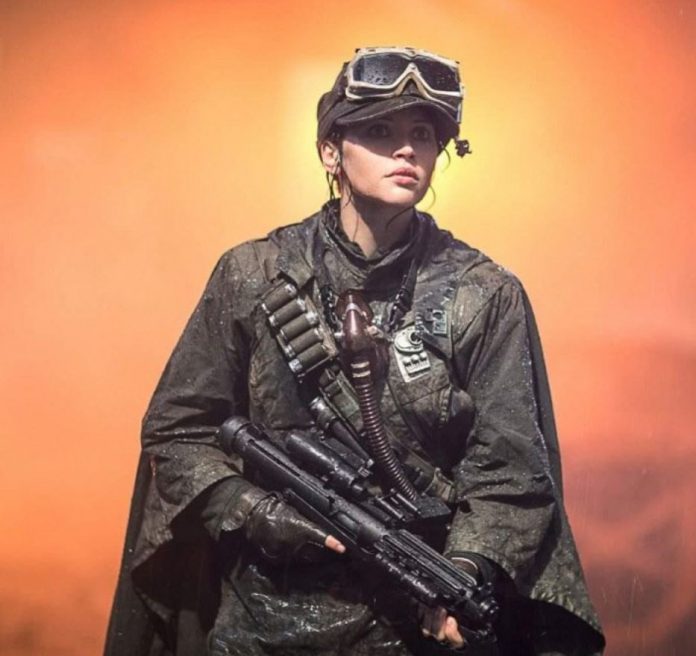 Hot on the heels of the second Rogue One trailer, Empire Magazine released a veritable slew of new images from Rogue One: A Star Wars Story! See more Jyn Erso (Felicity Jones)! See more Cassian Andor (Diego Luna)! See more Bodhi Rook (Riz Ahmed)! See more Chirrut Îmwe (Donnie Yen)! See more Director Krennic (Ben Mendelsohn)! And see more Baze Malbus (Jiang Wen)! Also, see more Gareth Edwards directing them adroitly! OBSERVE!
Jyn and the gang have to steal those highly coveted Death Star plans so the Rebellion has a chance in hell against something much larger than a moon, only slightly smaller than Pluto…but with a cannon larger than New Jersey.
Star Wars: Rogue One arrives December 16th, 2016 and stars Felicity Jones, Diego Luna, Riz Ahmed, Ben Mendelsohn, Jiang Wen, Donnie Yen, Forest Whitaker, Mads Mikkelsen, Alan Tudyk and Jonathan Aris.
And in case you missed that second trailer, OR the link to it in the very first line in the very first paragraph…here you go.