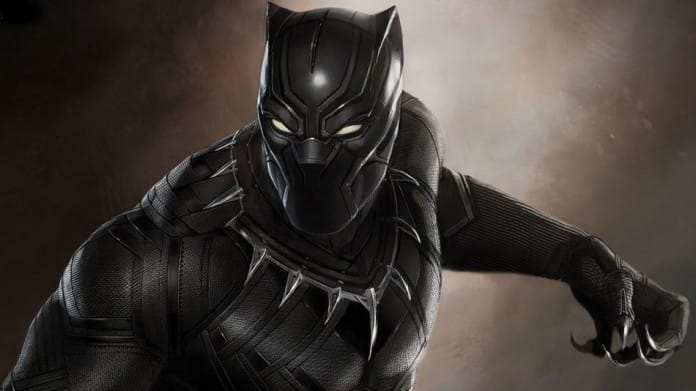 Filming for the third Captain America film, Captain America: Civil War, commenced recently in Germany, granting us our first look at the totemic, warrior-king of Wakanda, the Black Panther! This writer happens to be a HUGE  Black Panther fan, so…yeah, I'm struggling to type this through a wave of debilitating glee I'm currently experiencing.
Thanks to our good friends at ComicBoookMovie, we're able to get a pretty good look at the costume as we see the stunt double fastened to a harness, fully garbed and lowered along the side of a building, and then dangling from said building to establish an always appreciated building-scaling scene. Check it out! Feel the glee!
Excited to see the Black Panther living, breathing and Black-Panthering on the silver screen? Wondering which lucky side of the "War" he'll land on? Me (and we), too!
Captain America: Civil War debuts May 6, 2016, pushing forward the Avengers' saga after the events of Age of Ultron, detailing the fallout of unnecessary collateral losses after a (currently unknown) destructive event birthed in the crossfire of superhuman conflict.