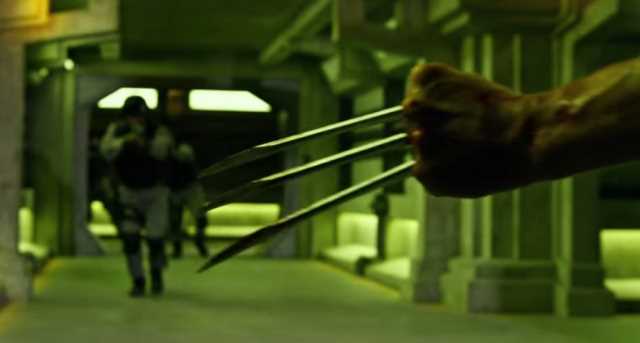 Oh, Bryan Singer! You roped us in again. We've seen tons and tons of marketing showing off Magneto, Psylocke, Cyclops, Jean Grey, and Professor X…but one member of the X-Men has been strangely absent. That is until that last trailer hit and we got to see a Wolverine tease! When we last saw Wolverine, he was getting fished out of the Potomac and heavily implied that he was being taken to the Weapon X Program. The Weapon X Program was the clandestine psuedo-government organization that laced Logan's skeleton with Adamantium. Either way, the Wolverine tease involved a certain familiar metal claw…
"Make of that what you want. I will say, it's not simple," Director Bryan Singer teased. "There's something more pivotal that occurs with that. It hints to a sequence that again fits within the canon of all six movies, and the birth of a new direction. It's not insignificant, nor is it simply just a throw-in. It's not the only shot you're gonna see, let's put it that way." Hugh Jackman has expressed both appreciation for the role and a want to move on so it is interesting to consider Singer's words. Was his Wolverine tease directed at Hugh Jackman sticking around or perhaps they will find a new actor for the role? Either way, it is nice to Wolverine again!
X-Men Apocalypse rolls out on May 27th, 2016 and stars James McAvoy, Michael Fassbender, Jennifer Lawrence, Oscar Isaac, Nicholas Hoult, Rose Byrne, Tye Sheridan, Sophie Turner, Olivia Munn and Lucas Till.