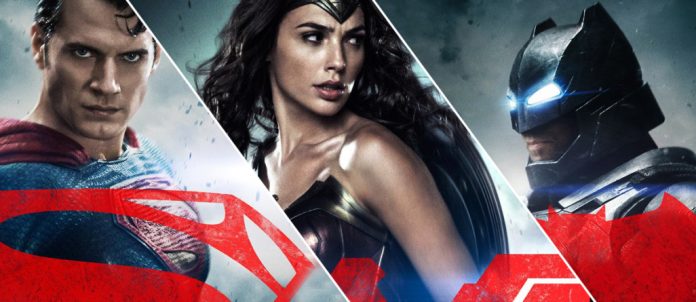 Prepare yourselves! Warner Brothers recently announced an additional, singular showing of Batman V Superman: Dawn of Justice; it's gracing the big screen one more time before it's available for digital HD streaming on June 28th! And this isn't the regular version that already made its theatrical rounds; this is the R-rated, extended cut featuring over 30-minutes of additional footage! Yep, the Batman V Superman Ultimate Cut comes to theaters for ONE NIGHT ONLY!
The announcement went out over DC's All Access app, stating, "As a thank you to all of the fans, Zack and the filmmakers would like to invite you to a special theatrical screening of Batman v Superman: Dawn of Justice Ultimate Edition."
Taking place in select theaters on June 27th, this is a FREE event, meaning….GET YOUR TICKETS NOW! Where do you acquire a free pass to see the Batman V Superman Ultimate Edition in theaters? Head on over to WBTickets.com and try snagging yourself a seat. Hopefully, one of the theaters hosting the BVS Ultimate Cut will be somewhere within reasonable driving distance. Which cities/select theaters are hosting this extremely limited, theatrical engagement?
City: Austin
Theater: Alamo Drafthouse Slaughter Lane

City: Chicago
Theater: Showplace ICON – Dolby Atmos
City: Columbus
Theater: The Gateway Film Center
City: Houston
Theater: River Oaks Theatre
City: Burbank
Theater: AMC Burbank 16 – Dolby Atmos
City: Hollywood
Theater: ArcLight Hollywood
City: New York
Theater: AMC Empire 25 – Dolby Atmos
City: New York
Theater: City Cinemas Angelika Film Center
City: Philadelphia
Theater: Ritz V
City: Phoenix
Theater: AMC Desert Ridge – Dolby Atmos
City: San Francisco
Theater: Sundance Kabuki Cinema
City: Washington
Theater: E-Street Cinema
All showtimes are at 7pm, so schedule your day accordingly!