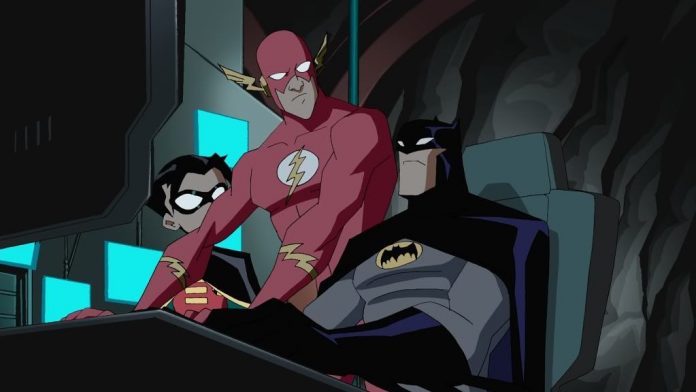 During the monstrous, Justice League press junket on the London set of Justice League, a particular scene was shown to the incredibly lucky, grossly salivating members of the media; the scene involved Bruce Wayne recruiting Barry Allen and, according to the source, it was warm, witty, and genuinely funny. This interaction is a result of Batman's current mission: to honor Superman, and to prepare for the coming darkness by assembling a team of extraordinarily empowered individuals.
After viewing this well-received snippet, fans were abuzz with Batman and Flash's relationship in Justice League; a true connection was made, and the obvious dynamic placed Batman in the position of mentor.
During the Justice League movie press-bonanza, Affleck was asked about Flash's potential side-kick role, but stated that Ezra's Flash might not perceive the relationship as such.
"That's interesting. There's an element of that to it. There's a quality to really what Ezra [Miller] does that is young and fun and full of life, and excited about what they're doing that's so in contrast to who Batman is," said Affleck. "There's a little bit of that natural yin and yang to playing scenes with him. There's not the ward aspect to it, but there's a little bit of the mentor — which you'd probably ask Ezra and he'd be like, '[frick] that! He's not my mentor!' But I think there is a little bit. And it's fun to play, definitely."
So, what do you think? Ready to see the Batman/Flash, mentor/mentee dynamic play out on the big screen? It was always a hoot in comics, so I appreciate the filmmakers attempting to translate this to…yes, the big screen.