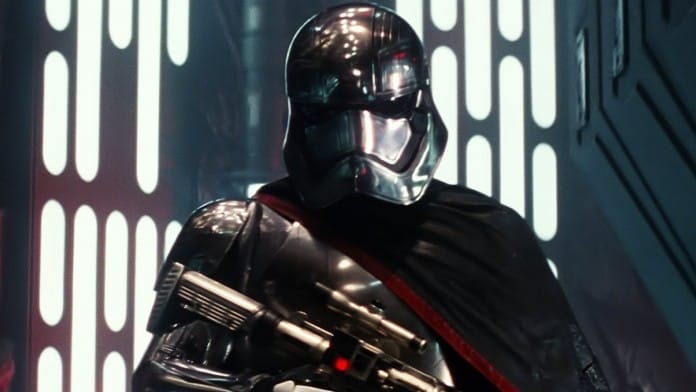 Speaking with Entertainment Weekly, Gwendoline Christie shared her thoughts on what it was like to be such a integral part of the new Star Wars movie. Known for her role in Game of Thrones, Gwendoline Christie is no stranger to bending gender norms and kicking some serious ass. Remember those Stark Bannermen and/or The Hound? EXACTLY!
"We know very little about her at this stage, but what I think people are drawn to is that this is a very progressive female character. We see Captain Phasma, and we see the costume from head to toe, and we know that it is a woman. But we are used to, in our media, connecting to female characters via the way that they look, from the way they are made flesh," stated Christie, explaining the rather mysterious nature of the character. "It wasn't just about what I was expressing above the neck, it was also as focused on what I was expressing below the neck. It was an interesting acting experience as well as a fangirl's dream." Sounds like JJ and his crew are quite serious with being a bit more gender-neutral. I wonder if Captain Phasma will have Oathkeeper?
Expounding on her general level of excitement, Gwendoline said, "She's Star Wars' first female villain. It's incredible, it's timely, and I'm very proud to be a part of it." She'll at least have more lines than Boba Fett did in the first trilogy right? Ooooh, rimshot! I'm sorry. I couldn't help myself.