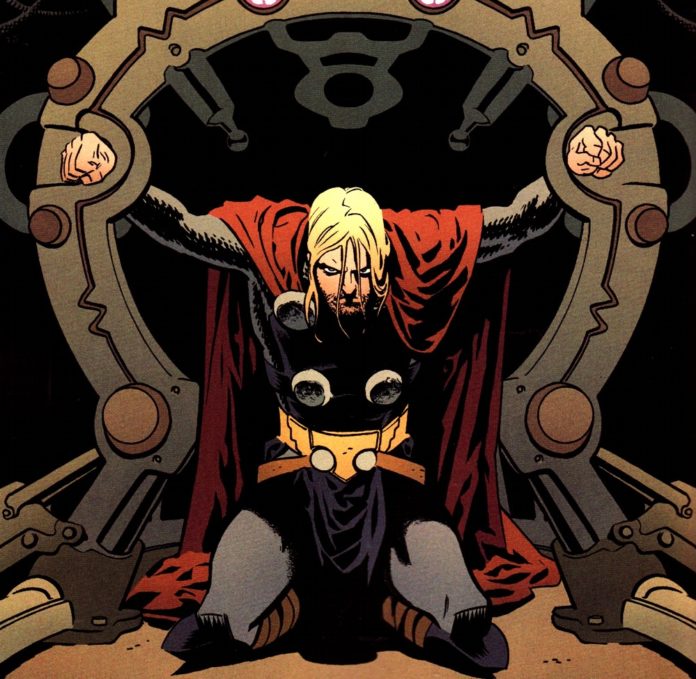 Our good friends at Marvel.com just released a new Thor: Ragnarok image along with the very first, and very official, plot synopsis! YAY!
Reading the synopsis, we can confirm the following:
1. He's definitely fighting Hulk in a gladiatorial contest on the planet Sakaar, which is further confirmation regarding the film's ties to the "Planet Hulk" comic story.
2. Hela is bringing about Ragnarok, the final battle of the gods, which leads to the death and destruction of everything everywhere. Seems like a very Hela thing to do.
And Thor imprisoned? Interesting. I wonder who holds the mighty thunder god against his will.
Anyway, enough speculation — here's an image from the set of Ragnarok showing Director Taika Waititi talking to Chris Hemsworth about…something important and film-related, I'm sure.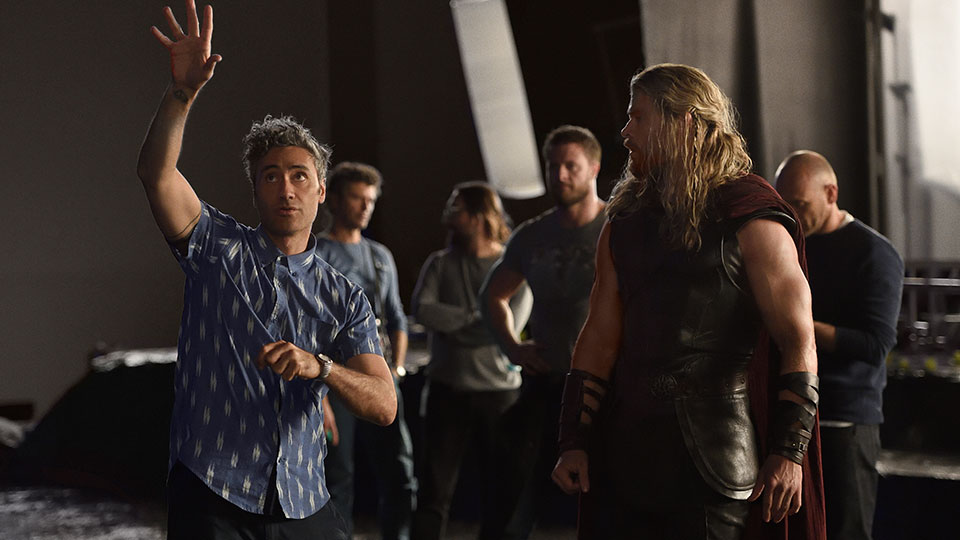 And here's the official plot synopsis!
In Marvel Studios' Thor: Ragnarok, Thor is imprisoned on the other side of the universe without his mighty hammer and finds himself in a race against time to get back to Asgard to stop Ragnarok – the destruction of his homeworld and the end of Asgardian civilization – at the hands of an all-powerful new threat, the ruthless Hela. But first he must survive a deadly gladiatorial contest that pits him against his former ally and fellow Avenger – the Incredible Hulk!"

Directed by Taika Waititi, Thor: Ragnarok debuts November 3rd, 2017, starring Chris Hemsworth (Thor), Tom Hiddleston (Loki), Idris Elba (Heimdall), Sir Anthony Hopkins (Odin), Tessa Thompson (Valkyrie), Karl Urban (Skurge), Mark Ruffalo (Hulk), with Jeff Goldblum (Grandmaster) and Cate Blanchett (Hela).