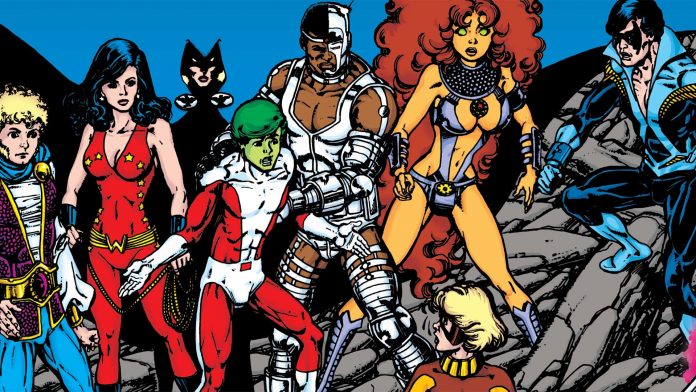 "The Judas Contract," a classic, oft-referenced Teen Titans comic saga crafted by legendary creators Marv Wolfman (writer) and George Perez (artist), was a very important Teen Titans story for a number of reasons. Firstly, it introduced the duplicitous Terra, an agent of Deathstroke; secondly, it revealed the tumultuous origins of the aforementioned Deathstroke; and thirdly, the whole shebang galvanized Dick Grayson to shed the Robin shtick and take on the mantle of Nightwing. So, yes, it's a pretty important story.
Well, the animation arm of DC/WB is doing an animated translation of the seminal work, and the ding darn thing's hitting in the Spring of 2017 as a pseudo follow-up to Justice League vs. Teen Titans. While we don't have a firm release date or a trailer, DC Animated Films just released the following, boldly lettered promotional poster. OBSERVE!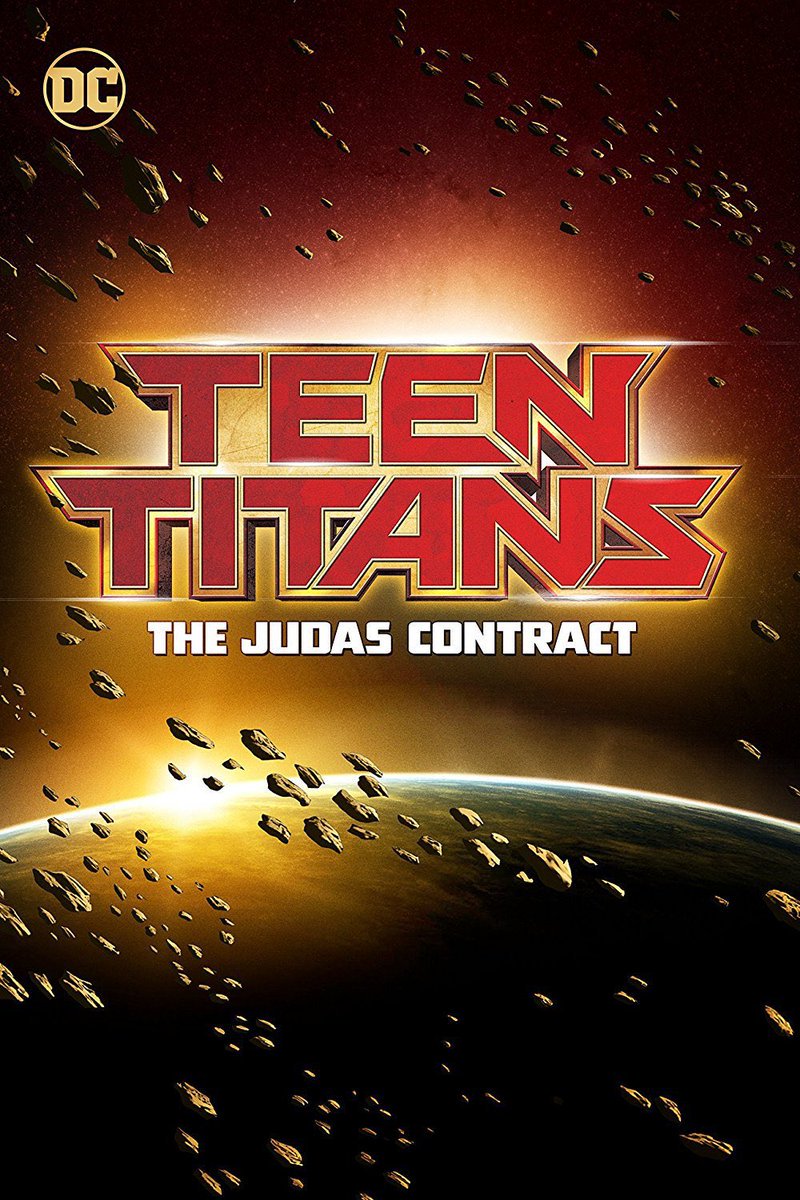 Perhaps the rocks are representative of Terra's ability to, well, move the Earth violently about. Maybe.
SO, what do you hope to see in the animated translation of "The Judas Contract?" Type out your thoughts in the usual place, or don't type them at all. I'm usually quite good at picking up your excitement or disdain before you throw accolades or derision into the rolling comment pond below.