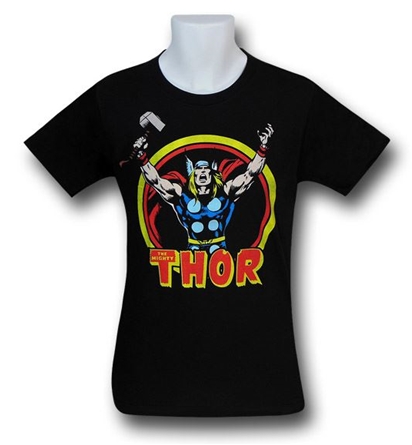 BEHOLD! BATHE IN THE DIVINE GLORY of the very first, recently shared allotment of promotional art released for Thor: Ragnarok! What do we have to look forward to in the third Thor installment? A lot. Let me break it down for you.
He's looking for Odin who recently abdicated the throne of Asgard. The usually well-dressed All-Father is currently slumming in Midgard (Earth), whose exact location might be divined with the help of Earth's relatively new Sorcerer Supreme (call him "Doctor," please).
It co-stars the Hulk, and, taking a cue from the seminal Hulk story, "Planet Hulk," the two fairly aggressive heroes roam the cosmos in a quest to retrieve something cosmically dangerous. The "fun" begins when they end up on a horrifying world where gladiatorial contests are the preferred means of entertainment.
Yep, they're going to wrestle the hell out of brutish aliens and smack the crap out of weaponized, space-faring murder-turtles in an effort to…uh…keep fighting. Anyway, they fight. A lot. And, according to the following bit of promotional art, they dress appropriately. OBSERVE!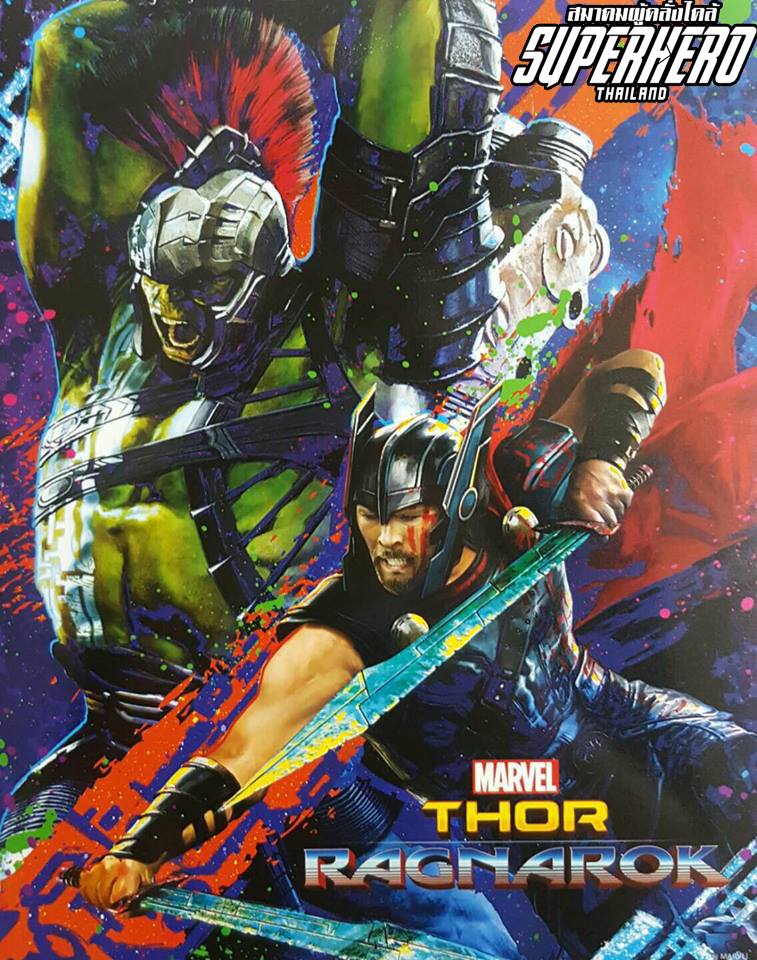 Call me crazy, but I have a feeling there's more on the way. Brazil is hosting the annual CCXP event, and Marvel has one hell of a presence. Heck, they already released the first teaser trailer for Spider-Man: Homecoming (which should be popping up "soon," apparently), and we know they offered some tasty Thor: Ragnarok tidbits. So, yeah, there might be MORE Thor: Ragnarok info on the way. Stick with us. We'll pass along any news just as soon as it hits.
Directed by Taika Waititi, Thor: Ragnarok debuts November 3rd, 2017, starring Chris Hemsworth (Thor), Tom Hiddleston (Loki), Idris Elba (Heimdall), Sir Anthony Hopkins (Odin), Tessa Thompson (Valkyrie), Karl Urban (Skurge), Mark Ruffalo (Hulk), with Jeff Goldblum (Grandmaster) and Cate Blanchett (Hela).