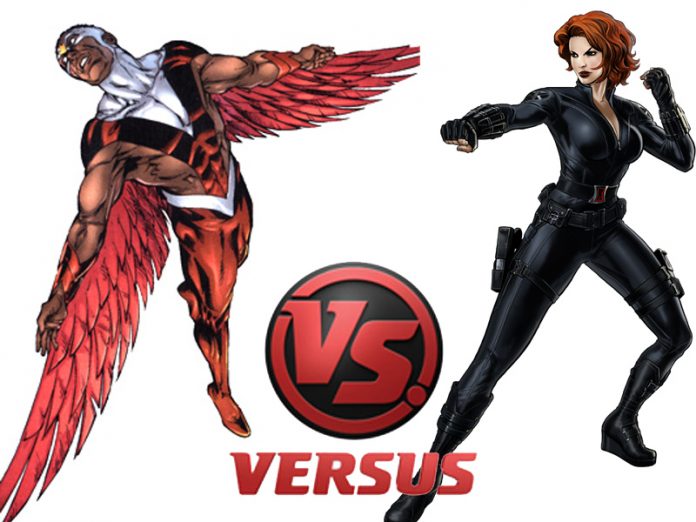 After three days of Civil War face-offs, Team Iron Man holds a commanding 3-0 lead over Team Cap. Can the Star-Spangled Avenger bounce back today or will the Crimson Avenger widen his lead. Let's take a look our Civil War combatants during our latest installment of "Civil War Tale of the Tape" featuring Black Widow vs. Falcon!
In the red corner, representing Team Iron Man, we've got the Black Widow. She's a super-spy with a history of using her feminine wiles to advance her missions. She's gone toe-to-toe with the Chitauri and the Hulk. She wears a black leather jumpsuit.
And, in the blue corner, representing Team Cap, we've got the Falcon. A former soldier who befriends Captain America on an early morning jog, he joined Cap's search for Bucky after "liberating" a harness that allows him to fly.
Each of these Avengers is a trusted ally of their team captain, though a newer ally than some other teammates. That's enough to get them into the virtual ring together.
LET'S GET IT ON!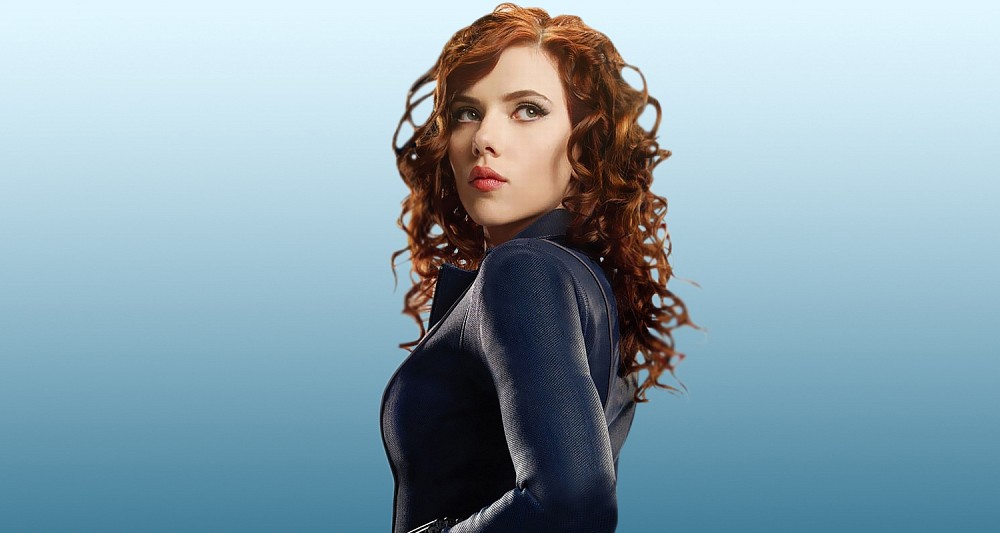 BLACK WIDOW
Real Name: Natasha Romanoff
Occupation: Spy
Movies: Four
Played by: Scarlett Johansson
Powers: None

Anthony Ma…er….The Falcon!
THE FALCON
Real Name: Sam Wilson
Occupation: Soldier
Movies: Three
Played by: Anthony Mackie
Powers: None
Let's start off with powers. Neither of these heroes have any powers in the traditional sense; they are just normal folks with extensive training who find themselves in the presence of gods. As Sam Wilson, The Falcon served in the US Air Force as part of a pararescue team.
The Black Widow has extensive training in numerous martial arts, espionage and ballet.  She's also an expert at psychological warfare as evidenced by her exchange with Loki in The Avengers.
WINNER: THE BLACK WIDOW
With no powers, we have to look at their gear. Falcon has a jet harness that allows him to fly. He also uses a pair of submachine guns to take down red shirts.
Black Widow is armed with wrist lasers, her Widow's Bite, a pair of electrified batons and a pair of blasters. Once again, I feel the Widow simply has the Falcon outgunned.
WINNER: THE BLACK WIDOW
And finally, in this matchup, I think we have to examine morality. The Falcon was trained to render aid to his fellow airmen; his first instinct is to help rather than hurt. The Widow is just the opposite. She's been trained to do bad things by bad people her entire life.  She's fighting her training, but when a behavior is that deeply ingrained, it's hard to overcome especially in a situation like a superhero Civil War.
WINNER:  THE BLACK WIDOW
YOUR WINNER: THE BLACK WIDOW
So, in the final evaluation, Black Widow throws our first shutout and gives Team Iron Man another win. And, I didn't even mention the leather jumpsuit.
Until I did it right there.
Tomorrow's Civil War Tale of the Tape?