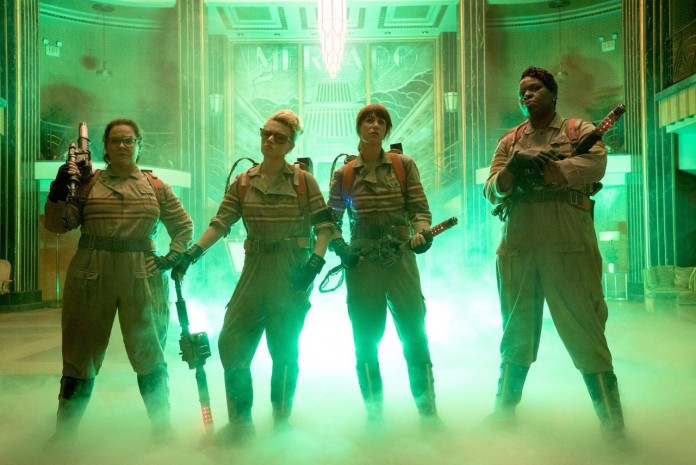 So who are you going to call this summer? Well, it won't be Peter Venkman… or Egon Spengler… or Louis Tulley. Sadly, many of the iconic characters from the original Ghostbusters will not be making an appearance in this summer's reboot. However, there is one fan favorite, familiar face returning for Ghostbusters.
As you can guess, spoilers are coming, so if you don't want the surprise ruined turn back now.
In speaking with Entertainment Weekly, Michael K. Williams spoke about his role in the upcoming Ghostbusters film. He also dropped a tidbit on what specter we can expect to see once again.
"I'm not going to lie, working with Melissa, and Kristen, and Kate, was really dope," Williams said. "But I got to work with Slimer, dude. Like Slimer!!! I'm in a scene with Slimer! I'm a huge Ghostbusters fan and it was a dream come true."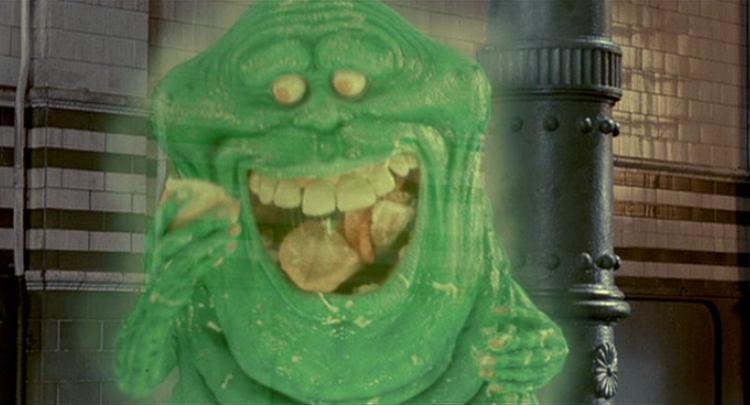 Oh, yeah. Slimer will be back!!! In case it's been a while since you last saw Ghostbusters (in which case… shame on you), Slimer was the first ghost the busters successfully captured following a showdown in The Sedgewick Hotel. By Ghostbusters II, Slimer had evolved from constantly eating ghost into a kind of pet for the phantom foursome. He was also a part of the short-lived Ghostbusters cartoon series, but more importantly he was the face of one of the greatest beverages of all time: the Hi-C Ecto Cooler. And guess what's also getting brought back to life?
That's right… the return of the green ghost means the return of the amazing green drink that was vital for many 90's kids. A picture of a new version of the can has been bouncing around twitter for some time (although there's no Slimer on the can). There's been no actual confirmation if the drink will be hitting shelves soon, but new Ghostbusters director Paul Feig did tweet, "Sooner than that. Details to come" in regards to Ecto Cooler. So, keep your fingers crossed.
Slimer will get the chance to team with a new generation of ass-kicking lady Ghostbusters. Earlier this week, the official Ghostbusters twitter page revealed the names and occupations of the new fab foursome.
Abby Yates (Melissa McCarthy)
-Paranormal Researcher, Supernatural Scientist, Entity Trapper
Jillian Holtzmann (Kate McKinnon)
-Nuclear Engineer, Munitions Expert, Proton Wrangler
Patty Tolan (Leslie Jones)
-Ghost Tracker, Municipal Historian, Metaphysical Commando.

Erin Gilbert (Kristen Wiig)
-Particle Physicist, Academic Firebrand, Spectral Warrior.
Ready for the brand spankin' new Ghostbuster's film debuting 7/15/2016? Good, because we're moderately intrigued.